Liam Hemsworth is an Australian actor who starred in numerous films including "The Last Song" in 2010, "The Hunger Games" series from 2012-2015, and "Independence Day: Resurgence" in 2016. He was also known for being in a 10-year relationship with popular singer and actress, Miley Cyrus, which he met in 2009 on the set for filming "The Last Song".
Despite having a tumultuous on and off relationship for 10 years, Liam Hemsworth proposed to Miley Cyrus on May 31st in 2012 with a 3.5-carat Neil Lane ring.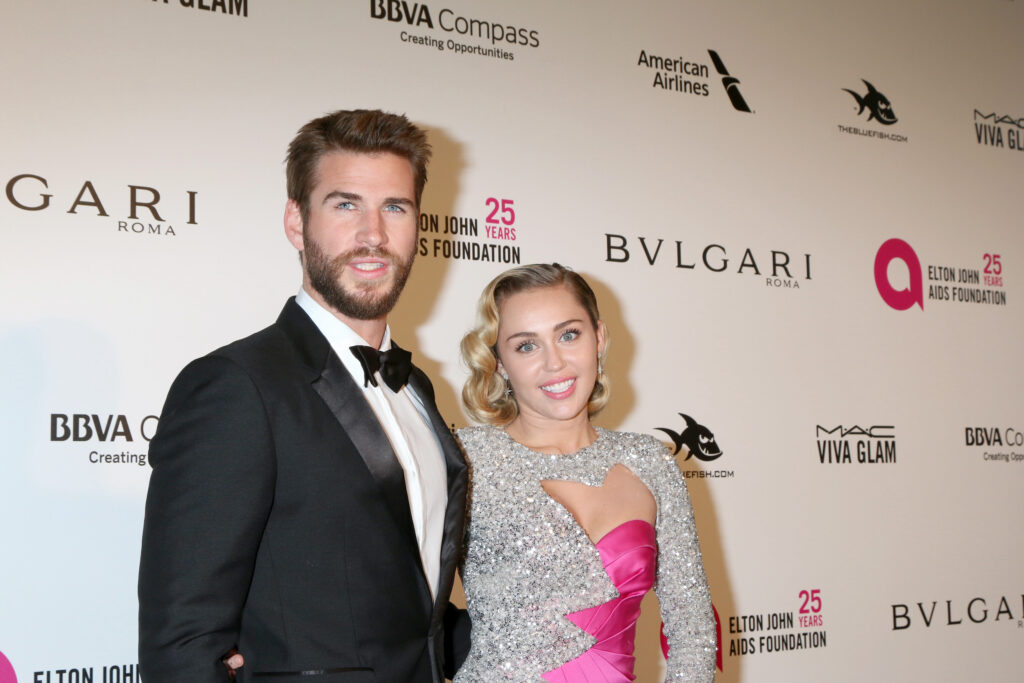 The couple is no longer together, as Liam Hemsworth filed for a divorce 8 months after their wedding in 2019. Various news outlets named their relationship "the relationship of the decade", with their time together spanning nearly 10 years, with breaks in between.
Liam and Miley's relationship was adored by fans but clearly rose many red flags with the number of breaks in between. The couple always found their way back to each other, and technically had an 8-year engagement before having a private wedding ceremony in 2019.
Liam Hemsworth and Miley Cyrus's Long Relationship
Liam Hemsworth and Miley Cyrus, although they are no longer together, struck some of their fans' heartstrings with their relationship spanning for over 10 years. The couple was hard to navigate at some points, but they seemed to have found their way back to each other throughout the years before their final breakup.
The couple met on set for the Nicholas Sparks novel, "The Last Song" in 2009, and they started dating during the shooting for the movie. The film was about love, so the fact that they had to play the role of being in love definitely had a part in the start of a real romance.
The movie premiered in 2010, and Liam and Miley made their red-carpet debut as a couple when it was released in March of that year. They supposedly took a break from each other in August but were back together in September.
The final episode of "Hannah Montana" aired in 2011 for Miley Cyrus and shooting starts for the first "Hunger Games" movie for Liam Hemsworth, but the couple is happy to show their support for one another at big events.
In the early months of 2012, Miley Cyrus is spotted wearing a ring on her ring finger that triggers fans to wonder whether or not she is engaged. She tweets, "I'm not engaged. I've worn this same ring on this finger since November! People just wanna find something to talk about! It's a topaz people!", but little did she know, she would be engaged a few months later.
In June of 2012, the couple announces their engagement. Liam Hemsworth proposed to Miley with a 3.5 Neil Lane diamond ring on May 31st.
The couple had been happily engaged for months before the rough year of 2013 begins for Miley and Liam. The year brought constant rumors about the wedding being called off, constant fights, unfollowing each other on social media, and then finally, the confirmation that the engagement had been called off.
The couple had taken two years off and Miley had completely revamped her image before the two were spotted again together in 2016 at an Australian music festival. She was then seen wearing her engagement ring and the relationship was confirmed back on.
They stated that they needed time apart to figure themselves out since they were both very young when they got engaged. Miley released a song titled "Malibu" in 2017 which was dedicated to Liam.
In 2018, the couple starts off the year by attending red carpet events together but trying to keep their relationship more low-key. The couple's home was destroyed by the California wildfires at the end of the year, once again putting their relationship on another rough patch.
Miley Cyrus and Liam Hemsworth pulled off a secret wedding in December of 2018 at their home in Nashville, despite the devastating events of the year.
"The Last Straw"- The Couple's Final Breakup
During the summer of 2019, the couple announced that they were separating and have decided that they need to focus more on growing as people individually, as well as their careers.
By December, one year after their secret wedding, their lawyers have settled on a divorce agreement and stated that "the divorce was marked by significant bitterness on both sides". Both Miley and Liam signed prenups, so they were able to move on quicker.
In January of 2020, a judge had signed the paperwork, and Miley and Liam had officially ended their 10-year relationship, as well as their marriage.