Dive into the meaning behind Miley Cyrus' single "Flowers." Who could the song be about and what story is it telling? Get all your questions answered here!
The two-time Grammy nominee, Miley Cyrus, has released her latest single – "Flowers" – which appears to tell the story of a passionate but doomed relationship. It's speculated that the song is about Liam Hemsworth, Miley Cyrus' former husband.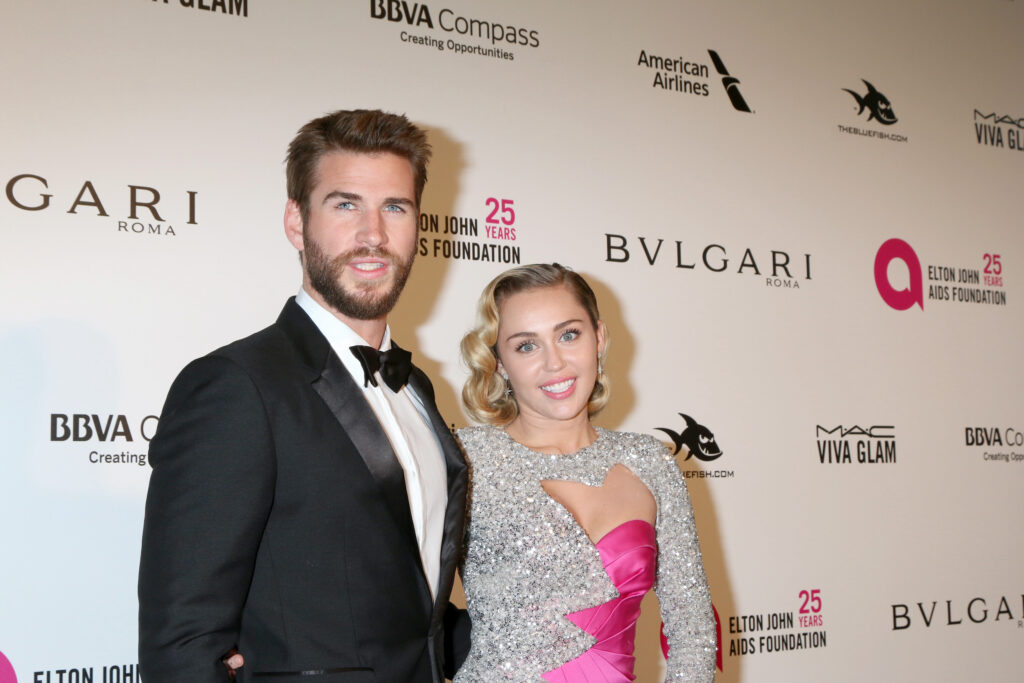 Analyzing the lyrics of this folk-inspired, Laurel Canyon-tinged song reveals hints at who it could be about and what is really being said.
Is "Flowers" about Liam Hemsworth?
"Flowers" could be referencing Miley Cyrus' relationship with actor Liam Hemsworth, her ex-husband. The lyrics appear to be a wistful love letter to a former flame at first, but as the song progresses, turns out to be the singer's love letter to herself. Let's look at the first verses that lead to the chorus: 
We were good, we were gold
Kinda dream that can't be sold
We were right 'til we weren't
Built a home and watched it burn

Mm, I didn't wanna leave you
I didn't wanna lie
Started to cry but then remembered I

I can buy myself flowers
Write my name in the sand
Talk to myself for hours
Say things you don't understand
I can take myself dancing
And I can hold my own hand
Yeah, I can love me better than you can
Fans and onlookers took notice of some phrases in the first verse, particularly those that seem to allude to Miley and Liam when they were a couple:
We were good, we were gold
Kinda dream that can't be sold
They were certainly an "it couple" of sorts during the course of their relationship, with Miley being a world-famous pop star and Liam a rising leading man in Hollywood. They were truly "gold."
Not much digging is needed to connect the dots when one gets to the next following lines, which allude to their eventual separation as well as their home burning down in 2018 from a California wildfire:
We were right 'til we weren't
Built a home and watched it burn
In the second verse, Miley seems to be singing about one of the problems that plagued their relationship: Liam's disapproval of some of Miley's behavior and choices. She uses red nail polish as an analogy to carry the message across:
Paint my nails, cherry red
Match the roses that you left
No remorse, no regret
I forgive every word you said
Liam and Miley: A brief timeline
Miley Cyrus and Liam Hemsworth's relationship lasted a long time – 10 years – but it was riddled with problems throughout. Although the love was real between them, they broke up and made up quite frequently within that period of time. They finally decided to make things official between them in 2018, confirming wedding rumors in December of that year.
Things, however, did not seem to work out well in the Hemsworth-Cyrus union that by August 2019, it was officially announced by both parties that they were separating. Before the year ended, their divorce was finalized and by February 2020, Liam and Miley were legally single.
The lyrics are not the only telling thing about "Flowers," Miley Cyrus' latest hit. People all over the internet have been commenting about the music video for the song as well, pointing out some details to be Easter eggs from Miley's relationship with Liam. Watch the video below and see if you can spot the clues.
An anthem for self-love
Shade or no shade, Miley Cyrus' "Flowers" sounds more like an empowering song about finding self-love after a traumatic experience such as divorce. The verses can simply be interpreted as a backdrop, a quick reference to where the singer came from before arriving at the conclusion that everything she sought from another person she could find in herself.
With today's emphasis on self-care and embracing one's own unique needs, "Flowers" perfectly captures one's journey to finding true happiness and satisfaction by going inward rather than in the opposite direction.
I can buy myself flowers
Write my name in the sand
Talk to myself for hours
Say things you don't understand
I can take myself dancing
And I can hold my own hand
Yeah, I can love me better than you can