Miley Cyrus is one of the most renowned names in popular culture today, and she surely has made it to the top because of her sheer talent and hard work. But who are the key people in her support system?
Miley Cyrus has five siblings: two sisters (Brandi and Noah) and three brothers (Trace, Braison, and Christopher Cody).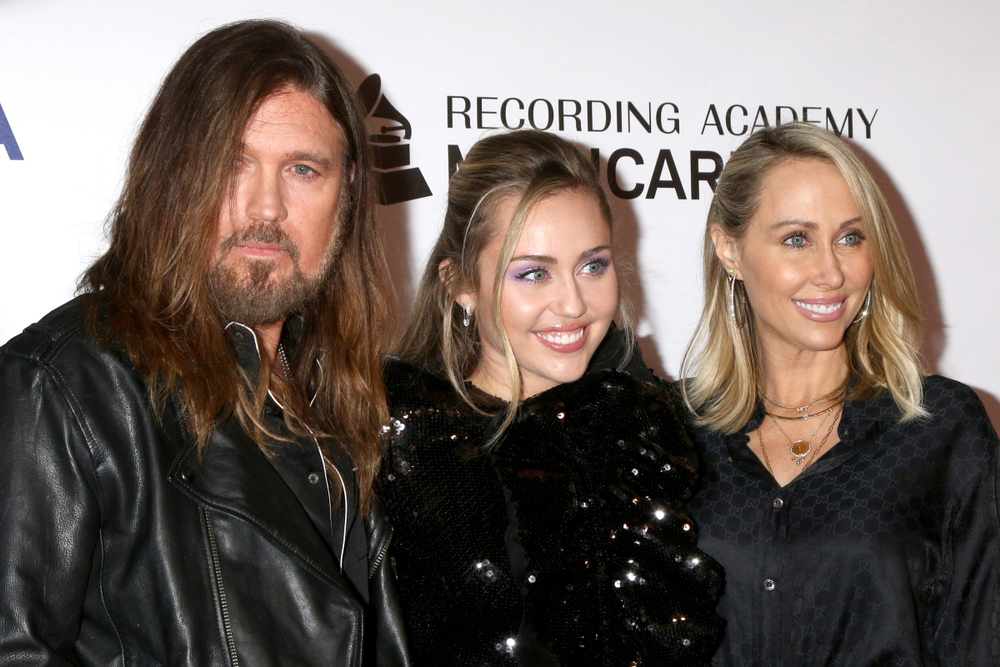 Let's get to know Miley Cyrus' siblings, their accomplishments and qualities, as well as how they are connected to one another. We'll go over her parents as well, who have been Miley's staunch supporters since Day 1.
Who are Miley Cyrus' parents?
Billy Ray: Miley Cyrus' Dad and Country Music Star
Billy Ray Cyrus is a multi-platinum country music superstar and an actor known for his role on the hit series "Hannah Montana." He is, of course, most famous as Miley's father. The two have developed a strong bond over the years, with Miley often crediting her dad for encouraging her to pursue her dreams.
Tish: Miley Cyrus' Mom and Entertainment Exec
Miley Cyrus' mother is Tish Finley, who works as Miley's manager since the beginning of her career. Tish is also president of a production company for film and TV, Hopetown Entertainment. Miley admires her mother's impeccable work ethic and compassion for others. She has stated that her mother has always been very supportive of her acting career and encourages her to declare whatever it is she wants to do in life.
Did Miley Cyrus' parents get divorced?
Tish and Billy Ray Cyrus were married for nearly thirty years, with quite a few public ups and downs throughout their time together. In 2010, Billy Ray filed for a divorce which he eventually withdrew in order to put the family back together. Three years later, Tish filed for divorce but the couple found a way to mend things so it didn't push through.
Finally, in 2022, the couple decided to end their marriage for good. And while this is sad news for the family, the former couple assured everyone that there will always be love in their hearts for each other. In a joint statement they released via People in April 2022, the couple announced their separation, citing irreconcilable differences as the cause.
"We have grown up together, raised a family we can be so proud of, and it is now time to create our own paths."
Who are Miley Cyrus' siblings?
Christopher Cody, Trace, and Brandi: Miley's Half-Siblings
Miley has 2 half-siblings – Trace and Brandi – from her mother's previous marriage to American musician Baxter Neal Helson. Tish was married to Baxter from 1986 to 1989. When Tish remarried in the early 1990s, Trace and Brandi were adopted by Billy Ray Cyrus, her new husband. Her third half-sibling, Christopher Cody, is from dad Billy Ray's brief relationship with Kristin Luckey.
Trace Cyrus, who is older than Miley by a little over three years, is also a musician – he plays guitar for the rock band Metro Station. He also owns a clothing line called Southern Made Hollywood Paid (SMHP). Brandi Cyrus, the eldest, is currently a DJ and podcaster. She co-hosts Sorry, We're Stoned with mom Tish. 
Christopher Cody Cyrus is the most private among the Cyrus siblings, and there is not much information about him on the internet except a few of his posts from 2015-2017. He seems to enjoy a quiet life away from the spotlight in Texas. He and Miley were born in the same year, 1992, but Christopher is older than his famous sister by a little over seven months.
Noah and Braison: Miley's Full Siblings
Miley, who was born in 1992, has two younger siblings that followed her – Braison and Noah Cyrus. Braison was born in 1994 and is currently based in Nashville, Tennessee working as a musician. He's got acting credits as well, in a TV show called Doc and an independent film called Heels. Noah, the youngest of the Cyrus siblings, was born in 2000.
Like her dad and four older siblings, Noah is also in the entertainment industry as a singer and actress. She began developing her singing chops while growing up, eventually writing and producing her own music when she was just 16 years old. In 2016, she launched her singing career with the release of her debut single titled "Make Me (Cry)."