Mark Cuban is a household name because of his part as a judge on the business reality show, Shark Tank. The businessman and billionaire ventured into many things when he was younger to make money.
Mark Cuban became rich through investments and buying shares.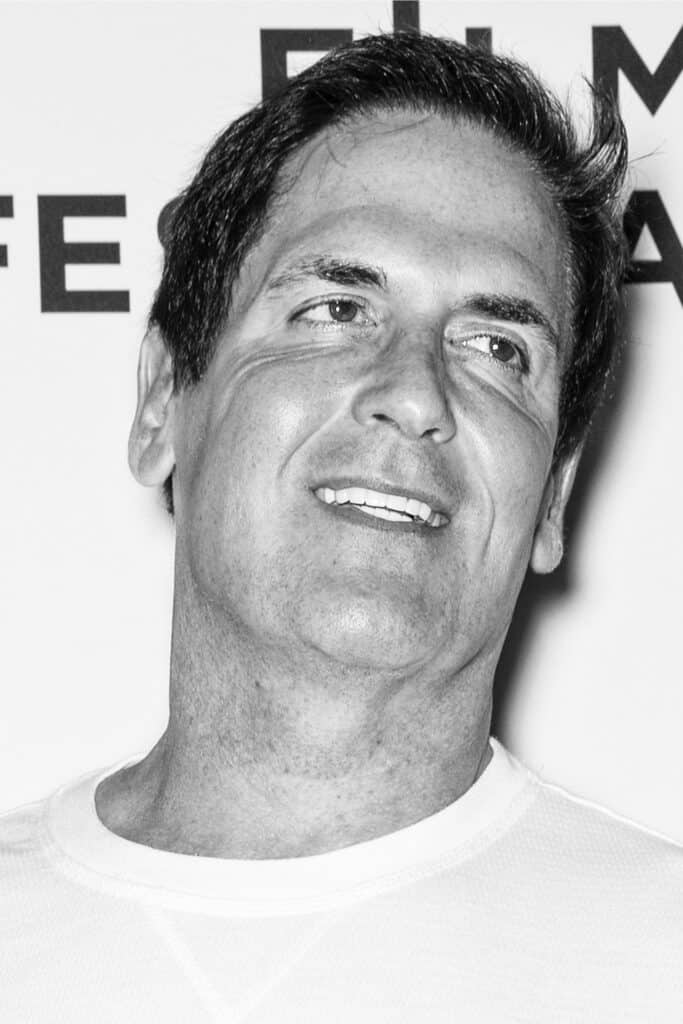 The entrepreneur has many fans and here's all he did from childhood until he became older to amass his wealth.
Was Mark Cuban born rich?
Mark Cuban came to the limelight because of his fortune, which had fans wondering how he managed to get to that level. Some speculated that he might have been born into a wealthy family from which he inherited billions.
However, the entrepreneur wasn't born anywhere close to a rich family. In fact, he spent most of his childhood doing mundane tasks to raise a few bucks.
Mark Cuban came from an immigrant family. His grandfather left Russia for the United States through Ellis Island and even changed the family name from Chabenisky to Cuban.
However, it was hard to earn money in the United States as an immigrant around the time that his grandfather moved.
Mark Cuban's father worked at a car factory where his duty was to upholster vehicles. His mother, on the other hand, spent the entire year rotating between odd jobs like housekeeping.
Mark Cuban's family was barely surviving. So, a young Mark would sell odd things that he collected, like baseball tickets and stamps. At the time, he was only 12, and that was his first business venture.
As he got older, Mark developed an interest in business and even went ahead to study at a business school.
So, although he wasn't born rich, he managed to pave a path for himself, and eventually, the billionaire successfully created a legacy for his children.
How did Mark Cuban make money?
Mark Cuban didn't come from an affluent or wealthy family. Hence, the possibility of him inheriting an insane fortune is ruled out as the source of his wealth.
So, how exactly did he manage to go from being a small-town boy to becoming one of the world's richest people?
Mark Cuban attended Indiana University to study business because it was the cheapest school he could afford. After graduating, the businessman quit and got fired from three different jobs. He concluded that he was better off being self-employed.
So, he stepped into the business world with his company, MicroSolutions. The company provided system integration and software reselling services.
Mark Cuban started an IT company and used his business skills to connect companies with useful software while running various aspects of the software implementation, including administration.
By 1990, the company had scaled to $30 million in revenue. So, Mark Cuban sold his first company for $6 million to CompuServe. However, he lost around $4 million by the time taxes were deducted for the deal. It may seem like a considerably large sum, but it's better to be debt-free in terms of taxes.
After selling MicroSolutions, Mark Cuban decided to retire. However, he liked to seek new opportunities, which made him interested in a business venture that Christopher Jeb presented to him. It was a streaming service for sports events.
Mark invested $10,000 initially, but over time, he bought most of the company's shares. The service then got its initial public offering, and Mark Cuban changed the name to Broadcast.com.
A few months after going public, Yahoo bought it for $5.7 billion. You would think that it's enough for him to officially retire, but he continued to invest in more businesses.
At some point, he acquired the most shares for the Dallas Mavericks, a basketball team. He then went on to become a judge on Shark Tank, where he invested millions of dollars in tech startups.
How much does Shark Tank pay Mark Cuban?
Mark Cuban made over $30,000 per episode for each Shark Tank season. So despite investing millions in tech startups, he made a significant amount of money off the show.
Mark Cuban's secret to success
Mark Cuban is passionate about seeing young people succeed in their businesses. He advises to never stop learning. Furthermore, he calls for people to take some risks because, honestly, you won't achieve a lot if you are always playing it safe.
Although he advises people to take risks, he warned them to only invest 10%.
What is Mark Cuban's net worth?
In 2022, Mark Cuban was estimated to be worth $4.5 billion. He amassed this wealth from selling Broadcast.com, and investing in tech startups.