Mark Cuban is an American television host, media proprietor, and entrepreneur extraordinaire. His entrepreneurial endeavors have made him a billionaire a few times over, but just what companies does Mark Cuban own?
Mark Cuban owns six companies being the 'Dallas Mavericks', 'Sharesleuth', 'Professional Futsal League', 'Motionloft', 'Fireside Chat', '2929 Entertainment' and all of its subsidiary companies. In addition, 'Mark Cuban Companies' has 190 companies in its portfolio.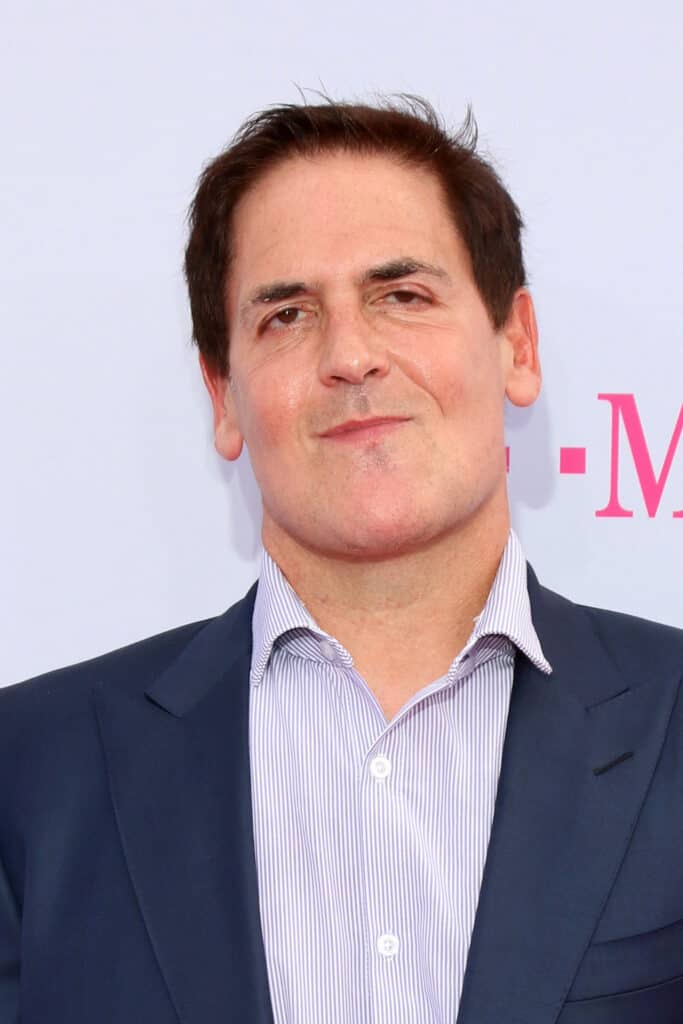 It seems as though Mark Cuban has made a business out of making businesses. For the inside scoop on what Mark Cuban's first company was, which companies he owns today, and how many businesses he's invested in, keep reading.
How Did Mark Cuban Get Involved in Business?
Today, Mark Cuban has a net worth of USD $4.4 billion and has more companies to his name than most people could ever dream of. But it wasn't always that way and the Pittsburgh native certainly wasn't born straight into a life of luxury.
Mark entered the world of business when he was just 12 years old and was eager to buy a new pair of basketball shoes. His father, Norton Cuban, refused to buy them for him and told the child, "If you want a new pair of sneakers, you need a job and you can go buy them."
This was all it took for Mark's entrepreneurial spirit to be awakened. He bought garbage bags for USD $3 and sold them to families in his neighborhood for double the cost price.
Four years later, the workers at his local newspaper company went on strike and Mark seized the opportunity by purchasing papers from another city and meeting the demand until the strike was over.
Furthermore, when Mark was a student at Indiana University he offered disco dance classes to his fellow students at USD $25 a pop to help pay for his tuition. Years later, Mark would end up buying the buy where he hosted these disco dance lessons.
What Was Mark Cuban's First Company?
After Mark's graduation in 1981, he moved back to Pittsburgh before relocating with a friend of his to Dallas, Texas. Times were tough for Mark and he found himself unemployed after losing his job as a computer software salesman.
This sudden unemployment, and his newfound knowledge of computer software, saw him starting a business called 'MicroSolutions'. By 1990, 'MicoSolutions' had churned more than USD $30 million in revenue and had caught the eye of 'CompuServe', who purchased the company for USD $6 million.
After taxes, Mark walked away with around USD $2 million from the sale, making him a millionaire (for the first of many times) at the age of 32.
How Many Companies Does Mark Cuban Own?
Mark has come a very long way since his 'MicroSolutions' days and he has owned several companies over the years. Let's take a look at the six companies he owns today.
Mark's most high-profile business is undoubtedly the 'Dallas Mavericks'. He purchased the team for USD $285 million in the year 2000 and today it is worth a whopping USD $2.45 billion and in the 2019 – 2020 financial year alone, the 'Dallas Mavericks' made USD $295 million.
In 2002, Mark and his college friend and business partner Todd Wagner founded '2929 Entertainment', an integrated media and entertainment company.
Under the umbrella of '2929 Entertainment', Mark owns 'Magnolia Pictures', 'Magnolia Selects', '2929 Productions', 'AXS TV', 'Landmark Theatres', and 'HDNet Films'.
He also owns a research and investigation website called 'Sharesleuth'. Although 'Sharesleuth' is more of a hobby for Mark as opposed to a profit-focused company, he still makes money from it.
In addition, Mark owns a principal ownership stake in the 'Professional Futsal League' in 2016, which was the year that the league first started, is the owner of 'Motionloft', and is the co-founder of 'Fireside Chat'.
And then, of course, there's Mark Cuban Companies.
How Many Companies Has Mark Cuban Invested In?
Mark may own a bunch of companies, but he has invested in many more. On 'Shark Tank' alone he has invested in at least 85 deals amounting to USD $19.9 million worth of investments.
According to Crunch Base, Mark is an investment partner, an angel investor, a seed investor, and an individual investor. 190 companies fall under the 'MCC' umbrella, and new companies are added often.
Of these 190 companies, 32 are media-related, 24 are in the AI-related, 22 are in the productivity area, 19 are in the food-based, 15 are in the healthcare and biotech area, 13 are blockchain products, 12 are sports-related, 12 are in the social and civic area, 8 are clothing-based, and the rest are consumer goods.
Mark has an Instagram account (@markcubancompanies) where he frequently posts about the companies, brands, and products that make up his incredibly impressive portfolio.