American entrepreneur Mark Cuban is best known for being one of the "Sharks" in the entrepreneurship-focused TV show, Shark Tank. He is also often seen on the sidelines cheering for his NBA team, the Dallas Mavericks.
Mark Cuban lost weight and was able to maintain fitness with a daily workout regimen and changing his diet. He does at least an hour of cardio, 6 to 7 days a week, and also has adopted more of a vegan diet.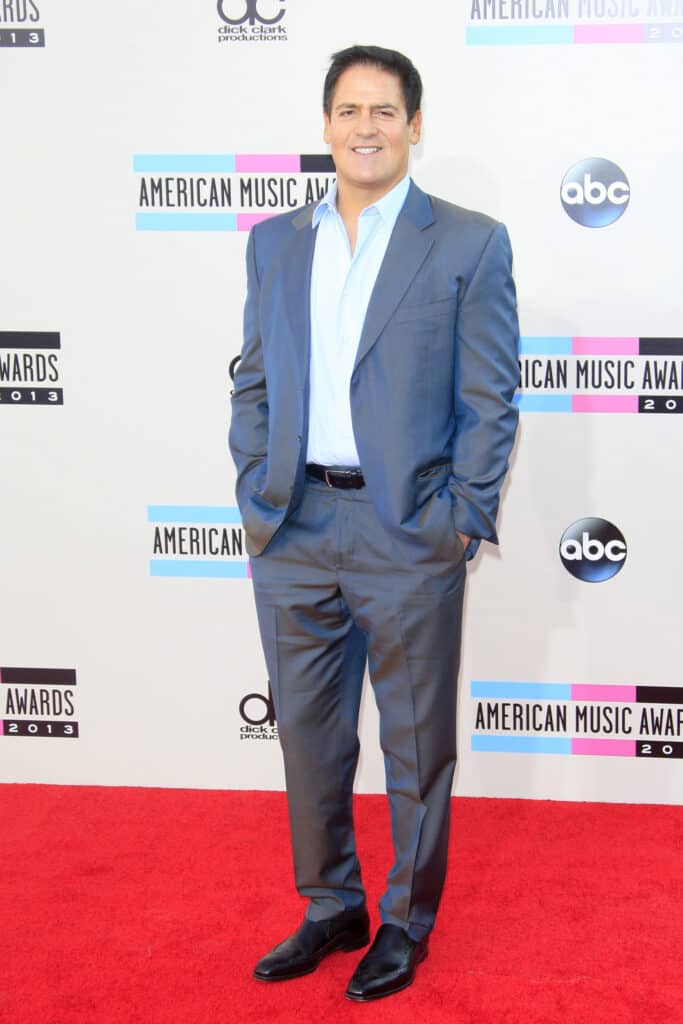 Mark chooses to stay in good shape to be able to cope with the rigors of managing numerous companies. Let us find out the billionaire's secret to weight loss and keeping fit.
Heath is wealth
He admitted in a tweet that he has atrial fibrillation, "a heart condition that causes an irregular and often abnormally fast heart rate."
Regular people would just go to a doctor, go through the hoops of the healthcare system and try to manage. Mark, however, is no regular "Joe."
To stay fit, Mark Cuban does cardio workouts revolving around going on an elliptical and stair Gauntlet, Latin-fusion aerobics, kickboxing and of course, playing basketball.
He also loves the healthy type of cookies from Alyssa's Cookies, which he has for breakfast daily.
Investing in health
Mark Cuban does not only invest in things that would generate him more wealth; he also invests in companies which would help people enjoy life, longer.
In 2018, the "Shark" invested in Genetesis, a start-up company developing a medical imaging device which can help people with heart problems.
Genetesis released CardioFlux and got approval from the Food and Drug Administration as well as getting the Breakthrough Device Designation in 2020.
He has also got into the healthy snack market with Alyssa's Cookies, Snacklins, Wanna Date? and Mush. He believes in the products so much that he gives them away as gifts for Christmas instead of the sugar rush baskets we normally get. 
In 2022, Mark partnered with Kevin Hart to invest in the company, The Transformation Company, for $600,000 on Shark Tank. The company's main product is a sea moss gel snack.
Maverick Owner
Mark loves sports and more specifically, basketball.
He first made his money when he and Todd Wagner joined Audionet and got the idea to cast Indiana Hoosier games over the internet. Audionet became Broadcast.com and was sold for $5.7 billion to Yahoo.
From that, he then acquired an NBA team, the Dallas Mavericks, in 2000 for $285 million.
He is not the typical NBA team owner who just wrote checks and stayed out of the way. Mark is very vocal in his criticisms of the league.
He continues to be seen on televised games of the Mavs screaming at referees, jawing at players, and even publicly calling out the NBA Commissioner.
These outbursts cost him a hefty amount in fines. According to clutchpoints.com, Cuban has racked up $3 million in fines since 2000.
When asked about this by Kevin Hart in an episode of Cold as Balls, he said, "I'm going to do what I have to do to bring attention to improving the officiating."
As it would turn out, it was all worth it when the Mavericks won their first NBA championship in the 2010-2011 season over the Miami Heat.
The Biggest Shark
Mark is the top "Shark" by net worth in the show Shark Tank with $4.5 billion. He has made a total of $19.8 million investments in the show.
The largest deal he made is $2 million for a 20% stake in the company Ten Thirty One Productions, a producer of live horror-themed entertainment.
His biggest regret on the show was missing out on Spikeball.
"They wanted to create a league, a Spikeball league and have me be a commissioner. I did not want to be the commissioner of the Spikeball league," he explained in The Drew Barrymore Show.
The new sport has since exploded with none of the sharks having a stake in the league.
The one investment from the show he was most proud of was his investment in Cycloramic. It's an iPhone app allowing the user to make the phone spin using its own vibrations and take panoramic images.
It became one of the top apps until the iPhone design changed. The maker of the app, Bruno Francois, had to change his approach and developed 3-D computer vision to take 360-degree photos of automobiles. This was then sold to Carvana for $22 million.
Mark Cuban is always working on a deal or working out, which is nothing short of fitting for a shark – keep swimming to stay alive and on top.