Stephen "tWitch" Boss and Allison Holker are two of the biggest names to make their way onto the hit reality series So You Think You Can Dance? They are also the two stars who fell in love and started a family.
Stephen "tWitch" Boss and Allison Holker met on season seven of So You Think You Can Dance? As they worked together, they fell for one another and eventually began dating.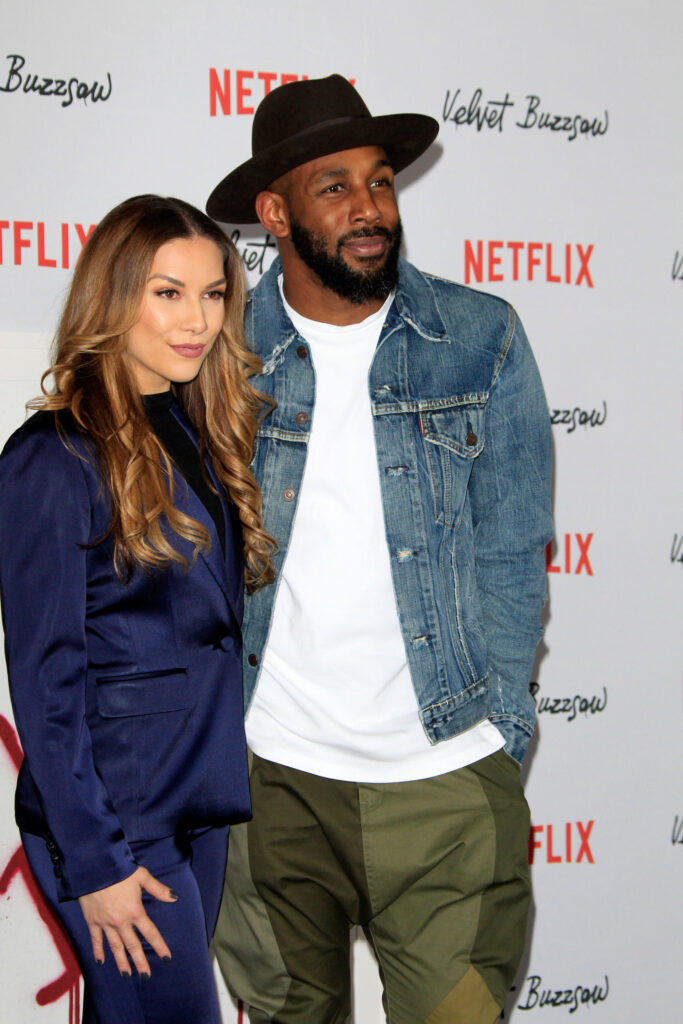 Since meeting on the show, they have grown closer, started a relationship, and even a family.
Stephen 'tWitch' Boss and Allison Holker
Stephen "tWitch" Boss is an American hip-hop dancer, actor, and choreographer who is best known as the DJ on the hit talk show The Ellen DeGeneres Show. He has also appeared on Star Search, Dancing with the Stars, and Ellen's Game of Games.
Boss choreographed for the South Korean singer Seven and appeared on MTV's The Wade Robson Project and Star Search. He also appeared briefly in the films Blades of Glory and Hairspray.
Allison Holker is an American dancer best known for her work on Dancing with the Stars and So You Think You Can Dance?
The two performers were successful in their own right and both had experience on So You Think You Can Dance before they officially met. Allison had competed on the series and ended up in the top 8 in 2006's season two while Boss was named runner-up on the show's fourth season in 2008.
In 2010, the two stars were invited to once again appear on So You Think You Can Dance since it was an all-star season featuring many returning performers.
The two stars worked together during that season and it was all very professional but Holker felt an immediate attraction to Boss. Unfortunately, she has claimed he wasn't noticing her nor acting attracted to her at all.
Holker said that she tried even harder to flirt with Boss so he would notice her. She even admitted to touching his butt and arms frequently but was getting little response.
Then the two performers attended a premiere after-party for the film Step Up 3D. At the party, the two had some fun and even danced together.
At the end of the night, Boss asked for Holker's number. She excitedly gave it to him but he didn't call.
Holker took it upon herself to text him but Boss still didn't respond favorably. However, a few weeks later he called to ask if she was attending the wrap party for season seven of So You Think You Can Dance.
Allison Holker said yes and immediately raced to the party to meet Boss.
That night, they danced the entire night together and have "been together ever since."
The couple began dating shortly thereafter and then saw each other for nearly 3 years. A few years into their relationship, as the pair was shooting a commercial, tWitch asked the director to keep the cameras rolling as he got on one knee and proposed.
Just months later, the couple got married at Villa San Juliette, a California winery in Paso Robles. Their wedding date is December 10, 2013.
Current Life
The pair was hired by the Freeform network to co-host their series Disney Fairy Tale Weddings.
Boss has appeared in Magic Mike XXL and continues to DJ and executive produces The Ellen DeGeneres Show.
Holker has been awarded the National Senior Performer from Company Dance in 2004, National Senior Outstanding Dancing for New York City Dance Alliance in 2005, National Senior Dancer of the Year in 2007, and received an Emmy nomination for Outstanding Choreography in 2013.
Boss has received 3rd place on MTV's The Wade Robson Project in 2003 and Runner Up on Star Search in 2003 as well.
Holker and Boss have appeared on So You Think You Can Dance and Dancing with the Stars on multiple occasions though neither performer has ever won the season they appeared on.
Boss has started his clothing apparel line called Twitch Clothing.
The couple welcomed their son, Maddox, into the world on March 27, 2016. In May 2019, they announced they were pregnant again. Their daughter, Zaia, was born on November 3, 2019.