Allison Holker is an American dancer who has worked both on and off the screen of televised dance competitions, concerts, and film productions. Many people know of Allison Holker, but who is she really?
Allison Holker is a socialite, dancer, and occasional actress, who is best known for appearing on 'So You Think You Can Dance', first as a contestant and then as a Pro. The star has millions of followers, and her TikTok and Instagram content often goes viral.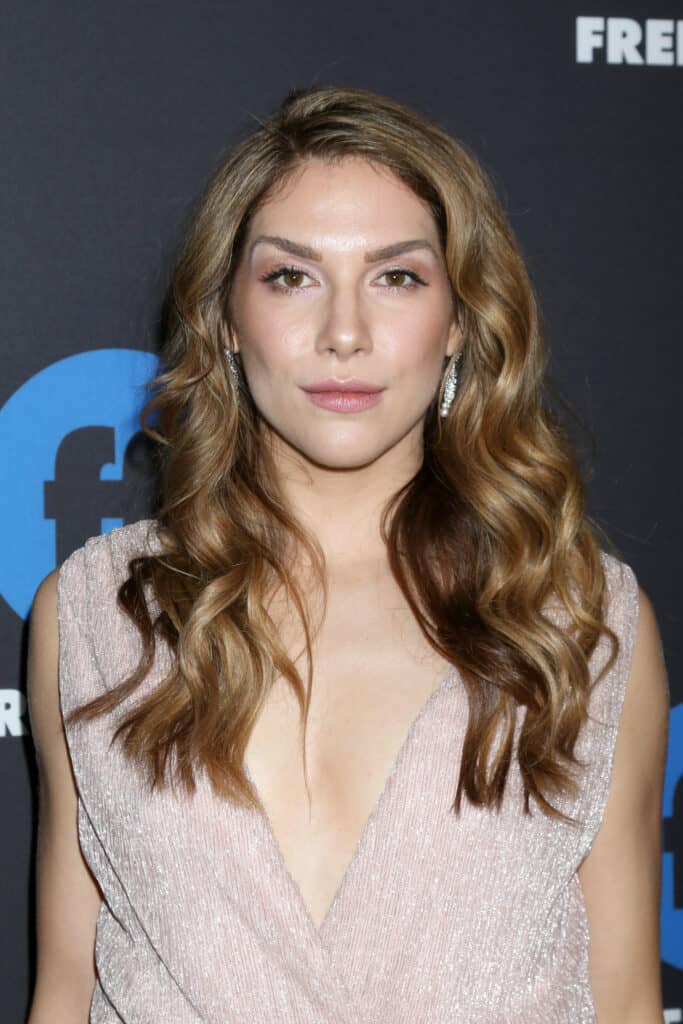 She's danced her way to fame, and though she has a large following on Instagram, she only shares so much with her 2.1 million followers. To find out more about her life and legacy, keep reading!
The Life of Allison Holker
Allison Holker, whose married name is now Boss, is an American dancer, who has extensive experience in television, film, and concert.
Born in Anoka, Minnesota, she later grew up in Orem, Utah, where she would first begin dancing at the age of nine, at a school called The Dance Club. There, she focused her attention on contemporary, ballet, tap, and jazz dancing.
From there she would go on to win titles including the National Senior Outstanding Dancer in New York, in 2005.
Allison has featured in several celebrity music videos, such as Christina Perri's "Jar Of Hearts". She was also once a backup dancer for Demi Lovato.
As well as teaching at many different dance workshops and conventions, Allison has also branched into choreography, even winning the Primetime Emmy Award Nomination for Outstanding Choreography in 2013.
Why is Allison Holker Famous?
Allison gained media attention when appearing on the popular television dance competition, 'So You Think You Can Dance', where she made it to the top eight.
She was such a popular contestant that in 2014 she was announced as one of the professional dancers, where she partnered with a famous actor named Jonathan Bennett.
Unfortunately, the two were eliminated in week six, where they finished in ninth place. In the next season, she teamed up with actor Riker Lynch, this time making it to second place.
Allison would also meet her husband, Stephen "tWitch" Boss, on the set of 'So You Think You Can Dance'.
Allison appeared on 'Dancing With The Stars', from season 19 to 21, and again in season 23. She would announce in season 21 that she would not be returning to season 22, as she was pregnant with her second child.
She's appeared in several television commercials, such as for the brand Cadillac, as well as a commercial for a children's hospital, with her husband by her side.
As well as appearing on several television shows, Allison is also the host of a TV competition on HGTV called "Design Star Next Gen". The show revolves around design hopefuls competing in a handful of challenges for a whopping $50,000.00 prize!
Who is Allison Holker's Family?
Allison is the wife of Stephen "tWich" Boss, with whom she shares three beautiful children. The two met on the set of 'So You Think You Can Dance' in season two, but the pair hit it off in season seven, where they both competed as All-Stars.
Allison says she had tried to get Boss' attention for a while, saying "I didn't just make one move — I made, like, 10 moves and he wasn't seeing them, so I had to put myself out there even more".
The two were engaged in 2013 when Stephen made a surprise proposal to Allison during the filming of a commercial. They tied the knot that December at a beautiful villa and winery in California.
Their three children are 13-year-old daughter, Weslie, from Allison's previous relationship, whom Stephen has since adopted, a son, Maddox Laurel, born in March of 2016, and daughter Zaia, whom they welcomed in November 2016.
Together, Stephen and Allison are referred to as the "King and Queen" of Tik Tok dance videos, and after watching them, it's hard to disagree!
Allison describes her life as a mom as busy and chaotic, but would not trade it for the world! In her heartfelt YouTube video titled "Mom Diaries", she describes in detail what an average day in the Holker-Boss household entails.