Taylor Hill is an American model born in Illinois. She grew up on a ranch in Colorado where her family rode horses. Though a star on the runway today, she was first preparing to be a gymnast.
Taylor Hill was discovered by Jim Jordan after visiting her family's ranch. The model has won many awards since and is loved by many people.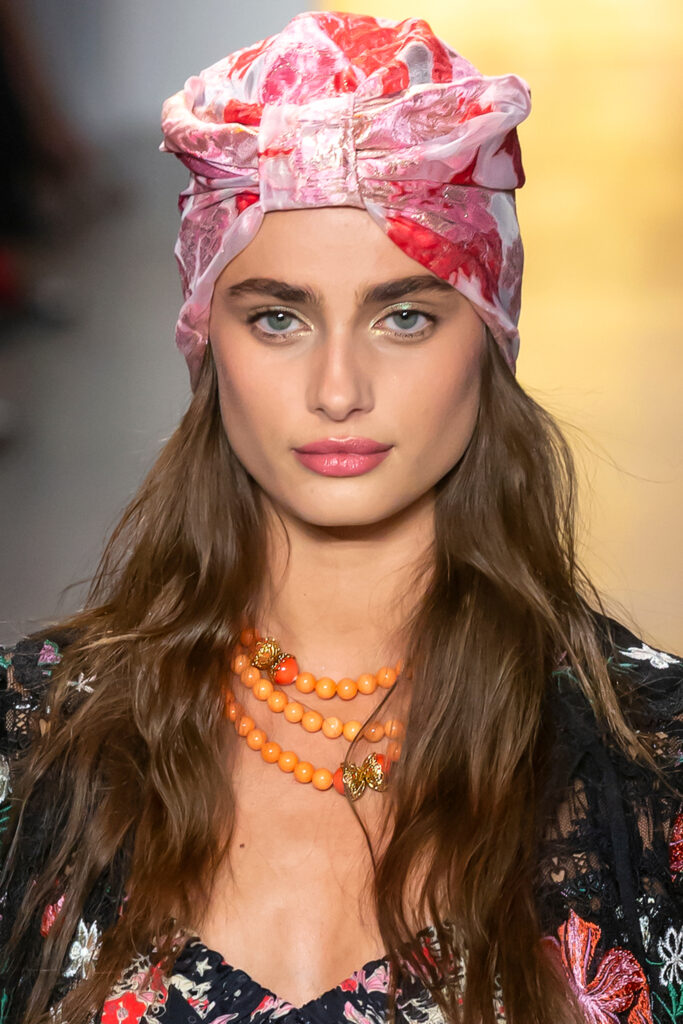 Here's how Taylor Hill became the supermodel we all adore:
How Did Taylor Hill Get Scouted?
Taylor Hill grew up in Granby, Colorado on a ranch. She rode horses, snowboarded, and trained to be a gymnast. The Victoria's Secret model was such a shy child growing up, she even called herself "painfully shy."
Taylor claimed to have had no friends and spent most of her time alone. All that changed in 2011 when she was 14 years old.
While she was learning to ride horses in Granby, Colorado, Jim Jordan, a photographer and talent manager, noticed her. Jim Jordan did a photoshoot for her and encouraged her to consider modeling.
Taylor Hill decided to give it a shot and in no time, she started flying to Europe to model.
When Did Taylor Hill Begin Modeling?
Taylor Hill started modeling when she was 14 years old. After getting scouted by Jim Jordan, she was signed under IMG models. The model was shy so the agency signed her up for improv classes which helped build her confidence.
In 2013, she started modeling for huge brands. She made her major debut by appearing in Intimissimi's catalog. After that, she modeled for Forever 21.
Taylor Hill made her runway debut that same year walking for Ralph Lauren and Rosanda Illincic.
Is Taylor Hill a Victoria's Secret Model?
Taylor Hill became the youngest model to ever grace the catwalk for Victoria's Secret. She was 17 years old when she first modeled for the brand in 2014.
In 2015, Taylor Hill received her Victoria's Secrets angel wings and became an official model for the brand. She reportedly earned $1.5 million for modeling with the brand in 2015.
What Modeling Agency Is Taylor Hill Under?
Taylor Hill is signed under IMG Models. It's her main agency as she has been with them since she was 14. They were the first agency to sign her when she just started modeling.
But being a model doesn't stop you from working with other agencies. The VS Angel is also signed under Modelwerk, Visage Management, and White Cross Management.
Are Taylor Hill's Siblings Also Models?
Taylor Hill has three siblings – Logan Rae, Mackinley, and Chase. Her sister, Mackinley, and brother, Chase, are also signed under IMG.
But it's no surprise seeing that the fashion world loves models from the same family. Logan Rae, being the oldest sister, refused to join the modeling path. Instead, she works behind the scenes as a photographer.
So the entire Hill siblings are all in the fashion industry, doing great for themselves since Taylor Hill paved the way for them.
How Much Does Taylor Hill Earn on the Runway?
Being a Victoria's Secret model comes with a big paycheck. Taylor Hill makes around $100,000 to $1 million per show. Her annual salary is about $800,000, and she makes this amount from her acting, modeling and appearance on TV shows.
What Is Taylor Hill's Net Worth?
Taylor Hill has an estimated net worth of $7 million in 2022, thanks to her modeling and acting gigs. The VS angel is one of the most followed models in the world as well, with over 18 million followers on Instagram.
Taylor Hill has also been endorsed by various brands like Jimmy Choo by Craig McDean, H&M, Versus Versace, Juicy Couture. She has also worked for Micheal Kors by Mario Testino, Fendi, L'Oreal Paris, Daniel Wellington, Joe's Jeans by Mario Sorrentino, etc.
In 2015, she won the Model of the Year Award at the Fashion Media Awards.
Is Taylor Hill Married?
In 2020, Taylor Hill started dating Daniel Fryer, a British entrepreneur. Their relationship wasn't secret as she would occasionally post pictures with him on her social media accounts. In 2021, she announced their engagement.
Before Daniel Fryer, she dated Michael Stephen Shank. They started their relationship in 2015 and stayed together till 2020.
Michael and Taylor were together for five years but never announced an engagement. They had a solid five-year relationship and prioritized themselves. Their reasons for breaking up were never made public–they just went their separate ways.