Taylor Hill is an American model, former Victoria's Secret Angel, rising actress, and social media influencer who is always quick to share her favorite products with her millions of followers. So, what perfume does Taylor Hill wear?
Taylor Hill wears 'Ralph Lauren Romance,' 'Ralph Lauren Beyond Romance,' and 'Forever Sexy' by Victoria's Secret. In addition to her three favorite perfumes, Taylor Hill smells of lavender bar soap, drugstore shampoo, and coconut oil.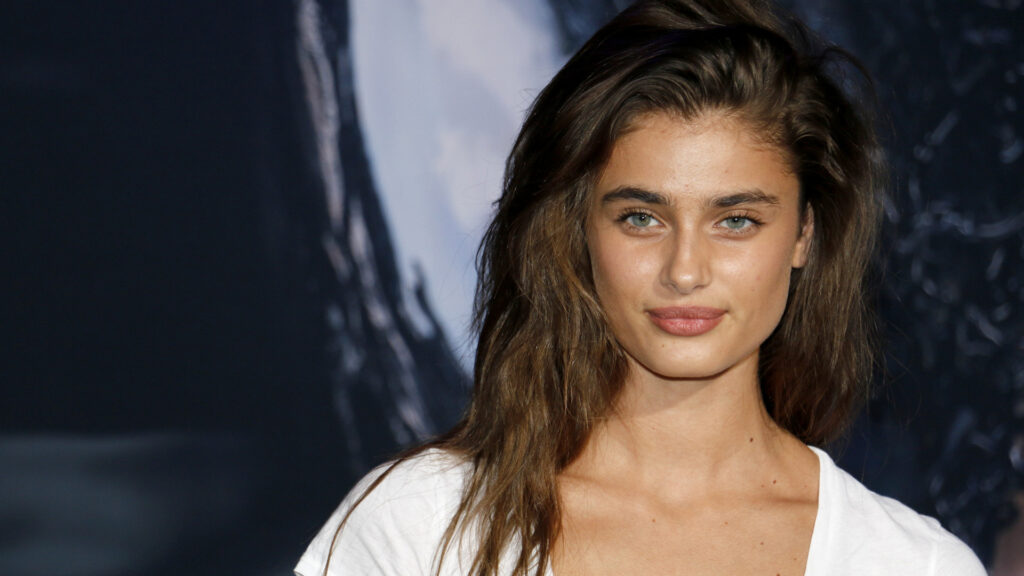 Have you ever wondered what Taylor Hill smells like or which of the perfumes she's the face of is her all-time favorite? Or perhaps you can't help but imagine which aroma lingers in the star's home? Well, this article has all the answers, so prepare to get a whiff of this!
What Perfume Does Taylor Hill Wear?
Unlike some celebrities that bounce between loads of different perfumes, Taylor keeps it simple and sticks to the brands she knows – and represents! Taylor has been the face of three perfumes, all of which she wears regularly.
She wears 'Ralph Lauren Romance,' 'Ralph Lauren Beyond Romance,' and 'Forever Sexy' by Victoria's Secret and has appeared in ad campaigns for each fragrance.
Of 'Ralph Lauren Romance,' Taylor told Harpers Bazaar, "I like that it's so light and refreshing" and The Cut "It's my favorite fragrance of all time. I love the 'Pink Pony Edition' as well because it's got sandalwood and pink peony, and it smells very 'last days of summer.'"
Taylor thinks that 'Ralph Lauren Beyond Romance' is "fun, sweet, and smells exciting." She also told US Magazine that "It reminds me of youth. It gives me flashbacks of being a teenager and falling in love for the first time – that whole whirlwind!"
And, finally, Taylor enjoys wearing Victoria's Secret's 'Forever Sexy.' She told People, "I like to spritz it on my neck and wrists because it's so nice and light."
What Does Taylor Hill Smell Like?
If you, like The Cut, were to ask Taylor what she smells like she would tell you "I smell like a mix of drugstore shampoo and definitely Romance." Whether she's spritzed herself with perfume or not, Taylor always smells good. When speaking to Harpers Bazaar, Taylor revealed that she never leaves the house without coconut oil and that she will "put it all over" her body and sometimes her face.
The first thing she smells in the morning is coffee from her coffee maker, and the last thing she smells before calling it a day is "lavender bar soap because I take a shower every night before I go to bed."
Taylor makes sure her home smells as good as she does. She is "obsessed" with scented candles and told The Cut, "I have like 20 in each room and I'm always lighting them. More specifically, I have a Madewell one called Mountain Sage that just smells like Colorado in a candle. It's fresh and mountain-y and smells like pine trees and it just reminds me of home."
What Does Fragrance Mean To Taylor Hill?
Fragrance means a lot to Taylor Hill and her first scent memory is "The smell of laundry and clean clothes, because it was the chore I had to do the most growing up. I still really love the smell of laundry detergent because it reminds me of home."
She told Allure, "A lot of my scent and fragrance memories are food related. My mom bakes for holidays and she's a really great baker. A lot of my early scent memories just bring back positive food-related memories with my family."
She continued, "The scent that reminds me most of my childhood is pine because Colorado has a lot of evergreen pine trees. And then also there's a specific smell in the air that I can smell and know that it's going to snow."
The Cut asked Taylor how scent and emotions tie together. Taylor responded, "Love smells like fresh flowers because it reminds me of going on dates and having butterflies in your stomach… Heartbreak or loss smells like sweets or chocolate…. Success smells like that new car smell, like new leather or a new pair of shoes."
She continued, "My ideal vacation smells like tequila, margaritas, and fresh guacamole. If any of that is present I am definitely on vacation!" and said, "The worst smell is onions. They are the bane of my existence and the worst smell in the world. I cannot stand the smell of onions; raw onion, cooked onion, anything onion, I can't take it."