It logically follows that someone with no driver's license wouldn't have a need to own a car, let alone more than one. In the case of Cardi B, however, the exact opposite is true, despite being unable to drive she has a whole collection of expensive cars.
Cardi B has at least five different cars in her exotic garage collection. They range from supercars to SUVs, some of them brandishing the biggest names in the industry, like Lamborghini and Mercedes.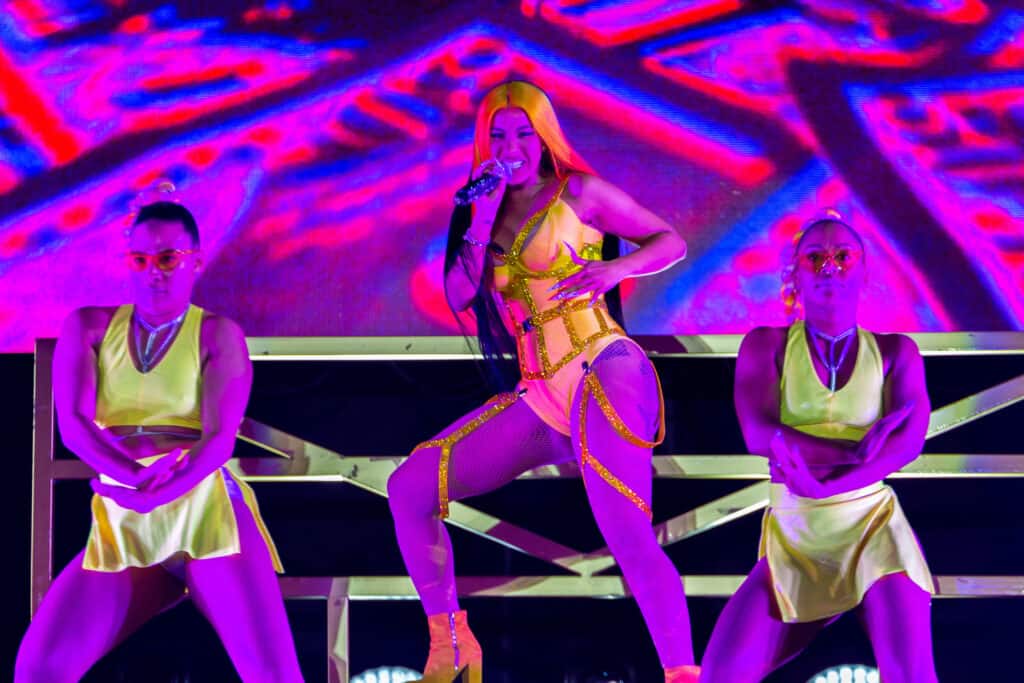 For some, it's more about the lifestyle than the actual car itself. Cars have long been a status symbol, a shining roaring display of affluence and success, made extra poignant by the fact that many of the most aesthetically pleasing cars are only available to the wealthiest of people.
Cars You Can't Drive
The first time we found out that Cardi B couldn't actually drive was on James Corden's Carpool Karaoke segment. It might have come as a surprise, especially if you followed Cardi B's Instagram to see all of the pictures of the star posing with her many vehicles.
In the clip, we can see Cardi B struggle to operate the car, adding a whole bunch of traffic cones and a camera to the casualty list from her attempts to maneuver around the parking lot.
It might seem a little pointless to most to have a car that you can't even drive, but that's because most people have to spend a significant chunk of their money on purchasing one, especially if you are looking at the higher-end of the market.
Then you've got all the other concerns. Concerns like the maintenance costs, having a place to park something so valuable, the subsequent insurance that takes all of these factors into consideration.
For most, having an incredibly expensive supercar or luxury vehicle is simply too far out of reach.
When you've got as much money as someone of Cardi B's status, however, you don't need to worry so much about the financials, what matters more than the car itself for some can be the lifestyle. The way that you can present yourself to the rest of the world.
Although her achievements speak for themselves and don't need material possessions to back up the obviously luxurious image that she presents, Cardi B simply enjoys having them. It wouldn't be enough to simply take a picture with these beautiful pieces of machinery though, she has to own them as well.
Despite the fact that she doesn't actually do any driving herself, it's perfectly possible that she still gets plenty of enjoyment out of them for their intended usage, describing herself on the Ellen Degeneres Show as a "professional passenger". If she enjoys being a passenger, she will certainly have a choice set of vehicles to be one in with her personal collection.
Cardi B's Collection
Over the course of her time on social media, we've had a lot of chances to see the kind of cars that take Cardi B's fancy. Let's take a look at some of the vehicles she has posed with in the past.
A pair of Lamborghini Aventador is a pretty good place to kick things off. A gorgeous looking homage to the supercars of the past with its scissor doors and powerful performance, it's definitely not the type of car that you'd want for your first vehicle.
For looking like an absolute masterpiece of design, however, it's perfect. Cardi B and partner Offset clearly thought so too, since they saw fit to buy not only one, but instead a matching pair of the car.
Another spectacular piece for her collection of cars, the Mercedes G Wagen. Her main purpose for getting this beast of a multi-talented vehicle was that she wanted something robust and reliable for her family that was about to have its newest addition.
She got it in a loud orange color, complementing both the truck itself and Cardi B's colorful personality. The orange is something of a theme for her too, with a few of the other vehicles in her collection like the Bentley Bentayga having the same color.
Even though she doesn't drive, she's certainly got a great taste in cars. It'd probably be a safe bet that there's plenty of car nuts out there green with envy right now over the kind of vehicles she's got hidden away.