Living the life of music fame for the past few years, Cardi B is a hip-hop rapper and singer like no other. She makes bold statements in songs like WAP, making her an icon for many women. So where does this hip-hop pop star live?
After Cardi B's marriage to hip hop rapper Offset, the superstar couple decided to settle down in the elite suburb Buckhead, Atlanta. Continue reading to find out which other celebrities the couple live amongst and how much the property costs.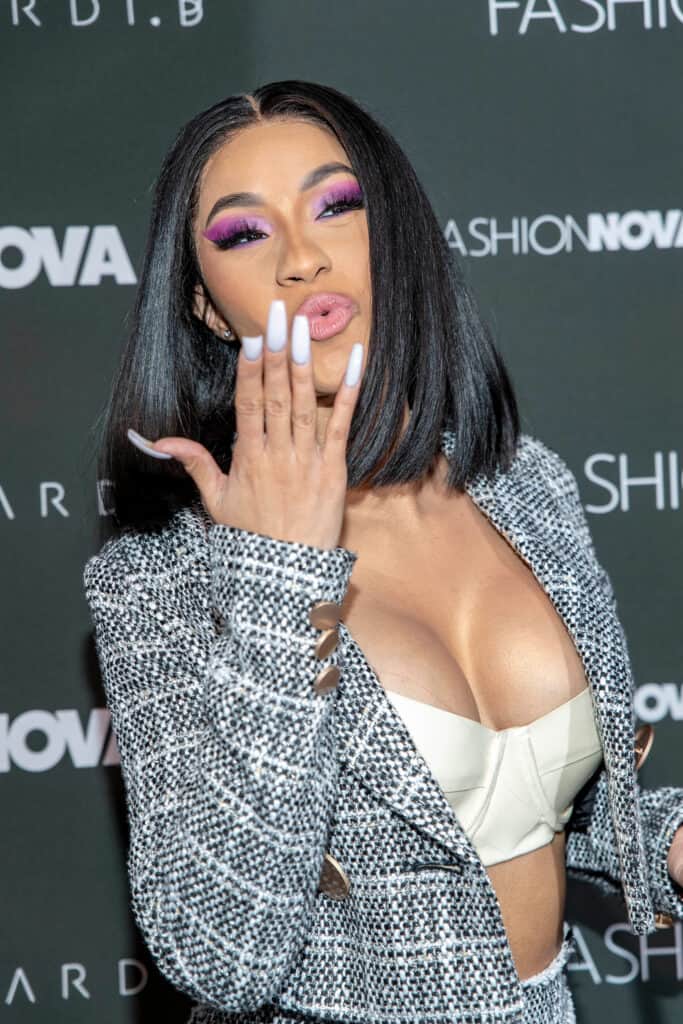 Wait, How Much?
The couple live amongst other celebrities including Kenny Rodgers and Elton John. Imagine a Cardi B and Elton John duo, how would that turn out?
Known to some as Atlanta's Beverly Hills, Buckhead has in recent years become a rather popular location for celebrity residents, with the likes of Elton John and Tyler Perry also living in the neighborhood.
Cardi B and Offset bought the 22,000 square foot mansion back in 2019 after two years of marriage. Have a look at their tour of the mega home on her Insta page
In the video, Cardi B says "we've been trying to get a house for two years, and we never see eye to eye". If you don't think 22,000 square feet is much, you can definitely work it out by watching the video, with Cardi B saying in quite a shocked tone, "look how huge it is!".
Fortunately enough for the couple, this property caught the eye of both celebrities, with them both falling in love with and buying the property in 2019.
Celebrities need their privacy with all that fame and publicity, making Cardi B's home perfect. It is surrounded by a densely wooded lot making her home not only a gigantic mansion but also a beautiful green space for the couple's child Kulture Kiari and Offset's other three children, Kalea Marie, Jordan and Kody.
The first thing Cardi said when she entered her new home was "I want to cry, I just, I'm not going to cry". Most of us probably would cry if we owned a home like Cardi's, with a game room, playroom, a study so humongous you need a ladder to access the shelves, and a pool the size of the Atlantic Ocean.
So how much did this 22,000 square foot mansion cost the couple? Although the actual price they paid has not been confirmed, the property was supposedly listed at $5.8 million. With an 18,000-bottle wine cellar and an actual outdoor gun range, the price label is surely worth it, right?
$5 million might seem like a lot of money for the average Joe, but with the celebrity couple having a net value of over $50 million, their new property costing nearly $6 million was just a drop in the ocean.
So what else do you get for nearly $6 million? A lot.
You might be surprised to hear that the couple's mansion only has 5 bedrooms, although they could fit Noah's Arc in each of them, probably…Fitted also with 11 bathrooms, a stunning chandelier and a staircase that probably inspired Led Zeppelin to write Stairway to Heaven.
In fact, it wouldn't be surprising if some of Cardi's 56 million Instagram followers thought that Cardi's new mega home is heavenly, when she posted several videos touring the 5 acre property on Instagram
Not only does Cardi's new home feature a row of Greek columns that adds an element of antiquity to the property, but the home also holds a gorgeous chandelier fit for royalty.
One mega sized kitchen is not enough for the celebrity couple. The home has an additional outdoor kitchen for the inevitable celebrity dinner parties. Some of the 11 bathrooms are more like spas, and Cardi's closet could probably fit a Ferrari in it. Good job the mansion also features a six-car garage.
Outside is equally stunning. The backyard features a uniquely shaped pool and European-style hedges. Why European style?
Well, the original owners and designers of the property Dr. Rick Kuhlman and his wife Amanda were inspired by Italian villas and subsequently designed the 22,000 square foot mansion based on these villas.
Dr Kuhlman and his wife custom-designed the property back in 2006, but after Dr Kuhlman's insurance scandal in 2014, the property has been on the market ever since.
Arguably, Cardi's living room has got to be the most impressive room, with Corinthian pillars and floor-to-ceiling windows. Cardi showed off this absolutely stunning room last Christmas
It is clear that Cardi and Offset have a beautiful home, let's hope they both enjoy it with their family.