The 'I Like It' rapper Cardi B is known not only for her blunt personality but also her loyalness to her friends and feuds with her enemies. So who is closest to the songstress?
Cardi B's closest friends are Star Brim, SZA, Patientce Foster, and her husband Offset. At one point in her life, Cardi B had a lot of friends and ties to a gang, however, she has since cut those ties. She has also been friends with people like Nicki Minaj and HoodCelebrityy in the past, but now they have a feud.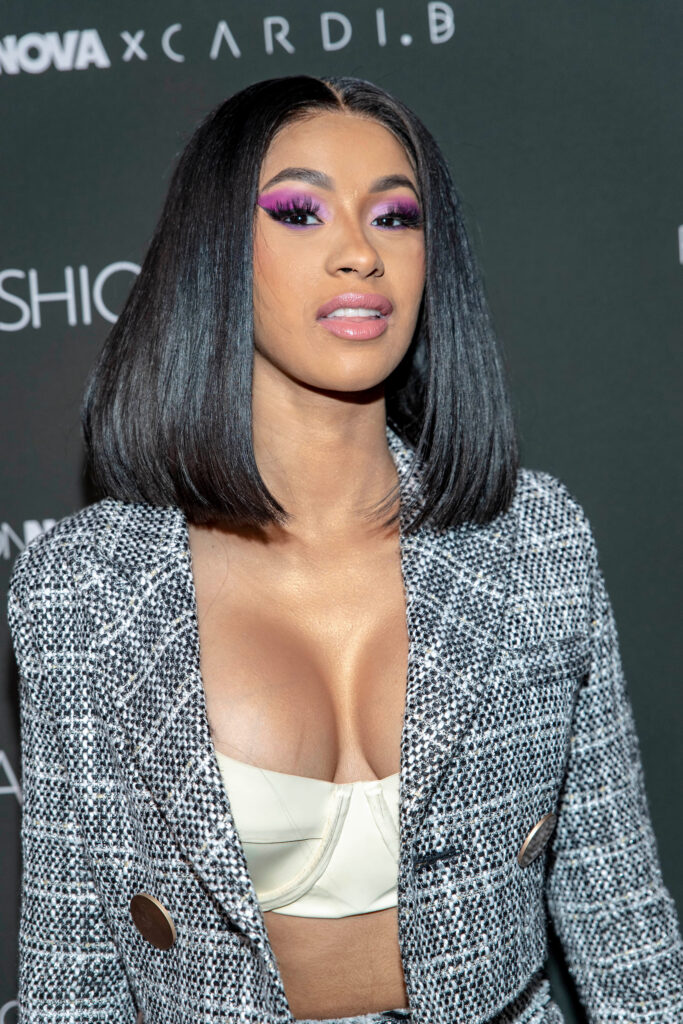 You can read more below about Cardi B's best friend Star Brim and her other close friends.
Cardi B's Best Friend Star Brim
Cardi B has a lot of friends but her best friend of them all is probably Star Brim. Cardi met Star while the two were working at a strip club in New York.
Who exactly is Star Brim though?
Well, Star Brim's real name is Yonette Respass and she has not only been friends since Cardi's stripper days. They were both in a gang together.
Star Brim has actually served time in prison for wire fraud. Her friendship with Cardi B was spotlighted when Cardi congratulated her on her release in 2019.
Cardi has publicly declared that she cut ties with her gang connections, but this doesn't seem to be the case with Star.
Not even a year after her prison release, headlines were saying that Star Brim had been arrested for being the 'godmother' of an attack on two Queens bartenders. These were the same two bartenders who Carid B had already been charged with assaulting.
So what exactly happened?
In August 2018, Cardi B assaulted two female bartenders, Jade and Baddie G., at the strip club Angels NYC. She had claimed that Jade slept with her husband, Offset.
A fit of rage overtook the rapper and she threw bottles and chairs at the two women. Cardi B turned herself over to police in October 2018 after they began investigating the incident.
But why was it investigated two months later?
That was because while Star Brim was still in prison, she was involved in gang activity. Cardi and Star were members of the 59 Brims Gang which is a part of the larger gang the Bloods.
While in prison in October 2018, Star told two members of the 59 Brims Gang to attack those two bartenders that Cardi B got into a fight with. That's why Cardi B was then arrested.
Originally, Police thought that she was part of the larger gang conspiracy to attack the women after her first fight with them. Cardi maintained her innocence.
Then in February 2020, Star Brim was arrested for racketeering and ordering a slashing. This was part of a wider sweep by police to subdue gang violence in NYC.
You can watch the below video from Nate The Lawyer who explains the extent of Star Brim and Cardi B's legal situation.
Cardi B's Other Friends
Other than her controversial connection to Star Brim and former gang members, Cardi has some more friends. One of those closest to her is the soul singer SZA.
The two's friendship started to blossom in 2018 after they performed together at Coachella. They had met before the performance, however, it's unclear just how long they've known each other.
Another woman who is a close friend to Cardi B is her former right-hand woman, Patientce Foster. Foster is Cardi's former publicist.
Foster now works with Cardi B on her Facebook feature "Cardi B tries___" and the two are very tight. She even tried to reconcile Cardi with Offset when they were estranged.
Speaking of Offset, he is also one of Cardi B's closest friends.
The two met in 2016 at an industry event and then they released the song 'Lick' together in January 2017. They started dating in early February of 2017.
In October 2017, Offset proposed to Cardi B onstage at the Powerhouse concert in Philadelphia but they had already secretly tied the knot in September. Then the cheating rumors started to spread.
Cardi B stayed with Offset despite the cheating rumors and announced she was pregnant in April 2018. Cardi gave birth in July 2018, but the infidelity rumors had hurt her too much and the two split in December 2018.
They did eventually reconcile in February 2019 but then in September 2020, she filed for divorce. Then she dismissed it in November 2020.
While they've had a rocky relationship, you can't deny that Offset is arguably the closest person to Cardi B.