Trump's luxurious car collection has been a hot topic long before he became the 45th President of the United States. Like many billionaires, he seems to have a passion for collecting luxury vehicles, as well as a few sports cars here and there.
Donald J. Trump's collection consists of around 11 cars, although he has sold several of them over the years. He appears to be a big fan of Rolls-Royce and Cadillac vehicles, but he has owned some different brands.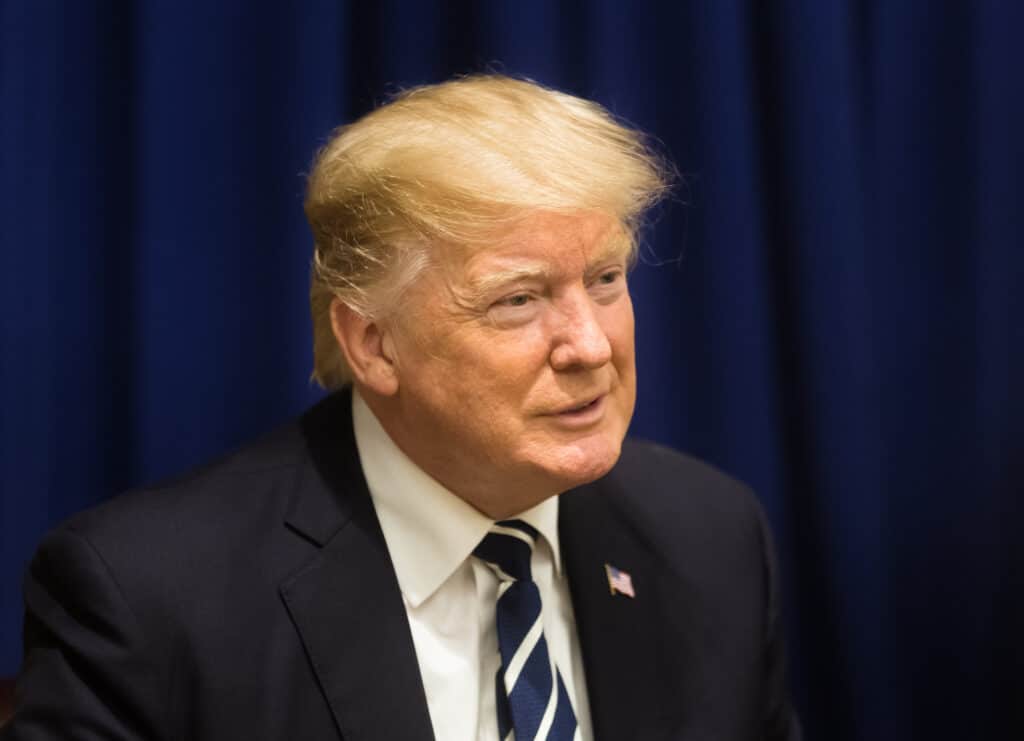 What exactly are the cars in his collection? And does he really own a gold motorcycle? Let's dive into his lavish line-up of vehicles.
Trump's Supposed First Car
Although not completely confirmed, it is believed that a 1956 Rolls-Royce Silver Cloud was Trump's first luxury car purchase. Only just over 7000 of them were produced, and his version was a rich burgundy colour.
A few Rolls-Royce Phantoms have crossed his path, where he had a 1956 one before upgrading to a 2015 edition that he has been seen driving on multiple occasions.
He had a 1993 Cadillac Allante, which was a V8 convertible that got discontinued that same year. It was gifted to him and repainted gold.
Luxury All The Way
There is no doubt that Trump is a massive luxury car enthusiast.
He's been spotted driving multiple different models from British automobile powerhouse Rolls-Royce.
He's owned several Cadillacs in addition to the presidential state car, known as one of the safest in the world due to its construction and extreme high-level security. It's a 2018 Cadillac limousine, aptly nicknamed the "Beast" due to its enormous structure and presence.
You can see a lineup of some of his presidential vehicles from his Twitter post in a video about the 2020 Daytona 500 NASCAR Cup Series:
Cadillac Escalades have been noticed at his properties, appearing to have the 2015 model as his most recent.
Mercedes-Benz is another prominent brand for Trump.
He's owned a 2015 Mercedes S600, a 2016/2017 Mercedes-Maybach S600, and an unexpected Mercedes SLR McLaren.
Perhaps even more unexpected of his purchases is his Tesla Roadster. It's completely electric, which may come as a shock to some, considering he has been known to express his skepticism on climate change.
Gold, Gold, Gold
Having assumed office in early 2017, Trump has reflected on his life before the presidency, and driving came up in discussion.
"I loved my previous life. I had so many things going," Trump expressed to Reuters in an interview. "This is more work than in my previous life. I thought it would be easier."
He continued, speaking about the surprisingly small amount of privacy he has that he didn't expect upon being elected. "You're really into your own little cocoon, because you have such massive protection that you really can't go anywhere."
Whenever he departs from the White House, he must do so in the Cadillac limousine, or in an SUV, leading to him missing taking his place behind the wheel.
"I like to drive," he said. "I can't drive any more."
Together with his plethora of cars, Trump has his very own 24 karat gold motorcycle which seems to be more of a show piece than something he would have rode on the weekends.
It was built by the Orange County Choppers on American Chopper in 2012. Aside from the gold, the gearbox cover has a custom Trump logo and his coat of arms on the engine.
Sold, Sold, Sold
Trump is no stranger to parting ways with some of his cars.
He sold his 1997 Lamborghini Diablo VT on eBay in 2016, let go of a 1991 Acura NSX in 2015, and gave up a 1988 Cadillac Golden Series limo in 2017.
His 2007 Ferrari F430 F1 made headlines in 2017 for falling short at an auction, before selling for $270,000.