As one of the stars of the "Fast & Furious" franchise and the most electrifying man in Hollywood today, Dwayne Johnson has millions (and millions) of fans. How many cars does "The Rock" have?
It's difficult to put an exact number on Dwayne Johnson's car collection but there are several vehicles that he has been known to use frequently. His favorite appears to be his custom Ford F-150 pickup truck. He also appreciates sports cars but his size makes it difficult to drive them, as seen when he struggled to fit into a Pagani Huayra and Ferrari LaFerrari. When he wants both comfort and speed, Johnson drives his Rolls-Royce Wraith, which offers more space than a supercar.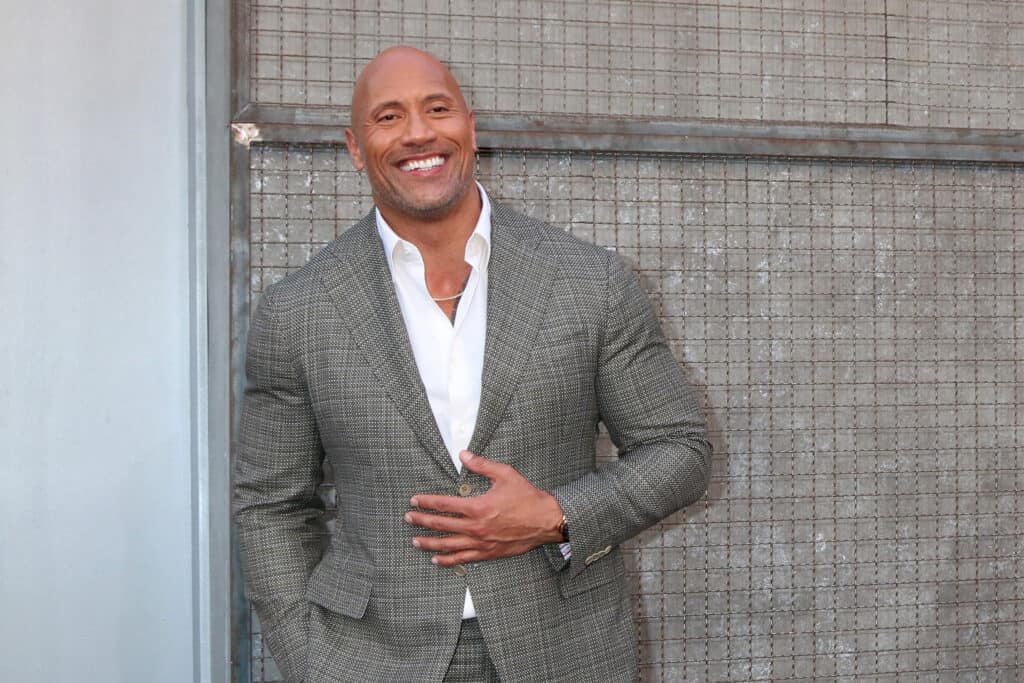 For more on Dwayne "The Rock" Johnson's incredible car collection, read on.
Sports Cars
Given his Herculean, 6'4 frame, Dwayne Johnson has some obvious restrictions when it comes to selecting sleek sports cars. Nevertheless, he has a collection befitting one of the main stars of the "Fast & Furious" franchise.
In 2015, Johnson arrived at the premiere of the first season of "Ballers" driving a Pagani Huayra, valued at $1.3 million. Johnson's difficulty exiting supercars was in full effect as he struggled to get out but, unflappable as ever, he laughed it off and made his way into the premiere.
He isn't the only celebrity fan of the car, with avid collector Jay Leno calling it the "supercar of the year".
Johnson also briefly had use of one of the world's leading hypercars, the Ferrari LaFerrari, the current flagship of the Italian manufacturer's range. He was given the stunning vehicle as a complementary lease but quickly discovered that he couldn't fit inside it.
Before returning the LaFerrari, Johnson took a few photos alongside it. It isn't always easy being an enormous former professional wrestler.
Johnson doesn't only appreciate Italian sports cars and visited Ford in order to better understand the design and manufacturing process. While there, Johnson showed his appreciation for a 2017 Ford GT.
Unfortunately, despite the modern version being a few inches taller than the legendary GT40 that won at Le Mans in 1966, Johnson found himself unable to fit into the GT. Perhaps he intended to use the knowledge gained from his visit to design cars for somebody as large as himself.
Trucks
Appropriately for a Hollywood giant (both literally and figuratively), Johnson seems more comfortable driving trucks than supercars. One of his favorites is a custom-built Ford F-150 pickup truck, a powerhouse befitting the "Brahma Bull".
The stock version of the F-150 retails for somewhere in the region of $50,000 but Johnson is known to have spent a significant amount of money customizing the truck to his liking. The end result is that his Ford is a unique, one of a kind beast.
Perhaps understanding Johnson's affinity for Ford trucks, HBO gifted him a Hennessy VelociRaptor V8 for his role in "Ballers". Hennessy is a tuning company dedicated to making vehicles faster and their VelociRaptor uses its 758HP to get from 0-60mph in a staggering 4.1 seconds.
Though Johnson's VelociRaptor was a gift, it would usually cost about $150,000 to buy one from Hennessy. As one of the highest-earning stars in Hollywood, with the box office results to justify it, that seems a small price to pay for so much space and speed in one vehicle.
Luxury Cars
As part of the "Fast & Furious" franchise, it's no surprise that Johnson loves cars that can move quickly. Even so, there are times that comfort is more important than speed and so Johnson owns some more luxurious vehicles.
Among these is a Rolls-Royce Wraith, a stunning coupe from perhaps the world's most prestigious car manufacturer. With plenty of space for even someone as large as "The Rock", the Wraith is unavoidably heavy but it compensates for this with a mighty 6.5-liter, twin-turbo V12 engine.
The Wraith retails at about $350,000, making it significantly more expensive than his trucks but also nowhere near the cost of a hypercar such as the LaFerrari or Huayra.
While Johnson's car collection might not be as numerous as the likes of Jay Leno, it includes very different vehicles that are ideal for different aspects of his personality. Whether he wants the speed of a supercar, the raw power of a truck, or the comfort of a luxury car, "The Rock" has something to fulfill every need.