If you've ever been having a discussion about some of the funniest TV shows of all time, if you didn't mention Seinfeld yourself, it's likely that someone else will have. One interesting, and perhaps lesser-known, fact about show-creator Jerry Seinfeld is how vast his collection of cars is.
Jerry Seinfeld has around 150 cars in his collection. One of the names you'll see the most in his collection is Porsche, which makes up almost a third of the total cars that he owns.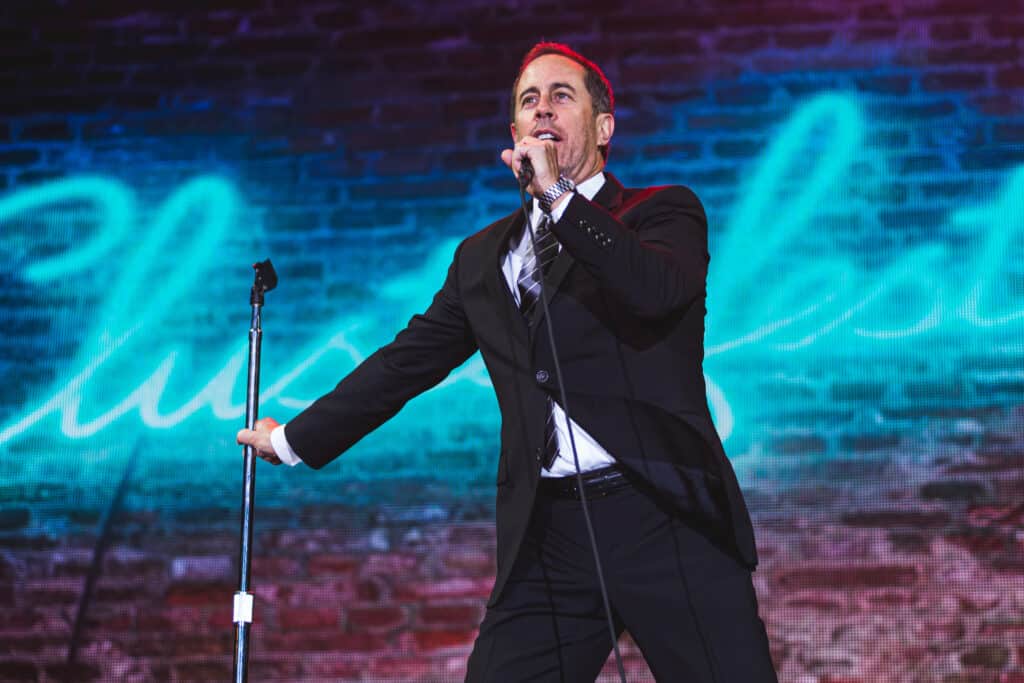 That's more cars than even the most hardcore of enthusiasts could dream of having, especially if you're a fan of Porsche. Just how exactly does Seinfeld store that many cars, and what kind of specialties is he hiding in his multi-million-dollar collection?
Taking a Quick Garage Tour
Before we get into the meat of the topic and have a look through some of the fantastic machines that Seinfeld has stored in his garage, there's also the garage itself that draws a fair bit of attention.
Seinfeld's Manhattan garage is worth almost 100 times what you or I would pay for a car, coming in at $1.4 million, and that's just the garage! When you've got that many cars, however, many of which are collector's items, only the best storage space will suffice to keep them in.
It's a multi-story underground parking garage, three stories of motoring goodness, complete with a surveillance system so that he can keep an eye on those precious beauties any time that he wants to.
With a garage that big, hopefully, he doesn't run into any trouble finding a specific car when he needs it, or it might end up like an episode of Seinfeld!
Diving Into His Collection
Now, on to the good stuff, we can have a look through some of the choice vehicles that Seinfeld has in his collection. We'll get to the Porsche part of his fleet soon, but until then there's still a selection of a couple of other interesting cars that he either owns or once owned.
One that sticks out like a sore thumb in comparison to the style of the other vehicles from his collection that we'll be looking at is the Volkswagen convertible camper. In a garage dominated by sports cars, the old-school 1964 camper still has some of that vintage vibe that Seinfeld seems to enjoy.
Although he sold the camper for an estimated price of $100,000 at an auction, it was still a favorite for him, thanks to the good memories that he had with it. Whilst at the auction, Seinfeld recounted a few of those cherished times, speaking about how it was often the vehicle of choice for family outings with his kids.
Continuing on with the Volkswagen brand, that's another manufacturer that he's a huge fan of, in particular the Beetle. It's probably thanks to the fact that one of his first cars was a Beetle, or maybe it's simply a love for the iconic aesthetics of the classic car, but he's got a few of them in his collection.
In total, the price of his collection is estimated to be valued somewhere in the region of $150 million, fuelled by his staggering net worth and position as one of the highest-paid comedians in the world.
As we previously mentioned, one of the largest parts of his collection, and also the biggest contributor to the overall value of it, is dominated by Porsche.
The Porsche Love Affair
Porsche fans and aficionados will be green with envy looking at some of the Porsche entries here. We're not just talking classic, we're talking some of the most expensive and rarest cars that the company has ever produced.
An example of the level of cultural importance some of these cars have is the Porsche 917. Not only is it already a vintage race car worthy of a spot in any Porsche owner's collection, but it's also the 917 that was driven by Steve McQueen in Le Mans.
And that's just ONE of the almost 50 car strong Porsche collection owned by Seinfeld!
He's actually had to sell off more Porsche's than what any other person could even dream of owning, including his 1959 Porsche 718 RSK. Another almost priceless classic, and one of the most expensive in his collection, which he apparently sold for almost $3 million.