Jerry Seinfeld is an American actor, comedian, author, and producer. He is best known for his semi-fictionalized version of himself in the series "Seinfeld", which he created himself with Larry David. In 2004, he was named the 12th greatest stand-up comedian of all time by Comedy Central and has taken part in a number of different projects ranging from "Bee Movie", "The Marriage Reef" and "Comedians in Cars Getting Coffee" since then.
Jerry Seinfeld prides himself on being productive and motivated every day of his life, which his success definitely proves. His daily routine consists of working out to stay in shape, meditation, writing down all of the tasks he has to take care of, and attending meetings.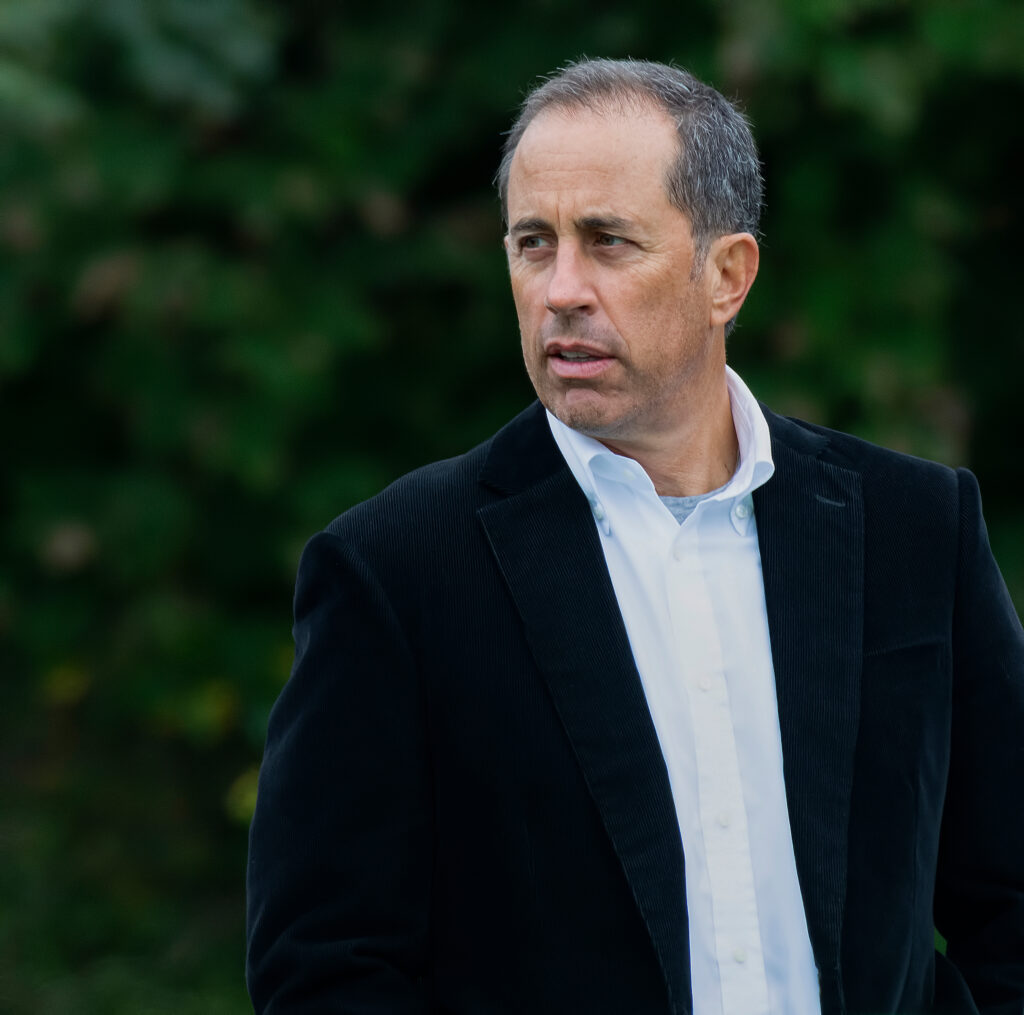 Seinfeld has had an incredible level of consistency throughout his many years of success which makes all of his content held to such a high standard. He never takes the easy route, and consistently produces high-quality work which makes him such an icon in the entertainment industry.
The Beginnings of Jerry Seinfeld's Career
Jerry Seinfeld is originally from Brooklyn, New York and his interest in comedy stems from his childhood. His father was a sign maker who was also a more lowkey comedian in New York.
Seinfeld started watching comedians on television at the age of eight, day and night, to see what their techniques were and what people truly found funny. Throughout his childhood, Jerry Seinfeld developed his own unique approach towards comedy that involved his everyday life and observations of various situations.
He attended college and studied communications and theatre at Queens College in New York City, and after graduating in 1976, he finally got himself to make a debut at an open mic night at the Catch a Rising Star nightclub. This debut gave him national exposure and he started gaining fans shortly after.
By the 1980s he was recognizable and a high-profile comedian in the US. He starred in a television special in 1987 called "Jerry Seinfeld's Stand-Up Confidential" which reached major success and Seinfeld was asked to write a sitcom.
He began creating this sitcom for NBC with fellow comedian Larry David which ended up being called "Seinfeld", and it hit the air in 1989. The show was a major hit among the NBC audience, and people loved how quirky and informal it was.
The sitcom ran for nine seasons total and many of the elements from the show became highly regarded in society. The show became the highest-rated show in the US when the last episode aired.
After the last episode of the show, Seinfeld went back to his stand-up comedy roots and went on multiple tours of comedy clubs and theatres because people wanted to see more of him. He wrote the book "Seinlanguage" in 1993, which became a best-seller, and Seinfeld went on to co-write the children's film, "Bee Movie" in 2007.
Seinfeld returned to television in 2010 with "The Marriage Ref", although the show ultimately ended up getting canceled after one season. He went on to create the show, "Comedians in Cars Getting Coffee" which debuted in 2012 and got better ratings.
In 2017, Jerry Seinfeld starred in a Netflix special called "Jerry Before Seinfeld" which as the name suggests, showed the comedian's life before his show, "Seinfeld". It also included some of the comedian's early jokes and childhood.
In 2020, Netflix also aired some of his original stand-up material from 22 years called "23 Hours to Kill".
Jerry Seinfeld's Extremely Productive Lifestyle
Jerry Seinfeld is very keen on staying in shape and working on his mental wellbeing. He even has stated that these two things are what keep him funny after 30 years in comedy!
Exercise, weight training, and transcendental meditation are the three things that he stresses to keep in his everyday routine. He focuses on physical and mental wellbeing above anything else and says that although he gets extremely busy with his work life, he doesn't get too stressed out because of it.
Seinfeld also loves routine. He knows what he has to get done through writing it down and putting aside time in his day for his work outs, work time, meals, and family/friend time.
If there is something he knows he has to do but doesn't necessarily want to do, he'll "reward" himself at the end of completing it, in order to prevent burnouts.
One thing that makes Jerry Seinfeld stand out is his ability to be so consistent with the quality of content he produces and the way he is able to be so good at what he does every day of his life. Many people call it the "Seinfeld Strategy" to use his productivity, performance, and consistency tactics.