King James has now made over $600 million through his NBA career. He has an estimated net worth of over $450 million and he likes to spend some of that cash on some sweet whips.
LeBron James owns at least 15 cars. His car collection is rumored to be worth over $2.5 million. It features a variety of classic and new cars. Some of the cars in his collection are even supercars like his Ferrari 599 and Lamborghini Aventador Roadster.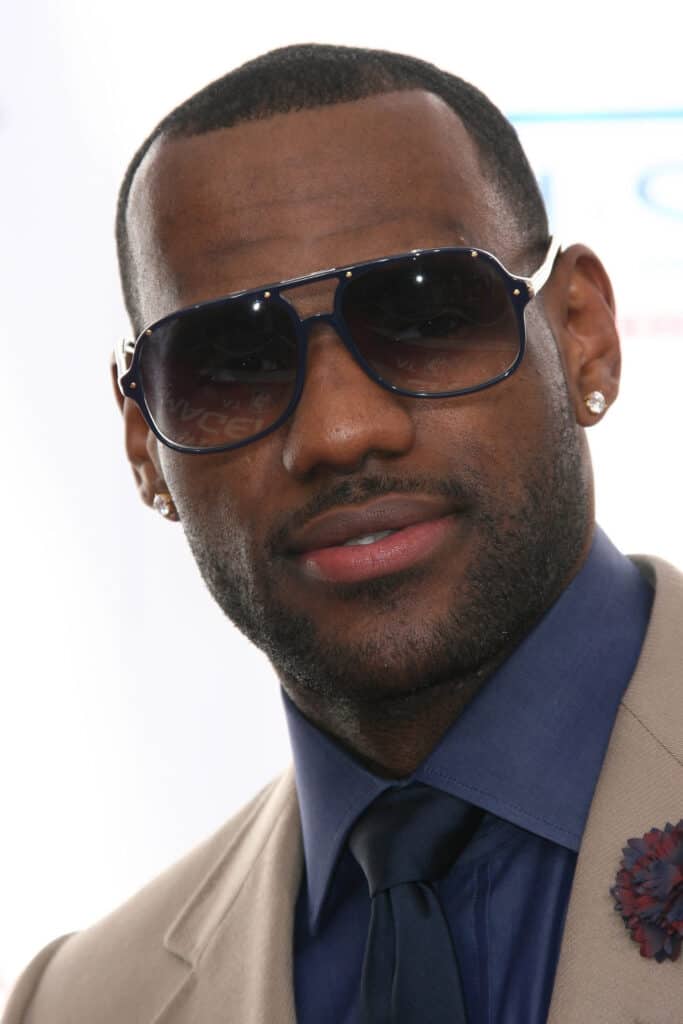 You can read more below about the different cars that LeBron James has in his car collection and their value.
LeBron James's Regular Everyday Cars
When you have as much money as LeBron James does, it's easy to flaunt it with tons of luxurious cars. However, you also need some low-key cars that don't attract as much attention. You need cars for the everyday.
In Lebron James's case, he has the money to have a Lamborghini as his everyday car if he wanted to. He does have three kids though so a more family-friendly car makes sense.
For a really long time, LeBron was the spokesperson for Kia Motors. While he was running their campaigns he said that he bought a Kia long before promoting their cars. In his car collection is the Kia K900. This luxury sedan is the car manufacturer's flagship sedan. It costs roughly $60,000.
The Lakers shooting guard owns more than just that though. He has a Jeep Wrangler Rubicon and a Hummer H2. The Hummer H2 was a gift from his mother during his senior year of high school. However, the Hummer was reported to have gone up for auction in 2018.
Of James's more practical cars, he also owns a 2010 Range Rover HSE that is a practical family SUV for someone who is loaded. His other two preferred family vehicles are his two Mercedes-Maybachs.
He owns a Mercedes-Maybach 57S that has a V12 engine and goes from 0 to 60mph in 5.1 seconds. It is worth just over $400,000. He also owns a Mercedes-Maybach S650 that has a V8 engine and costs about $215,000.
Another Mercedes he owns is a Mercedes-Benz AMG S 63 which branches the realms of sportscar and family car depending on whether it's a coupe or not. This car starts at $150,000. He also celebrated his Lakers 2020 championship win by buying a new Mercedes-Maybach G650 Landaulet.
You can watch the below YouTube video from Ideal Cars that explores LeBron James's car collection in even more detail.
LeBron's Sports Cars
LeBron owns a nice collection of more practical vehicles at least for an NBA star, but he has a huge group of more fun cars. He owns a few muscle cars. Those include a Dodge Challenger SRT and a Chevrolet Camaro SS. He has a classic 1975 Chevy Impala too.
Most fun of all though would have to be his supercar collection. King James owns a custom-made Lamborghini, a Porsche, and three Ferraris.
Like many celebrities, LeBron James owns a Porsche 911 Turbo S. This car is a more modest supercar compared to Porsche's ultimate supercar, the Porsche 918 Spyder – a car that LeBron has driven before but does not own. The 911 Turbo S has a base price of $200,000.
James's three Ferraris definitely give him away as someone who loves Italian cars. The first Ferrari he ever bought was the 599 GTB Fiorano. It was introduced in 2006, has a V12 engine, and can reach 60mph in 3.1 seconds. He bought his for a reported $336,000 in 2009.
His other Ferraris are the Ferrari 458 Spider and the Ferrari F430 Spider. Both can reach 60mph in just over 3 seconds and the F430 was custom made for LeBron's 6'8 height. The 458 is worth a reported $266,000 and the F430 is reported to be worth $236,000.
LeBron James's most famous car is his custom-made Lamborghini Aventador Roadster. It has a custom floral paint job that matches his LeBron James' XI Kings Pride shoe. The car has a V12 engine and can reach 62mph in three seconds. It is rumored to be worth $670,000.
Finally, James also has two ultra-luxurious cars. They are the Rolls-Royce Phantom and the Bentley Continental GT. The cost of a Phantom starts at $450,000 and the Continental GT at $200,000.