Lebron James is considered one of the world's greatest professional basketball players and is oftentimes compared to player Michael Jordan. LeBron James currently plays for the Los Angeles Lakers for the National Basketball Association (NBA) and has previously played for the Cleveland Cavaliers and the Miami Heat. He is the only player to have ever won the NBA championships with three different franchises and has competed in 10 NBA final games.
As a world-renowned professional basketball player, LeBron James' daily routine consists of intense training, quality sleep, well-balanced meals, and various recovery techniques, all while trying to enjoy the little things in life that don't just have to do with basketball.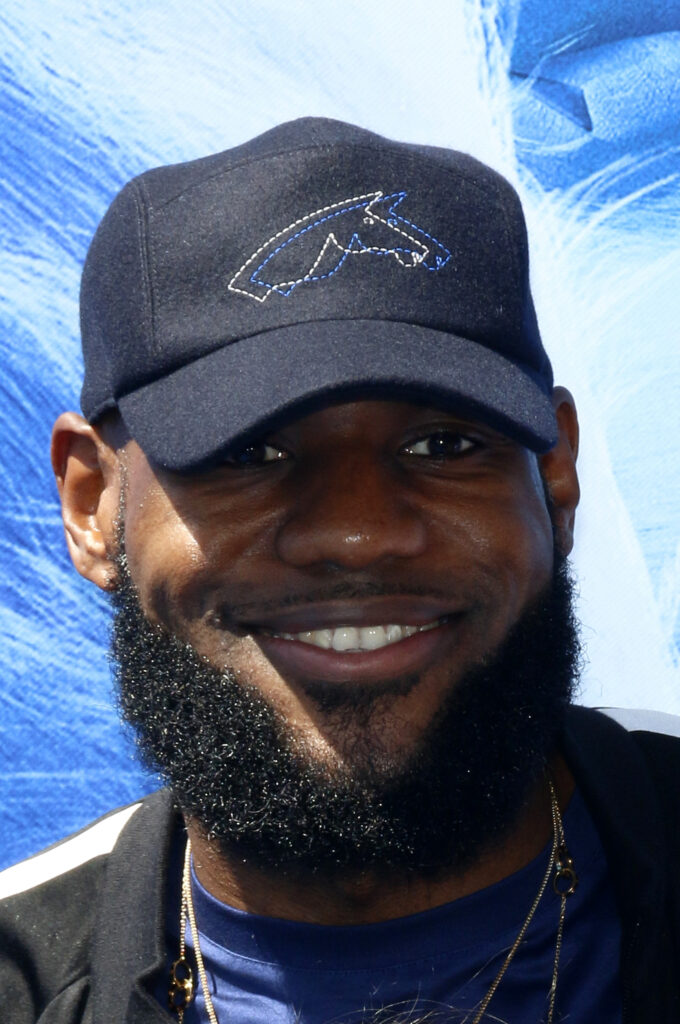 LeBron James has had an incredibly successful professional basketball career so far, winning four NBA championships, four NBA Most Valuable Player Awards, four Finals MVP Awards, and even two Olympic Gold Medals. His basketball career spans over 17-years, and it does not seem like LeBron is slowing down anytime soon.
LeBron James Professional Basketball Player Beginnings
LeBron James is originally from a smaller town in Ohio and from a young age, his basketball talents were very apparent.
He was recruited by a private school called St. Vincent- St. Mary High School to join their basketball team in 1999, and from there, his talent for basketball became the real deal. During his high school career, LeBron scores 2,657 points, had 892 rebounds, as well as 523 assists.
He helped the high school win multiple championships and as a sophomore, LeBron was chosen for the USA Today All-USA First Team. News spread about how talented he was at the game, and he was featured in multiple magazines, news articles, and even tv shows, talking about the young boy's skill.
He decided not to go to college after graduating from high school and an incredibly successful senior year. He averaged 31.6 points per game and helped the school earn a top national ranking.
It was no secret that LeBron would go on to be successful in a professional basketball career. He ended up being the first player picked in the 2003 NBA draft even though he was coming straight out of high school.
He signed a contract with the Cleveland Cavaliers and ended up winning the NBA Rookie of the Year award during the 2003-2004 season. He was the youngest player ever to win this award.
He continued to progress in his professional career and in 2005, became the youngest player to score more than 50 points in a single game. LeBron James was with the Cleveland Cavaliers until he announced his transition to join the Miami Heat team in 2010.
Of course, everyone was opposed to his decision to leave and he was even called "selfish" and "heartless" to have left the Cavaliers but he remained unfazed.
LeBron became the youngest player to score 20,000 points during the 2012-2013 season with the Miami Heat.
In 2014, LeBron made the decision to go back to the Cleveland Cavaliers, this time having a bit of knee and back injuries. He missed a few games during the 2014-2015 season and felt extreme frustration towards the game for the next few years.
In 2018, LeBron announced that he would be signing a four-year contract with the Los Angeles Lakers, a deal worth $153.3 million. LeBron James had a rocky start with the Lakers, dealing with more injuries and losing games, but he regained momentum in November 2019 when he became the first player to record a triple-double against all 30 NBA teams.
James continues to play for the Los Angeles Lakers and maintains his title of one of the most valuable and indestructible players on the court.
The Player's Intense Basketball Daily Routine
As a successful professional basketball player, part of Lebron James' job is to maintain a healthy lifestyle in order to perform at the very best of his abilities on the court. The 4-time MVP has to stick to healthy regimens including intense training, quality sleep, balanced meals, and recovery exercises, amongst living a life outside of basketball.
LeBron typically wakes up around 5 am, after getting a full 8-9 of good night's sleep. He takes naps throughout the day if he doesn't feel energized enough, but he enjoys starting his day early.
He takes sleep very seriously and makes sure that the temperature is always set just right and even plays rain sounds to get himself in a relaxed state.
After waking up, LeBron fuels up with a pre-workout shake then starts off his training by stretching and doing some light cardio to warm up. He then does strength training exercises, basketball drills, and conditioning work.
LeBron also enjoys yoga and pilates for more lowkey workouts on days off.
For the most part, LeBron stays away from processed and fried foods, trying to eat very balanced and clean meals. He sees food as a way to refuel and although he does treat himself occasionally, he doesn't see the point in eating too unhealthy.
To recover after his intense training, LeBron includes cryotherapy and flexibility exercises in his daily routine. He also mediates frequently and takes time to unwind.