As a member of One Direction, Zayn Malik has been one of the biggest music stars of the 21st Century. Now a solo artist, how many octaves does Zayn possess?
Zayn Malik possesses the ability to sing comfortably in three octaves. He is considered a lyric tenor, with a warm and smooth timbre in his voice. Lyric tenors are the most common group, with a higher range than the other tenor classifications.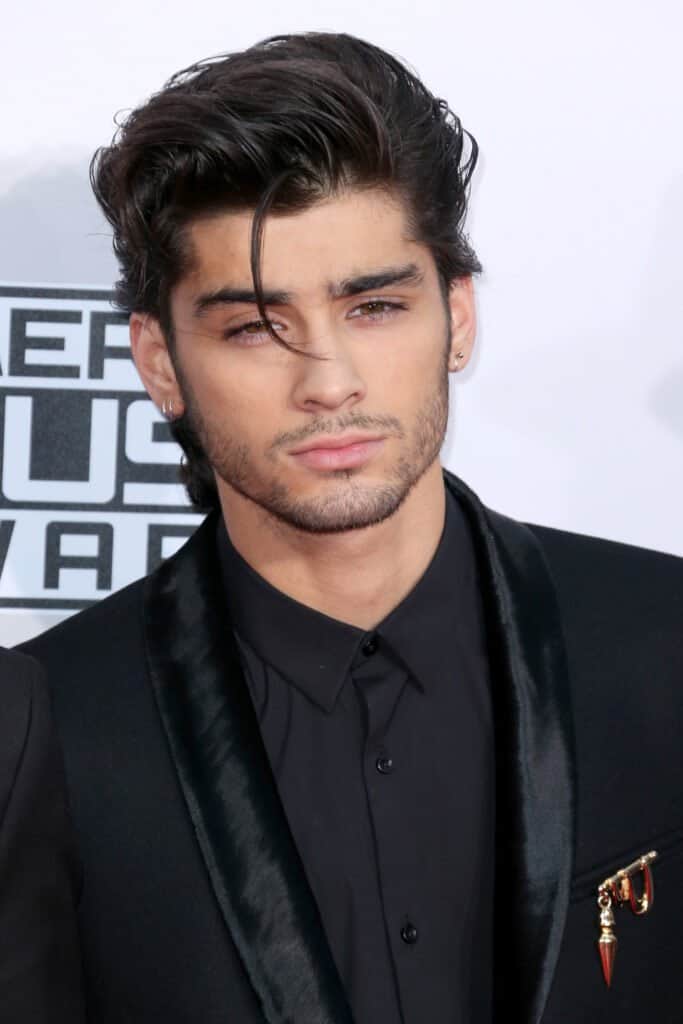 For more on Zayn Malik and his vocal range, read on.
Zayn Malik
Zain Javad Malik was born in Bradford, England on January 12, 1993. Yaser Malik, his father, is a British Pakistani and Tricia Malik, his mother, is of English and Irish descent. He also has three sisters, Doniya, Waliyha, and Safaa.
His parents are both Muslim, with his mother having converted on marrying his father. Malik was raised as a Muslim but no longer practices the religion.
The Maliks were a working-class family and Zayn attended Lower Fields Primary School and Tong High School, both in Bradford. He began performing while in high school, appearing in school productions, and enrolling in performing arts courses.
Malik was largely influenced by his father's urban music collection which contained hip hop, reggae, and R&B. He intended to become an English teacher after leaving school.
One Direction
When he was 17, Malik auditioned to be on the seventh series of "The X Factor", singing "Let Me Love You" by Mario in his audition. He made it through the first round of auditions but was eliminated before the show's studio episodes began.
There was a lack of music groups in the show's group category, so it was suggested that some eliminated prospects be placed together to form a group. Malik was grouped with Harry Styles, Niall Horan, Liam Payne, and Louis Tomlinson to form One Direction.
Despite only meeting two weeks before the show's finals started, the group was able to place third in the competition. They were immediately signed by Simon Cowell, who took credit for forming the group in the first place.
One Direction was immensely successful around the world, creating the sort of international hysteria for a young male band that could only be compared to Beatlemania. They were the first UK group to have their debut album reach the top of America's Billboard 200 chart.
In One Direction's six years as a group, they produced four number one albums. Though they were hugely successful, the spotlight and schedule began to grate on Malik, who left the band's Asian tour on March 18, 2015, due to stress.
Malik did not return and his departure from the group was announced a week later, with Malik stating that he wanted to be able to live like a normal 22-year-old.
Solo Career
Shortly after, Malik announced he had signed with RCA Records. Moving away from the pop-rock sound of One Direction, Malik now embraced his love of R&B. His first album, "Mind of Mine", marked the first time a British male solo artist had debuted at the top of the Billboard 200.
His second studio album, "Icarus Falls", was released on December 14, 2018, and peaked at number 61 on the Billboard 200. Despite positive reviews, it seemed the wave of One Direction momentum had faded for Zayn.
His voice had always set him apart from the other members of the group and he was considered arguably its strongest and most versatile singer.
Zayn is a lyric tenor and has displayed the ability to comfortably sing in three octaves. His vocal range is G2 – Eb5 – A5.
The lower end of Malik's range is considered his weakest by critics but is still strong down to Bb2. His versatility makes him able to transition quickly from moody lower notes up to high pitched without straining his voice.