From his days as the wise-cracking eyebrow-raising wrestler, all the way to the movie star that he has become, fan-favorite Dwayne Johnson has solidified himself as a permanent fixture of our culture. One of the traits that he's most known for, with good reason, is his incredibly muscular physique and strength, so how many pushups can he do?
Based on video footage we know that Dwayne Johnson can do at least 22 pushups. Given his strength and size, it's hard to say exactly what his true limit on pushups is without an explicit statement from the celebrity.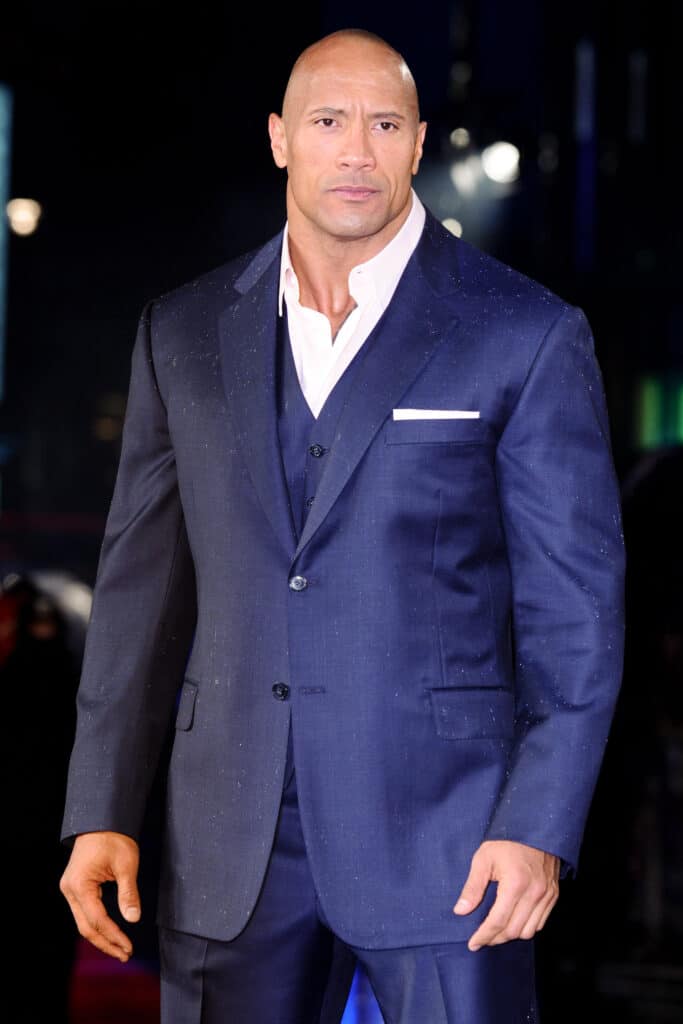 Although he does incorporate bodyweight exercises into his routine, much of it focuses and revolves around the usage of weight training. There are plenty of clips of him squatting and benching amounts of weight that most of us could only dream of being able to move.
Unfortunately, we don't know for sure exactly how many push-ups that Johnson can do, but maybe we can extract some insight from doing a little investigation using whatever footage and comments we have at our disposal.
The 22 Pushup Challenge
One of the best glimpses we've got of Johnson cranking out some push ups is video footage of him performing the 22 Pushup Challenge. Back in 2016, the challenge was doing the rounds amongst various celebrities in order to raise awareness for the soldier suicide rate, an awareness campaign being run by Operation 22.
Quite a few celebrities participated, leveling challenges to other famous friends and colleagues in an attempt to drum up some more publicity for the cause. Of course, The Rock was a natural choice for participation, given the level of fame he has for his peak level of fitness.
It's an impressive performance, as Johnson seems to effortlessly breeze through the 22 pushups, but we don't get much information about his potential maximum reps!
The Rock's Favored Exercises
As already mentioned, most of the working out that we see Johnson doing involves barbells and dumbells, with body weight exercises mainly being supplementary or for warming up.
So, if you had high hopes that pushups alone could give you the gift of a body like The Rock, then it looks like you are going to be out of luck. The rigorous and complicated workouts that Johnson does involve the usage of costly equipment that you'll either have to invest heavily in or seek out at your local gym.
One outlet does drop a hint about what could be his potential exercise routine, however. Amidst all the bars and dumbells, there's a glimpse of the pushup routine that we're looking for which suggests 4 sets of 15 reps.
After seeing how easily he crushed 22 pushups, it's hard to imagine that those sets would give him much trouble. Johnson has never commented in detail on any particular routine or kept any regularly up-to-date public record of his numbers in the gym, so it's hard to know with any certainty whether the suggested numbers are accurate for Rock-approved workout.
What he has commented on, however, is how he feels that pushups should be done. Of course, since it's The Rock we're dealing with, we won't be starting off slow when it comes to our pushup game.
Johnson's suggestion when it comes to one of the most tried and true bodyweight exercises is to turn it up to eleven, introducing a more complicated technique in the form of elevation and medicine balls. If you're a pushup amateur, then you might need to get a little bit of practice in before you go tackling the more advanced techniques.
Maintaining His Fitness Over Decades
With Johnson's level of dedication to his physical fitness, even if there was a concrete number on what his maximum amount of pushups is, it has probably changed by the following week.
From a high school football career to the life of a professional wrestler, and all the way through his multiple other successful ventures, Johnson has not only maintained the highest level of fitness possible but has constantly made strides to improve.
When you've got that kind of level of dedication to what you do, there is no such thing as a personal best. To Johnson, today's maximum number of pushups would be the target to break tomorrow.