John Travolta starred alongside Olivia Newton-John in the hit movie 'Grease', which was adapted from the original musical in 1978. The love story of Danny Zuko and Sandy Olsson captured the hearts of audiences worldwide and made 'Grease' the highest-grossing musical movie of the 20th century. 
'Grease' brought in almost $400 million at the box office, after an original budget of just $6 million. It helped build Travolta's career, and by 1996 he was earning around $10 million for each movie he played in. His net worth is estimated at $250 million.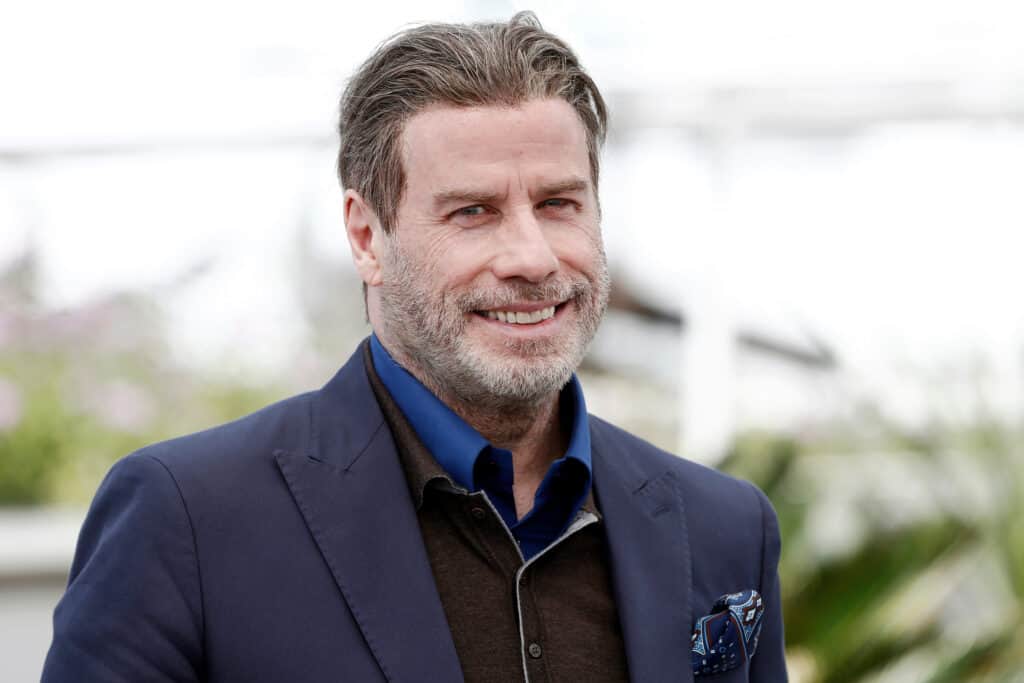 Travolta also achieved great success with the hit movie 'Saturday Night Fever', and later 'Pulp Fiction'. However, 'Grease' is possibly the work he is most well-known for. The combination of the chemistry between Travolta and Newton-John, the 1950s setting, and the catchy songs created a must-watch classic that is still hugely popular.
Before 'Grease'
Travolta was born one of six children in New Jersey, with both Irish and Italian roots. He dropped out of school at 16 in order to search for acting jobs in New York. He then moved to Hollywood when work in New York became more difficult to find.
The Success of 'Grease'
'Grease' was originally a hit musical and, in fact, the chance to play in it brought John Travolta back to New York in 1972. At 18 years old, it was his first Broadway role and he had no idea that five years later he would be starring in the hit movie.
The movie adaptation of 'Grease' is one of the reasons why most people know John Travolta and it had a huge influence on his career. 'Grease' was a massive success, winning the USA People's Choice Award for both Favourite Musical Motion Picture and Favourite Overall Motion Picture in 1979. Personally, Travolta was nominated for Best Actor in a Motion Picture at the USA Golden Globes in the same year for his role.
In an interview with Olivia Newton-John on the Merv Griffin Show, Travolta talked about how the fame and success that came with 'Grease' changed his life. He also recalled being in awe of the size of Newton-John's house, as she was six years older than him and so could afford it. After the success of 'Grease' and the opportunities it gave him, he was able to buy his own house with a pool.
How Travolta Still Earns Money From 'Grease'
John Travolta still receives royalties from copies of 'Grease' and its merchandise. Over forty years later, the success of the movie has not faded and new generations discover a love for the songs and the dance numbers. The soundtrack has always been hugely popular, in the first year alone it sold 13 million copies, and it has remained a classic staple.
However, though royalties still generate income for the stars of 'Grease', the money has also caused some controversy. Travolta's co-star Olivia Newton-John sued Universal in 2006, claiming she was owed $1 million in royalties for the use of the soundtrack.
Charity Work
After 'Grease', Travolta's career success has continued and his estimated net worth is currently $250 million. This has allowed him to involve himself in charity work. After the death of his son, Jett Travolta, he set up The Jett Travolta Foundation.
The charity aims to help children with vision, hearing, mobility, communication, and behavior learning impairments. Since the charity was created, it has given away over $56,000 to various charities, including the Starlight Children's Foundation, which aims to help and distract children through their treatment for serious illnesses.
The Impact of 'Grease'
Though he had starred in a sitcom and a couple of films beforehand, 'Grease' remains one of the key productions of John Travolta's career. It enjoyed instant box office success, which of course led to more roles and opportunities for him to advance his acting career.
Even now, Travolta still benefits from the success of 'Grease', as it has transitioned into a classic movie, remaining much-loved in the public's hearts, and so it continues to generate more royalties for its stars. Travolta was invited onto The Tonight Show to mark the 40th anniversary of the release of 'Grease' and demonstrates one of the iconic dance moves that are part of the movie's continuing success. You can watch the video below.