There are a lot of famous Scientologists including Tom Cruise and Kirstie Allie, there was even that episode of South Park back in the day that had John Travolta showing up with a group of Scientologists. So is Travolta a Scientologist?
John Travolta is a Scientologist and has been a practitioner since 1975. He was given the book Dianetics by L. Ron Hubbard while he was filming the movie The Devil's Rain. After the death of his wife Kelly Preston, many ex-Scientologists speculated that he was moving away from the church. However, these rumors were never confirmed.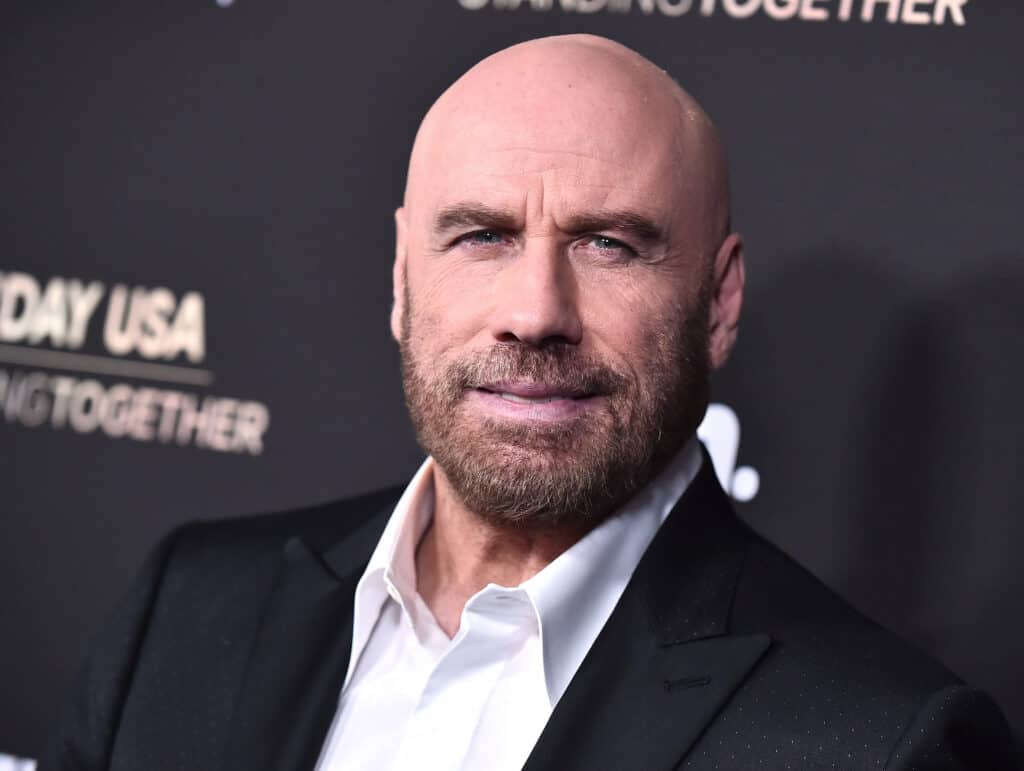 Scroll down to learn more about Scientology, John Travolta's history with the Church of Scientology, and why it was speculated he was leaving the church.
What Is Scientology?
Like many religions, the beliefs within the Church of Scientology can be somewhat confusing to explain. However, it can be simplified enough to understand.
Scientology was founded by L. Ron Hubbard and its followers believe that all humans are alien spirits that are contained inside of a human body that has access to all of these past lives they lived. They believe that things which they call Thetans have latched onto the bodies of humans and cause all human depression, anxiety, confusion, and negativity.
Scientologists believe that you can rid yourself of negative Thetans by going through a process that they call auditing which will help you to eventually become a high-level thetan.
While the United States recognizes Scientology as a church and it is tax-exempt as a non-profit organization, many countries do not recognize it as a religion and some have even called it a cult. Countries like Norway, Finland, Greece, Canada, and Japan, to name a few, do not recognize Scientology as a religion.
Countries like Chile and France have both outwardly identified the organization as a cult.
You can watch the below video where Scientology defector Leah Remini talks about the rules of the church with Andy Cohen.
John Travolta's History With Scientology
Travolta joined the church of Scientology back in 1975 while filming the movie The Devil's Rain. Since his indoctrination into the Church, Travolta has been a huge figurehead for them because of his celebrity.
John Travolta has even tried to convert other celebrities who he worked with like Forrest Wittaker.
In 2009 when his son Jett passed away after hitting his head off of the bathtub after a seizure, Travolta credited Scientology with helping him to get over the pain of the loss. Interestingly though, many ex-Scientologists believe that the religion helped him and his wife Kelly Preston to get over the loss of Jett in a different way.
It was leaked that during the ride to the hospital with Jett, John attempted what is called a "Bring Back to Life" assist. This is where you demand the Thetan to return to the body by saying "I command you to get into the body now."
When this didn't work, it appeared that Preston and Travolta attempted a different way to resurrect their son. According to the beliefs of the church, when a Thetan leaves the body it will roam looking for a new one to inhabit in the form of a newborn baby.
The ex-Scientologist interviewed in this Fox News article said that Kelly Preston was pregnant only a few months after Jett passed away. They then said that Preston and Travolta would believe that their new son Ben would be the reincarnation of Jett.
This seems to be a bit of a far-fetched statement though because Jett passed away in January of 2009 and Ben wasn't born until November 2010.
Rumors That Travolta Was Leaving Scientology
When Travolta's wife, Kelly Preston, passed away after a long battle with breast cancer in July of 2020, ex-Scientologists were quick to speculate that he may be leaving the church. This was due to some of the comments he made.
After Kelly's passing, Travolta made a statement saying "My family and I will forever be grateful to her doctors and nurses at MD Anderson Cancer Center, all the medical centers that have helped."
An ex-member of the church spoke to The Daily Mail about the handling of Preston's death by Travolta and they stated that L. Ron Hubbard was against chemotherapy and radiation. They go on to point out that Travolta's statement in support of the Cancer Center may have been a move to distance himself from Scientology.
Another point they made was that there was a complete lack of public support from the church or any of its famous members who are within Travolta's circle. This seems to be a big indicator that he may be distancing himself from Scientology.