With action movies like Speed and The Matrix trilogy under his belt, the long time actor Keanu Reeves must have made a decent income for the John Wick film series.
Keanu Reeves made $2 million for the first John Wick film, $2.5 million for John Wick: Chapter 2, and roughly the same amount for John Wick: Chapter 3 – Parabellum. John Wick only had a budget of about $20 million and Reeves is notorious for taking pay cuts so a film can be made. He also has an ownership stake in the franchise.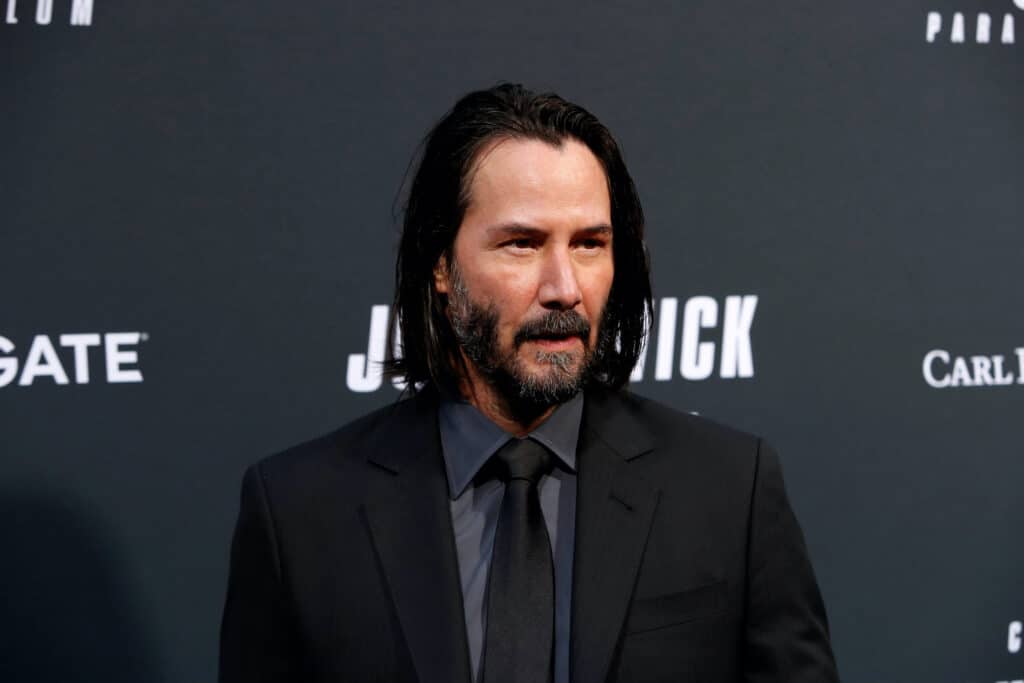 You can read more below about Keanu Reeves' highest paycheck for a film, his history of taking pay cuts, and the success of the John Wick franchise.
Keanu Reeves Biggest Paycheck
Throughout his acting career, Keanu Reeves has made a substantial amount of money and most of that was not from the John Wick franchise. As The Hollywood Reporter reported in 2016, Reeves is only making approximately $2 million for each of the John Wick films, but he does have ownership rights.
This action is similar to something he did back in the late 90s when he was offered the role of Neo in The Matrix. He was offered around $15 million for each film and he also made a deal to earn a portion of the film's gross income.
What did that result in? Well, since The Matrix Trilogy was such a box office success, Keanu Reeves ended up with about $250 million in the bank.
The difference between the John Wick series and The Matrix trilogy is that Reeves' earnings weren't released to the public for John Wick. So, even if he was only paid a couple million for the starring role, it's hard to say how much money he has actually made from the franchise.
Watch the below video to get a behind the scenes look at the crazy training Keanu Reeves went through for John Wick: Chapter 3 – Parabellum.
Reeves' History of Pay Cuts
Whether you love or hate Reeves' acting style, there is one thing that everyone tends to agree on about the actor, he's a super generous saint. For years, he has been in the practice of taking cuts to his salary to help out the films he is in.
In 2001, it was reported that Reeves had given away a large chunk of his earnings from The Matrix to the costume design and special effects teams. His reasoning was that they were really the genius behind the film being created and wanted them to be paid more.
Before doing this, Reeves actually deferred his salary on two films so that production could get bigger name actors on board for films. For the film The Devil's Advocate he took a pay cut so that Al Pacino could be brought in for the film and he did the same thing for Gene Hackman in The Replacements.
In an interview, he said that it was totally worth it just to have the opportunity to work with these two actors. He was able to learn so much from them and see how they went about their roles.
Reeves has even said that "Money is the last thing I think about. I could live on what I've already made for the next few centuries."
Keanu Reeves' Success With John Wick
When John Wick was released in 2014, critics thought that the film was going to be anything but successful. It was a low-budget action film featuring an actor who hadn't been in a box office hit since he starred in The Day the Earth Stood Still in 2008.
The budget for the first John Wick film was only $20 million from Lionsgate which was the only production company that would pick up the film. That reason alone was why Keanu Reeves opted for a lower salary and ownership rights.
Yet, the small film ended up being a huge success grossing $86 million at the box office. It is also one of only a few action series to have each subsequent film gross more upon their release.
The John Wick franchise has actually grossed over $580 million at the box office. The success of this franchise has also led to a huge resurgence in Keanu's popularity.
He has since made cameos in films like Key and Peele's comedy about a kitten named Keanu and Ali Wong and Randall Park's film Always Be My Maybe. In Always Be My Maybe Keanu played a fictitious version of himself who is over-the-top with his arrogance and self-worth.