Angelina Jolie over the course of her long and storied career as an actress has spent many of her more recent years on a star-studded list of the most well-paid actors and actresses, as well as the most wealthy female celebrities.
Angelina Jolie makes around $20 million per movie and is one of, if not the highest-paid female actress in the movie industry. After a career spanning more than 20 years, she is one of the few that can earn so much for a role.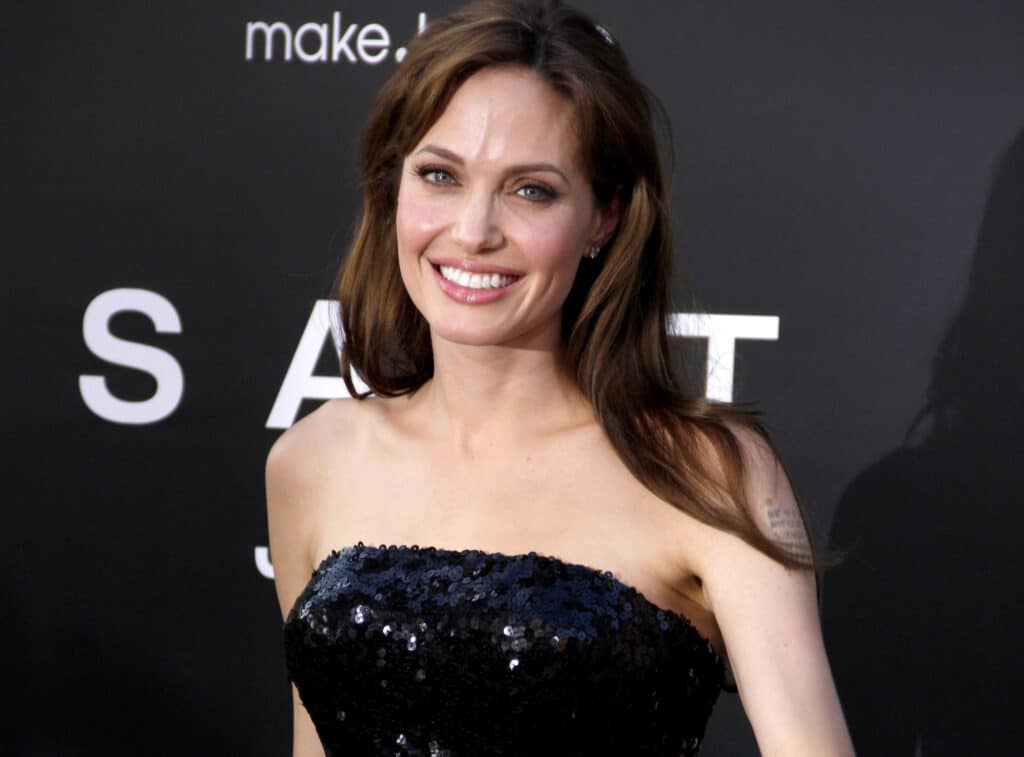 Jolie's career in acting is decorated with multiple awards and accolades, fortifying her reputation as a talented and highly valued actress. She has become what is essentially a household name in the US and abroad, always garnering attractive box office numbers.
Jolie's Highest Grossing Movies
Jolie has had a slew of defining roles across the body of work that she has accumulated from her acting. Some of these roles have been parts that were larger and life, such as the iconic fan-favorite Lara Croft of Tomb Raider video-game fame.
Her outings as Lara Croft were all incredibly successful, not only with fans of the franchise but also at the box office. The original, which rode a wave of hype for the possibility of a successful video game to movie adaptation, grossed a staggering $275 million.
This was all the way back in 2001, and even though Jolie was certainly a big name even then, her stint as Croft is still one of the most well-known roles that the actress has played.
Makes sense with the financial and fan popularity that a sequel got made, and it didn't disappoint, earning $160 million. Although it wasn't as much as the movie preceding it, it was still a box office success.
Perhaps even more important, the movies went a long way in showcasing Jolie as an action-adventure star that could hold her own and then some against her male counterparts in the movie industry.
It's not known for sure how much she earned for her starring roles in those particular movies, but some estimations can be made based on information about her future paychecks on movies like Mr & Mrs. Smith.
Starring alongside the legendary Brad Pitt, Jolie and her co-star were both paid $20 million for their participation in the movie, a hefty sum reserved for the elite of the elite in Hollywood talent.
Having the two of the most recognizable faces in Hollywood was clearly worth the price, as Mr & Mrs. Smith went on to scoop up $478 million over the course of its box-office release, more than justifying the salary of the two stars.
Despite the star power driving the movie, however, it's still not Jolie's most well-paid and highest-grossing movie, that accolade belongs to another of her movies. One that she not only acted in but also served as an executive producer.
Magnificent Maleficent
With the juggernaut of Disney behind the production of this movie, it maybe shouldn't be too much of a surprise that there would be enormous paychecks getting ready to be handed out, but this one is still a shocker.
Accounting purely for her role as the titular character of Maleficent, Jolie collected a possibly record-high payday of $33 million. Incredible still when you consider that she was likely compensated in some way for her role as an executive producer of the movie.
At the time of the movie's release, it had been years since Jolie had even graced the silver screen with her presence, making the payday and the subsequent hit that the movie proved to be even more surprising.
Not that Jolie wasn't still as popular as ever despite having a small break, she will likely always carry the kind of star power that demands tens of millions, but getting what is possibly a career-high after a small vacation is quite the achievement.
In terms of the value that she added to the project, there was no disappointment there either. Maleficent proved to be all the success that both Jolie and everyone else involved in the project expected it to be, racking up almost $800 million in box office earnings.
She would go on to be a part of the sequel in 2019, which despite not being as insurmountably successful as the first movie, was still a runaway success in its own right, generating $438 million and likely a nice chunk of change for the actress as well.