One of the first standout performances of all Affleck's roles was his part as Will Hunting's friend in Good Will Hunting, a movie that he didn't just star in, but co-wrote the script for. It kick started his career with a performance and a movie that were both priceless, but what does he actually earn per movie?
Ben Affleck normally earns a paycheck of up to $20 million per movie. The money that he takes him now is a far cry away from what he used to earn, starting out with a mere $30 for his first movie appearance.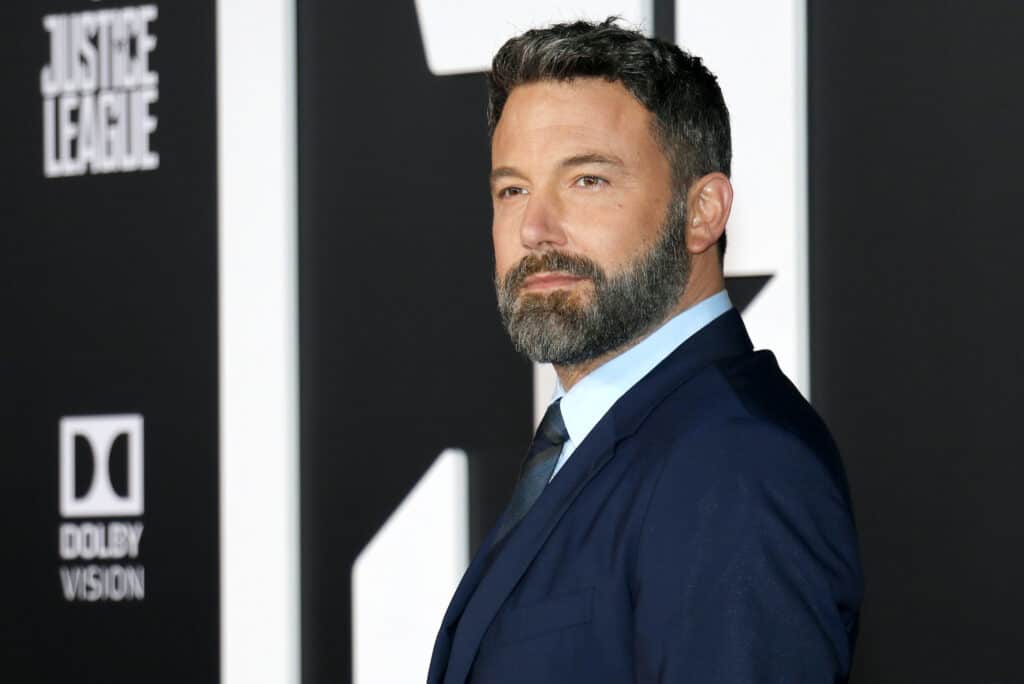 Affleck's career has been both long and successful so far, with its fair share of hits and busts in his credited film roles. His two special moments in raising his star and his paycheck were the winning of an Oscar for his screenwriting talents and a starring role in the big blockbuster movie Armageddon.
Early Paydays
Owing to a lifetime of being around friends and family members that had some level of involvement in the arts, Affleck has been fine-tuning his acting since before he was even a teenager. Other than some appearances in TV shows and independent films, his first big movie that he had a major role in was Good Will Hunting.
Starring alongside lifelong friend and fellow co-writer Matt Damon, Affleck and Damon mirrored their real-life relationship by assuming the role of two best friends in the movie. Thanks to a dynamite script, a stellar cast of new talents, and old legends, the movie positioned itself perfectly to be an all-time great that scooped up awards.
For his acting role in the movie, Affleck pulled in a then-career-high of $300,000, a number that was set to only go higher as his career continued. This ascension initially found its beginnings with a slightly unexpected transition to a leading man role in 1998's Armageddon, a part that was a huge departure from all of his previous work.
We don't know exactly what Affleck got paid for his outing in Armageddon. It was his first big-budget blockbuster, and he was sharing the screen with Bruce Willis who was at the height of his fame.
Whatever he got paid, it probably wasn't enough, seeing as the movie made a worldwide gross of $553 million, soaring far above the $140 million budget. The asteroid based adventure was a huge hit, and so was Affleck along with it, separating himself as an actor that was plenty capable in a multitude of genres.
The Sum of All Paydays
Having become a more established name for consideration of the role of leading man, and managing to get a few big titles under his belt, Affleck's name came attached with a far bigger price tag. Although the movies that he starred in during this period weren't always big money makers at the box office, he still had the kind of charisma and prestige attached to his name to keep attracting ideal roles.
Even with a few flops, such as Daredevil, his talents still kept him relevant. As well as that, as evidenced from his days working with Matt Damon, Affleck was a skilled writer and didn't have to rely on being cast by other directors to keep himself relevant.
He directed and starred in the hugely popular Argo, which grossed extremely well at the box office, likely earning himself a paycheck somewhere in the region of what he was being paid for his work on films such as Changing Lanes and The Sum of All Fears, around the $10 million mark.
His Biggest Role
His biggest role, and his biggest payday, was assuming the role of Batman. An enormous fan favorite and previously financially successful franchise, Affleck assumed the role to much anticipation by fans.
That anticipation translated well commercially, grossing an absolutely insane $873 million worldwide. The paycheck that Affleck earned for this was an astronomical figure, likely in the region of $43 million.
Although the movie didn't fare so well with critics, it was stepping into the shoes of the hard to follow character and universe already established by the Christian Bale movies. Still, receiving a paycheck like that must at least take some of the bitterness away.