Brad Pitt is one of the most well-known actors today and given his vast acting portfolio, many are left wondering how much he earns per film. Despite his current success, his initial break into Hollywood was more modest than many would expect.
Brad Pitt is an undisputed A-list actor, and his salary reflects his status. On average, he earns around $20 million per film, but in recent years he has taken a lower base salary in exchange for bonuses dependent on the film's success.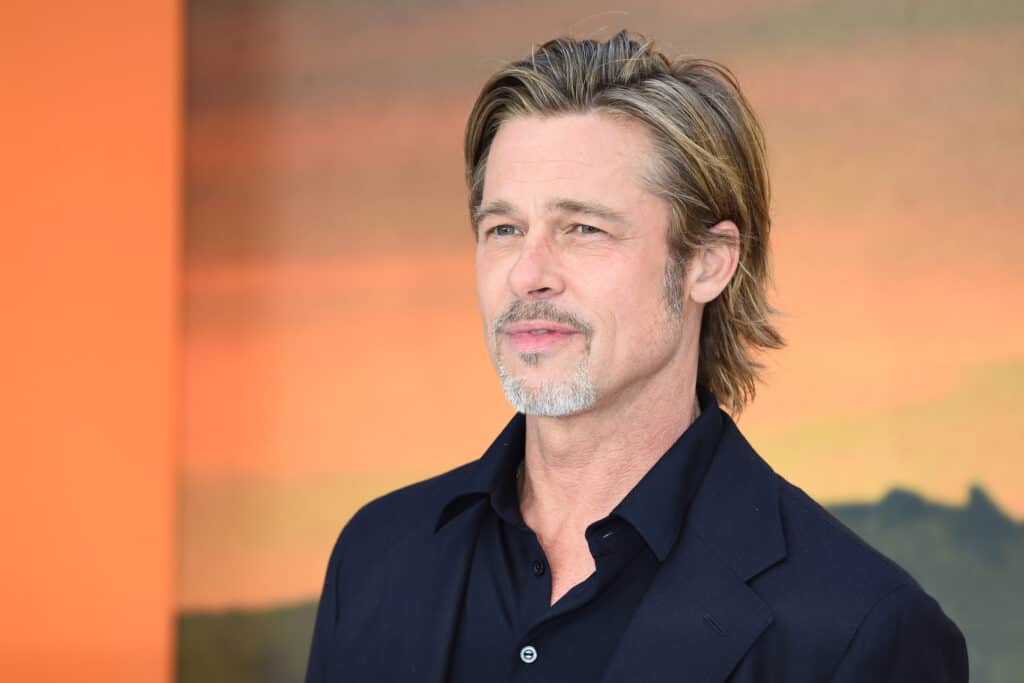 Pitt has also been involved in numerous production projects through his company, Plan B, further adding to his already impressive portfolio.
Humble Beginnings
Brad Pitt was born December 18 1963 in Oklahoma. His family later relocated and he grew up in Springfield, Missouri.
He is the oldest of three children and grew up in a conservative household. His father, Bill Pitt, owned a trucking business and his mother, Jane Pitt, was a family counselor.
Pitt attended the University of Missouri and was two credits shy of obtaining a Journalism degree before he dropped out to move to California and pursue an acting career.
Once he got situated in Los Angeles, Pitt worked as a limousine driver while taking acting classes. Within several months he found an agent and started booking small acting gigs.
He was able to pick up minor roles on television and in film, but it wasn't until he had a small part in Thelma & Louise in 1991 that his career began to take off.
Pitt followed this up with a string of juicier roles throughout the 1990s, and in 1995 he won a Golden Globe Award and was nominated for an Oscar for his role in Twelve Monkeys.
The Cost of Being a Leading Man
While Pitt only took home $6,000 for his role in Thelma & Louise, he quickly increased his star power and earning.
It wasn't long before Pitt started commanding serious paychecks for his films.
In 1996, his paycheck for Se7en hit $4 million, and the following year he made his first $10 million paycheck for Sleepers.
By the late 1990s, Pitt's base salary was around $17.5 million per film and in 2005 he was paid $20 million to star in Mr. and Mrs. Smith.
Pitt's salary has remained in the $20 million range for starring roles, though in recent years he has adjusted his salary to a lower flat fee in exchange for film release bonuses.
In several instances, he has lowered his salary to $10 million in order to appear in films such as Inglorious Basterds and Once Upon a Time in Hollywood.
It was reported that he accepted a salary of $10 million in exchange for backend points when he starred in 2001's Ocean's Eleven. This lucrative deal saw Pitt walk away with $30 million.
Pitt's production company, Plan B, has produced several critically acclaimed films, some of which Pitt has also starred in.
The Big Short, a Plan B production, resulted in a huge paycheck for Pitt, who both produced and starred in the film.
While Pitt asks for a high fee, he does deliver, and many of his performances have earned him both industry and audience recognition.
In 2020, he won a Golden Globe and an Oscar for his work in Once Upon a Time in Hollywood.
Since he first started acting, Pitt has earned a total of 106 awards and 186 nominations.
Philanthropy
While some may be satisfied by writing a check, Pitt's desire to help goes deeper than that.
Speaking about his charitable endeavors, he said in 2017, "I can help in other ways. I can help by getting movies out with certain messages. I've got to be moved by something—I can't fake it… I just do better building a house for someone in New Orleans or getting certain movies to the screen that might not get made otherwise."
In 2006, he set-up the Make It Right Foundation, a project formed with the aim to construct environmentally conscious houses after the devastation from Hurricane Katrina.
He's also actively been involved in and donated to charities and humanitarian initiatives, such as the ONE Campaign, Not on Our Watch, and the Jolie-Pitt Foundation, a global humanitarian aid fund that he co-founded with his ex-wife Angelina Jolie.
In 2010, Pitt and Jolie donated $1 million to Doctors Without Borders after witnessing the devastation after an earthquake in Haiti.
Relentless Pursuit and Boundless Energy
Throughout his career, Pitt has cemented his status as not only a leading man but also as a force to be reckoned with both onscreen and off.
Speaking to Anthony Hopkins in 2019, Pitt mused, "We're human, we want purpose, we want meaning in our lives. But to attain that, the key is two things: staying creative and being with the people you love."
Audiences can be sure to see more projects in the future thanks to Pitt's untapped creative energy.