Brad Pitt is one of the world's top men's style icons. He seems to flawlessly branch the realms of a laid-back hippy to suited-up red carpet hunk, which makes us all want to know what he smells like.
Brad Pitt wears the cologne Musk by Lorenzo Villoresi. In 2012, Brad Pitt became the first-ever male face of the famed fragrance Chanel No.5. The ad was viewed by many as terrible. However, a lot of people are obsessed with what Pitt smells like.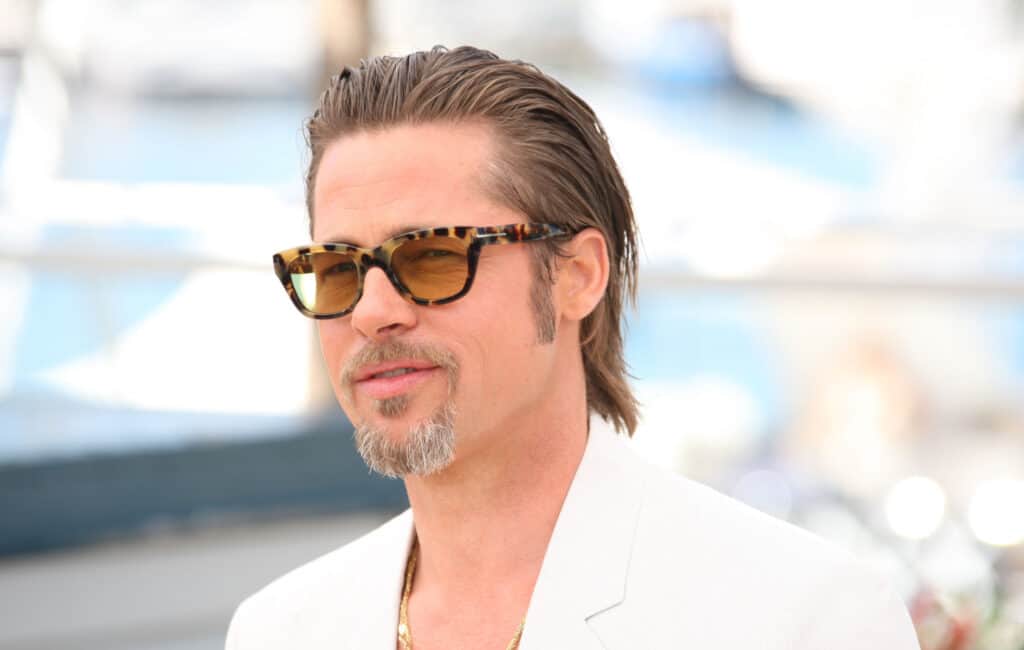 You can read more below about the cologne that Brad Pitt wears, his Chanel No.5 ads, and why people are so obsessed with his scent.
Musk by Lorenzo Villoresi
The description of Lorenzo Villoresi's fragrance Musk is a description that is almost spot-on for Brad Pitt. Their website describes the fragrance as fascinating, sensual seductive, oriental, hippy, magic mysterious.
That sounds like the perfect fit when it comes to a cologne for the Once Upon a Time… In Hollywood star.
The nose behind the fragrance is none other than the namesake of this boutique perfumer, Lorenzo Villoresi himself. He founded his perfume house in 1990 after he completed a degree in Philosophy. But before that, he spent a lot of time traveling to different parts of the world to study scents and fragrance combinations.
Upon his return to Italy, Villoresi went into the perfume business by creating his boutique perfumery in Firenze. While he started out small, the perfume house has become well-known throughout the world and is a favorite of many different celebrities.
They still produce all of their perfumes in-house instead of contracting out to a larger company for production. This gives their fragrances that special handcrafted touch that is only available at a premium price these days.
Despite that fact, Villerosi fragrances aren't horribly expensive. A 50ml bottle of the Musk that Brad Pitt wears only costs $100.
As for the fragrance Musk by Lorenzo Villoresi, it is a floral woody musk for men and women. It has top notes of galbanum, floral scents, cardamom, and bergamot. At its heart are the notes of rose and geranium. Its base features a combination of oakmoss, sandalwood, musk, vanilla, and palisander.
It sounds like a suiting fragrance for Brad Pitt. With notes of sandalwood at its base, it fits in completely with Jennifer Lawrence's description of Pitt. She described Pitt's smell after meeting him at the Oscars in 2014. She said he smells like sandalwood.
People Are Obsessed With What Brad Pitt Smells Like
If you Google "What does Brad Pitt smell like" thousands of different message boards will pop up with people wanting to know the answer to this question. As Jennifer Lawrence said, Brad Pitt smelled like sandalwood at the 2014 Oscars.
However, this harmless obsession that people have with Brad Pitt's scent has gone onto overshadow more important topics. An example of this was when he presented the award for Best Supporting Actress at the 2021 Oscars.
The winner of the award was Yuh-Jung Youn and she was the very first Korean actor to ever win an Oscar. She won for her role in the film Minari. Youn was impressed by Pitt when he pronounced her name correctly when presenting her with the award.
Unfortunately, her massive achievement ended up being overshadowed by one journalist's tone-deaf question. Instead of asking Youn about her great achievement, they asked her what Brad Pitt smelled like.
Youn's response was perfect too. The 73-year-old actress said "I didn't smell him. I'm not a dog." No one was going to steal her thunder, not even Brad Pitt!
Brad Pitt's Chanel No. 5 Ads
While Pitt has no control over people's obsession with what he smells like, he does have a bit of sway when it comes to fragrance choices. Chanel saw that potential in Pitt and hired him on to do an ad for their most well-known fragrance, Chanel No. 5.
As a sex symbol and heartthrob, Chanel felt that he could help to sell their perfume to more women. The result though was something that many described as "horrible" and "weird."
The commercial paid Pitt $7 million and it featured him saying a strange thirty-second monologue. He said "It's not a journey. Every journey ends, but we go on. The world turns, and we turn with it. Plans disappear, dreams take over. But wherever I go, there you are, my luck, my fate, my fortune. Chanel No.5, inevitable."
Despite the criticism surrounding the ad, Chanel's sales did go up after it aired.