Hugh Jackman has played one of the most loved superheroes ever, Wolverine, since 2000 and the role has made him a pretty desirable, yet expensive actor to hire.
Hugh Jackman has made anywhere from $500,000 to $20 million USD per movie. While he wouldn't have made that much for his first few roles, his portrayal of Wolverine has made up most of the actor's current net worth of over $150 million. Outside of the X-Men franchise, Jackman has made as much as $10 million USD for a film.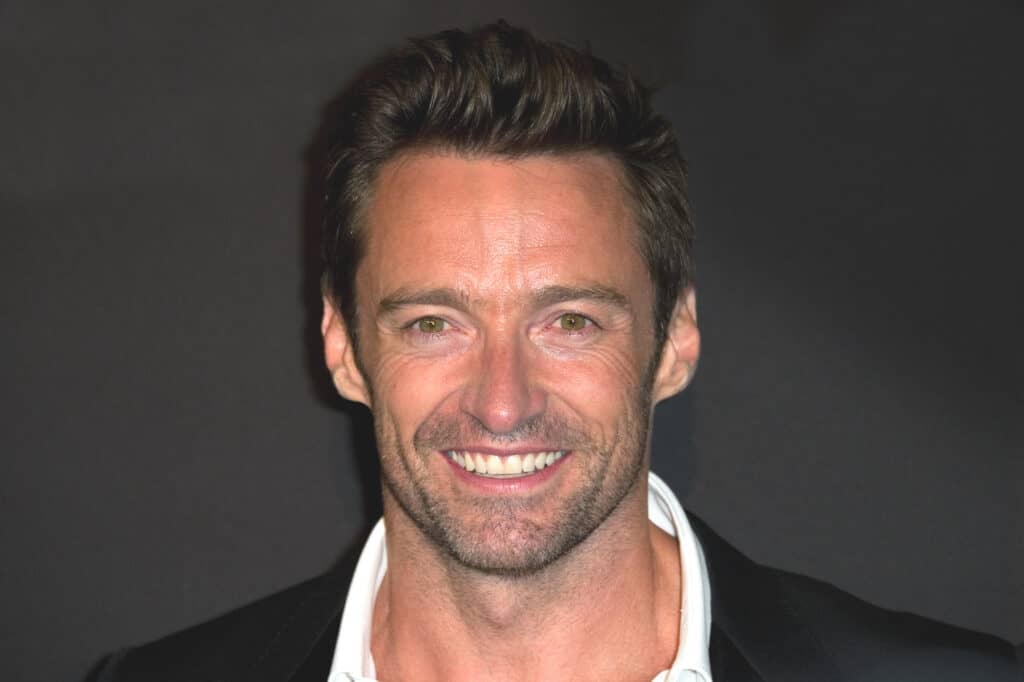 Scroll down to read more about how much Hugh Jackman has made for each of his X-Men films and how much he has made for other movies.
Hugh Jackman's Payday as Wolverine
For the very first box office movie installment in the X-Men franchise, Hugh Jackman was slotted to play Wolverine.
If you're unfamiliar with the character of Wolverine, he is a Canadian character with a sour personality and is a bit of a loner. He ages at an impossibly slow rate, he can heal from any wound, and he has claws that extend from his knuckles.
Jackman's portrayal of the lone wolf character was the standout performance of the film and he only made $500,000 for the role. In an interview with The Daily Mail in 2019, Jackman even revealed that he was almost fired from the film.
Good thing he wasn't because his character ended up being the center of three Wolverine standalone films. He also reprised the role as Wolverine in three of the 2010s films starring Jennifer Lawrence, James McAvoy, and Michael Fassbender.
Now we know how much he made for X-Men (2000), but what about the rest of the films?
Well, he raked in a paycheck of $1 million for X2: X-Men United (2003) and a paycheck of $5 million for X-Men: The Last Stand (2005). He starred alongside massive stars Patrick Stewart and Ian McKellen in these films so it would make sense that he wasn't raking in as much money.
However, Hugh Jackman started raking in the big bucks when Wolverine got his own standalone film, X-Men Origins: Wolverine (2009), where he was paid a whopping $20 million for the role. That was also when he and Ryan Reynolds first met and sparked a friendly rivalry.
You can watch Jackman as Wolverine and Reynolds as Deadpool in action together in the below video clip from X-Men Origins: Wolverine.
Jackman had a cameo appearance in the next X-Men film to hit theatres. He agreed to the cameo in X-Men: First Class if Fox made a donation to his kids' school and he got to be the only character to curse in the entire film.
The second Wolverine standalone, The Wolverine (2013), saw Jackman making another $20 million. X-Men: Days of Future Past (2014) had Wolverine as one of the pivotal main characters and Jackman was paid $7 million for the film.
While he once again had a cameo in X-Men: Apocalypse (2016), his compensation for this film is unknown. Finally, he last played Wolverine in the third Wolverine standalone, Logan (2017).
Hugh Jackman's salary for Logan is unknown but he did take a pay cut so that the film could be Rated R. This followed the footsteps of his good friend Ryan Reynolds who made the same decision for the Deadpool movies.
Hugh Jackman's Other Paychecks
While the X-Men franchise has clearly been good to Jackman, it has also helped to boost his worth for other films. He has ranked at the same paygrade as actors like Brad Pitt and George Clooney.
According to Celebrity Net Worth, Jackman's salary has been pretty big for other films. The star made $10 million for his role in the film Australia (2008) and $9 million for Real Steel (2011).
He's also raked in a substantial amount of $5 million for playing Jean Valjean in Les Misérables (2012) and $2 million for the leading role as Gabriel Van Helsing in Van Helsing (2004).
While Hugh Jackman has had a lot more roles, you'll be hard-pressed to actually find out what his salary was for some of those films. His salary for the massive 2017 hit The Greatest Showman has never been confirmed but is rumored to be $10 million.
Whatever he was paid for the film, it ended up being a huge success at the box office making over $430 million worldwide. Having Hugh Jackman on the cast of any film has proven to be worth the money.