Since becoming a cinema superstar in the 1970s, John Travolta's screen career has had a number of ups and downs. How much money has Travolta made during his time as an actor?
At his peak in the 1990s, John Travolta was paid as much as $20 million per movie. His breakout role, "Saturday Night Fever", was part of a three movie contract that was worth $1 million, considered expensive for an actor who was a relative unknown at the time. He was paid just $140,000 for his role in "Pulp Fiction".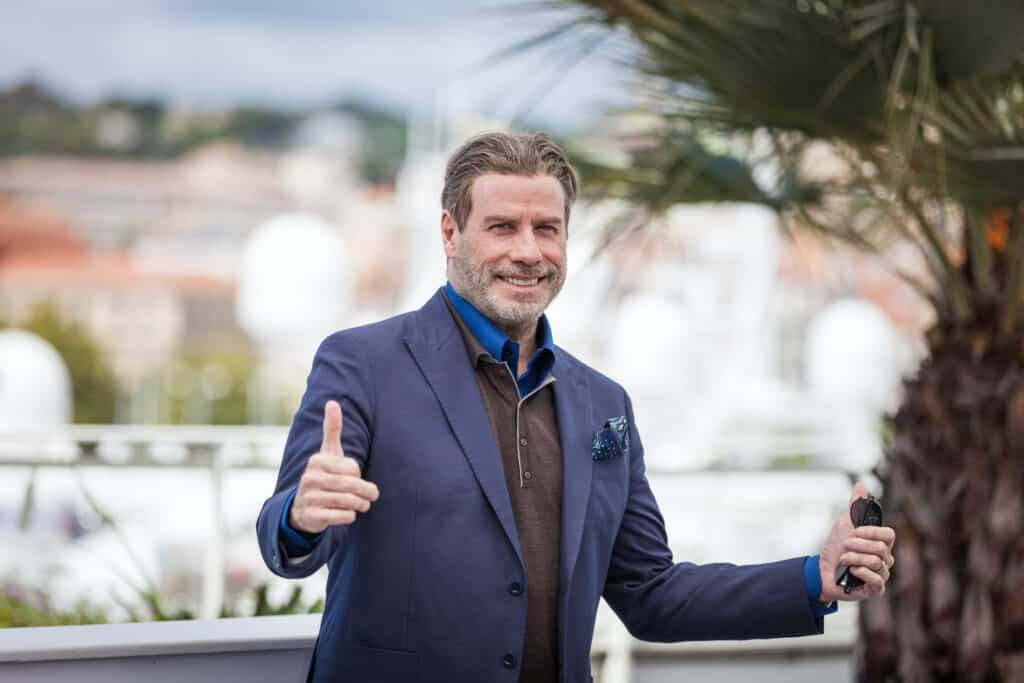 For more on John Travolta's screen career and some of his salaries during that time, read on.
John Travolta
John Joseph Travolta was born in Englewood, New Jersey on February 18, 1954. His father, Sam Travolta, was a tire salesman while his mother, Helen Burke, was an actress and singer.
Travolta was the youngest of six children and his five siblings all became actors, inspired by their mother. Travolta attended Dwight Morrow High School in Englewood but dropped out in 1971, when he was 17, to pursue his acting ambitions.
He moved to New York City and landed his first role in the touring "Grease" stage production before moving again, this time to Los Angeles, in the hope of starting his screen career.
After some work as an extra, Travolta's profile grew when he played Billy Nolan in "Carrie" in 1976. He also starred as Vinnie Barbarino in the sitcom "Welcome Back, Kotter", which made him a household name.
Travolta released a song, "Let Her In", which reached Number 10 on the Billboard Hot 100 singles charts. Over the following couple of years, he starred in two of his most iconic roles.
Early Success
He starred in "Saturday Night Fever" as Tony Manero in 1977, a period defining film that earned him an Academy Award nomination for Best Actor. At just 24, Travolta was one of the youngest nominees in the history of the award.
For the film, Travolta had been signed to a three-movie contract for $1 million dollars, earning a lot of negative buzz in Hollywood due to his status as a relative unknown outside on the big screen.
He followed this a year later by playing Danny Zuko in the screen version of "Grease", a musical that he was very familiar with due to his time in theater. The film was a huge success and established Travolta as one of Hollywood's brightest young stars.
After "Urban Cowboy", another hit film that made the most of Travolta's acting and musical talents, Travolta's career suffered a major downturn in the 1980s.
He starred in "Two of a King" and "Perfect", both of which were box office failures. "Staying Alive", the sequel to "Saturday Night Fever", performed well at the box office but was poorly received critically.
Travolta famously declined a number of roles in films that became highly successful, including "American Gigolo" and "An Officer and a Gentleman". He appeared in "Look Who's Talking", a box office success, but his career truly revived a few years later.
Resurgence
He worked with rapidly rising director Quentin Tarantino on his 1993 film "Pulp Fiction", starring as Vincent Vega. Reportedly, the main cast members each earned $20,000 per week, with Travolta working seven weeks for a total of $140,000.
The role earned him another Academy Award nomination and Travolta received numerous film offers, becoming one of Hollywood's leading men in the 1990s.
In 1996, Travolta was reportedly set to star in Roman Polanski's "The Double", with his agent negotiating a $17 million salary. Creative differences between star and director led to Travolta quitting the production and leaving his salary on the table.
After a string of successful films, Travolta co-produced and starred in "Battlefield Earth". Travolta, a scientologist since the 1980s, had long wanted to make the film after Scientology founder L. Ron Hubbard wrote to him in 1982, asking him to help make a film adaptation.
Travolta was reportedly paid $10 million, half his usual salary at the time, with a further $15 million if the film grossed more than $55 million. The film was a critical and commercial bomb, with Travolta winning two Razzie Awards, so that bonus went unclaimed.
He continued acting throughout the 2000s but his career slowed again in the 2010s. Travolta's net worth is believed to be in the region of $250 million, thanks to his decades as a successful star and successful investments.