Hypothetically, if you were thinking about writing and producing your own movie, and you wanted Johnny Depp to star in the main role, how much of your budget are you going to have to put aside for his presence? While it varies from movie to movie, how much does he cost?
Johnny Depp makes around $20 million as a starting cost for his role in modern movies. Even back in 1990, for his star performance as Edwards Scissorhands, which was near the start of his career, he was still banking around $3 million for the role.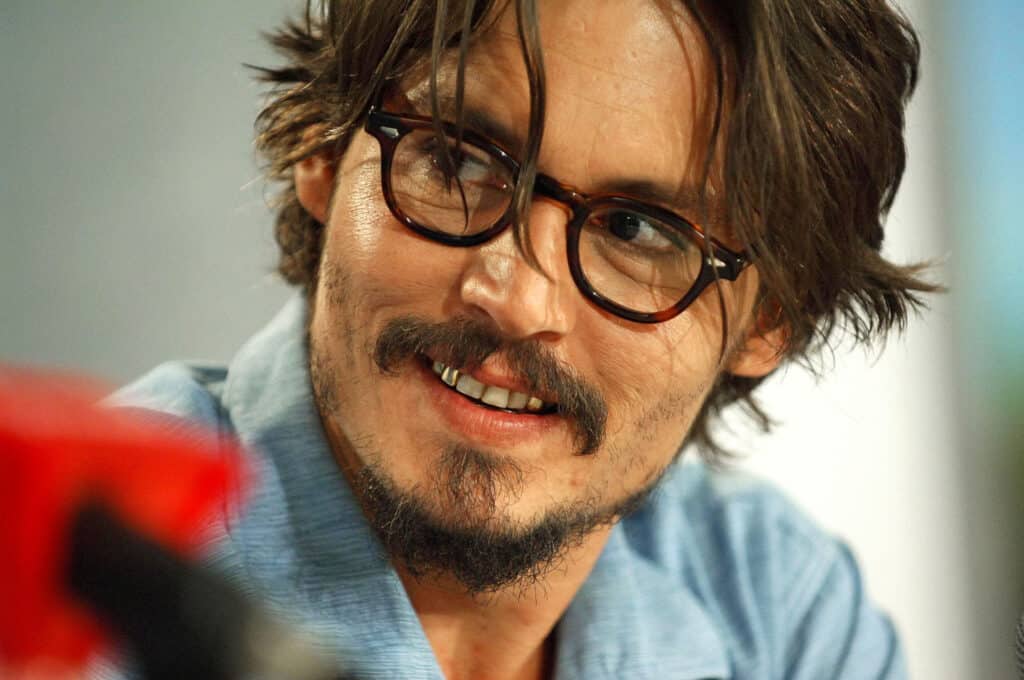 Today, we're going to dive into some of the biggest paychecks Johnny has ever received for his onscreen performances and how much a world-class actor like him can make.
Johnny Depp's Most Lucrative Roles
Below, we're going to explore some of the best, most highest-paid roles and jobs Johnny has ever taken. Can you guess some of them? Have you seen them all? Of course, Pirates of the Caribbean is going to be there, so don't even think about going for such a cheap guess!
We've already spoken about Edward Scissorhands. $3 million for a 1990 film (which was a huge amount of money back there), and he only said 185 words through the entire movie. Still, despite not being a fantastic box-office hit, the movie is a cult classic and definitely helped Johnny to become as famous as he is today.
So, what else?
Well, back in 2011, Johnny starred in the Rum Diary, a Hunter S. Thompson classic novel, with his now ex-partner Amber Heard. Of course, Johnny plays the lead role, and while the movie was less popular than the producers had intended, Depp still pocketed around $15 million. Geez.
But still, these are short change as to what is to come.
While we can't talk about Johnny Depp without talking about Pirates of the Caribbean, for which he banked around $55 million for his appearance in On Stranger's Tides ALONE (he made hundreds of millions of dollars throughout the entire franchise), this still isn't his most profitable role.
Any guesses?
No, it's not his appearance as the legendary Sweeney Todd, although that comes a close third place with a paycheck of around $50 million.
It was in fact his role as the Mad Hatter in Alice in Wonderland. Clocking in at a huge $68 million, this is a huge amount of money to go into a movie, especially when you consider the entire budget was a grand total of $200 million.
It's actually crazy to see how many movies Johnny has been in throughout his career. Over 30 productions in total. Here's a highlight reel to see just how many you've seen, and maybe even discover some new favorites.
The Real Cost of Johnny Depp
There's no denying that Depp has had a bit of a narcotics problem throughout his life and has openly spoken about his addictive personality to drugs and alcohol, and being a famous actor doesn't make things any easier. In fact, it probably makes them worse, but we're not here to talk about that.
What we are going to talk about is how much having Johnny on set actually costs because while the pay is millions, the costs of keeping him around are so much more. We're not trying to paint Johnny in a bad light here; it's just what happened on one particular film recording; Pirates of the Caribbean 5.
In December 2020, Johnny got into a bit of trouble with his ex-wife Amber Heard, who sued him for being an abusive husband. Now, this is a whole story in itself, but there's no doubt it would have taken a bit of an emotional and straining toll on Depp, especially with the typical stresses of filming.
A report highlighted that Disney was shooting the movie in Australia, and just to give you an extent of what's going on, Johnny reportedly took eight ecstasy pills on one of his days off. Damn Johnny. It was here when Depp allegedly abused Amber Heard, in which she bit the tip of his finger off.
Depp had to then fly back to the US for surgery, and Disney had to shut down filming, which set them back around $350,000 per day. Filming stopped for two weeks, so that adds up to just under $5 million.
Safe to say, Disney wasn't too happy about this, and it's crazy to think how expensive it all is. However, it just goes to show how much money goes into these productions and how much actors cost both on and behind the big screen.