Since her donning of the sash and crown as the winner of Miss Universe, Olivia Culpo has been a fashion and beauty icon. We've seen Culpo rocking wardrobes from world-renowned fashion designers, and utilizing cream-of-the-crop beauty products, but what's her favorite perfume?
Two of Olivia Culpo's favorite perfumes are California Dream and Acqua di Parma. During a demonstration of her beauty routine, she picks out California Dream from Louis Vuitton.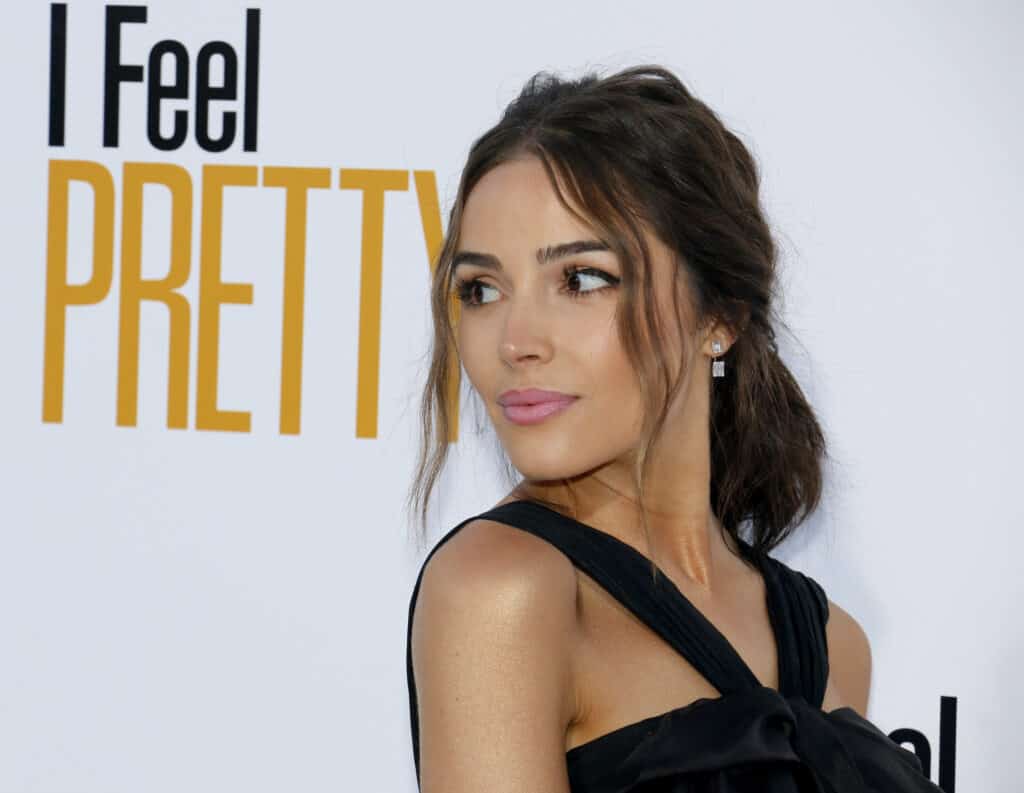 When you've got the kind of push that a fashion and beauty-orientated influencer like Culpo has, your word almost becomes gospel for what the go-to beauty products are. If there's anyone that has the credentials to back up the influence, it's Culpo.
Miss Universe
It might have been all the way back in 2012, but time hasn't been able to get its claws into Culpo, who still looks as radiant as ever since she first won her crown. Of course, your perfume isn't the be-all and end-all when you've got a stage between you and the people judging you, but Culpo has been wading deep into the world of beauty since her early 20s.
It's been nowhere but up for the Rhode Island native since then, as she's partnered with various brands, featured on magazine covers, and grown massive social media numbers on platforms like Instagram.
With all of that in mind, she's really the perfect person to take a couple of beauty tips from – including how to smell your best as well as look your best! So, let's have a look at her olfactory tools of the trade.
Culpo's Preferred Perfumes
Not only do we get to find out what one of Culpo's preferred perfumes is, but we also get to grab a sneak-peak at her daily routine in its entirety. Naturally, she's a consummate professional when it comes to the application of all her products.
She rapidly goes through the entire routine, one that might take someone more experienced double the time, showing off the fact that she doesn't need helpers doting on her to get herself looking glamorous.
Towards the end of the routine, we get to the bit of information we're looking for: What's the first perfume that she instinctively grabs to represent her best smelling self.
It's a Louis Vuitton bottle, titled California Dream. Culpo comments on loving the scent as she delicately sprays a light covering on herself, basking in the mandarin that is courtesy of Master Perfumer Jacques Cavallier Belletrud.
It's clear how important her perfume is to her, as Culpo comments on the fact that in order to look good, you've got to feel good, and for her, a huge part of feeling good is smelling good.
She's probably got a number of perfumes, each to suit a different mood, but it says a lot that she reached for that specific perfume as the recommendation in a video showing off all her make-up tips and tricks.
It's not the only perfume that's managed to get a special nod from Culpo, however. If she wanted to give an extra special Christmas gift in the past then she has opted for a bottle of Acqua di Parma.
The Fashionista
Whether it's perfumes, beauty products, or fashion, as a young influencer who exerts her name as a brand in all of those areas she always has a finger on the pulse of their industries.
Whether it's doing a bit of promotional work on her Instagram page or modeling for a specific brand, she's always keeping busy. Louis Vuitton isn't only her choice for perfume, either, as she has worked multiple times with the fashion and beauty giant to model their clothing lines.
The Culpo Sisters
She's not the only one in her family that uses her stunning beauty to her advantage, either. Her sister Sophia in particular is also an influencer like Olivia and even preaches about similar high-quality beauty products.
Sophia's main area of expertise is skin-care, but she's also adamant about keeping things looking beautiful inside as well as outside, all through employing good eating habits and nutrition.
Whether you're looking to either of the Culpo sisters for tips on perfume, fashion, or nutritional advice, it's clear by giving them one look that they know what they are talking about!