It's no secret that The Rock practices a strict workout regimen to maintain his chiseled physique– but just how strict does the former wrestler turned actor, producer and business mogul need to be?
Dwayne 'The Rock' Johnson only allots for 3-5 hours of sleep per night. He usually goes to sleep at midnight, and wakes up somewhere around 4 am on an average day. He says he maintains this uber-strict sleep schedule because he loves having the house to himself for a couple of hours before the rest of the family, and even pets, rise for the day.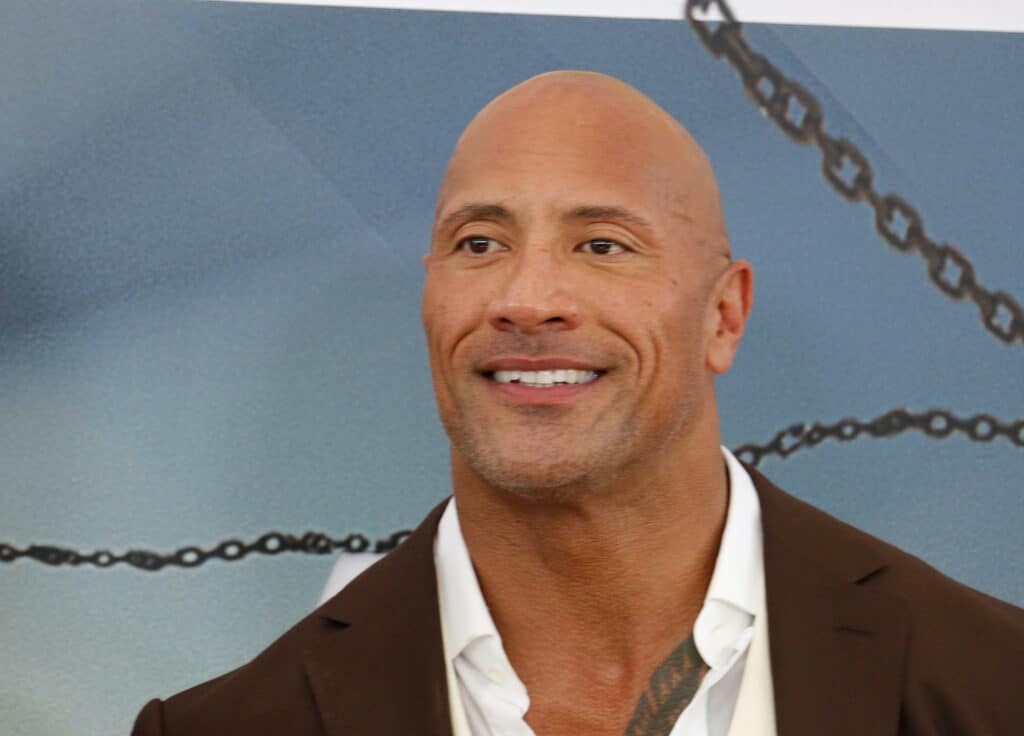 He uses this extra time in the morning to accomplish a number of things before the day's usual distractions bombard him.
Namaste, Dwayne
Though Dwayne Johnson leads a busy life filled with the unpredictable nature of Hollywood, he claims the one part of his day that always stays the same is his rising before the sun.
The exact timing of that isn't always consistent, he admits– but he still manages to wake up before the first morning light, regardless.
He uses this time to accomplish a number of things, including meditation, a morning workout, or even just to map out his plans for the rest of his day.
He refers to his activities during this early morning window as being his 'anchors.' Anchor number one is his mental time, and anchor two is his training time.
With those accomplished, The Rock is able to go about the rest of his day clear-headed. He often achieves a 10 to 14 hour workday on set after his crack-of-dawn routine.
His Non-Stop Workouts
Some sources have claimed that Dwayne 'The Rock' Johnson works out up to 25 times per day.
Indeed, if this is the case, it makes total sense for the star to be sleeping so little. Factoring in 25 workouts in addition to grueling hours on film sets certainly doesn't leave much room for beauty sleep.
While some of his muscle tone is a nature-born asset, Johnson's insane workout routine has greatly amplified what the actor was born with.
Johnson centers his workout plans around the type of role he's playing at the moment. The type of character determines the level of intensity of his workouts.
He always starts out his mornings with a cardio session, usually lasting between 30 and 50 minutes.
He follows up with a hearty breakfast, and then he's off to the gym for his real workouts.
Not surprisingly, Johnson relies– ahem– heavily on weight lifting to maintain his insane muscles.
He focuses on a different group of muscles each day and works out 6 days out of the week on average.
His workout rotation usually changes between legs, back, shoulders, arms and abs, back to legs, and finishes out the week working on his chest.
You Are What You Eat
Also depending on the role he's playing is his diet.
When training to play Hercules, The Rock was believed to have eaten a whopping seven meals per day, eating more than double the standard 2,000 calorie diet.
What's consistent across the board about his meal plans is their protein-focused approach.
When not training for one of his epic manly-man roles, Dwayne takes his diet down to five meals per day.
He usually eats a combination of one or two hearty proteins (like chicken, steak, fish, or eggs) with a grain, a vegetable, and even a fruit juice.
Johnson also eats his fair share of raw egg whites– ick!
Of course, The Rock is only human. He still allows himself the occasional cheat meal here and there.
He regularly posts these mouth-watering dishes on his Instagram.
Sharing His Success with Fans
The Rock has never been shy when it comes to sharing his diet and exercise routines with his fan base.
The star regularly posts videos and food pics to his social media pages, and workout tips to his YouTube channel.
In 2013 and 2014, Johnson attempted to launch two reality TV shows around his lifestyle vision.
The shows, called Hero (2013) and Wake Up Call (2014), featured Dwayne as he helped to personally motivate others to positively transform themselves both mentally and physically.
He even has his own line of workout gear with Under Armour called Project Rock, so his followers can both act and look the part when hitting the gym.
Raising the Bar
While we can't all live like Dwayne 'The Rock' Johnson, his brand of success is something that many of us can look up to.
His diligent routine and goal-oriented lifestyle go to show that drive, commitment and self-love are all essentials on the road to success.