The Rock is known for working out like a junkie and he also looks really young for his age. Since hydration is one of the keys to accessing the fountain of youth, how much could Dwayne Johnson be drinking in a day?
Dwayne 'The Rock' Johnson drinks four gallons of water every single day. Some have criticized this act as being too extreme considering that there is a thing called water poisoning. However, that doesn't usually happen until a person has drunk at least 4.5 gallons. Since The Rock is so active, he needs to stay hydrated.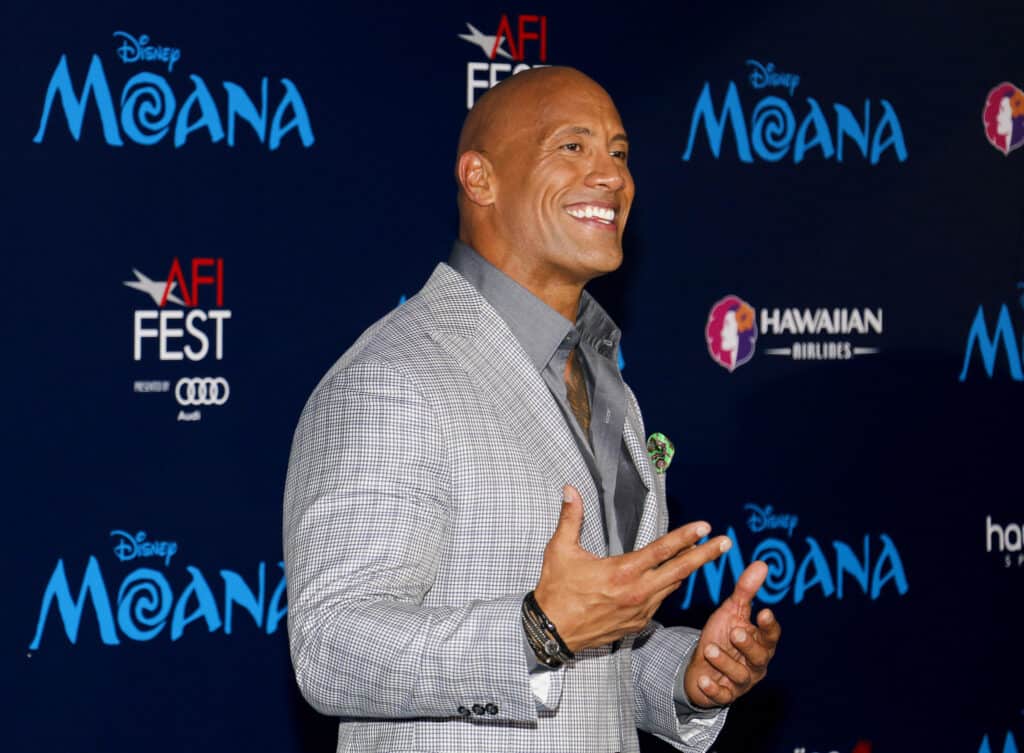 You can read more below about why Dwayne 'The Rock' Johnson can drink so much water and what an average person should be drinking.
Dwayne 'The Rock' Johnson's Water Routine
If The Rock is drinking four gallons of water every day there has to be a pretty good reason why. And of course, there is.
Dwayne Johnson works out hard. The man is a beast and spends at least two hours working out a day five or six days a week.
Looking at just how big he is, it is likely that he actually spends even longer working out. Some have reported that he works out as much as 12 hours a day, but this doesn't seem plausible considering he is an actor.
Either way, being physically active for even two hours of intense working out means that he has to replenish all of the calories her burned and the water he sweat out. This is why he can manage to drink four gallons of water every day.
It is also one of the reasons why he is at a lesser risk of water poisoning when drinking that much water. Another reason why Dwayne Johnson isn't at as much of a risk of water poisoning is because of his size.
The larger a person is and the more active they are the less chance they have of overhydrating because there is just more of them to hydrate. The Hobbs and Shaw star weighs a whopping 260 pounds.
Still, this has led some health experts to question whether or not The Rock should be drinking so much water. Many have stated that the average person should not be drinking anywhere near this amount.
You can't really consider 'The Rock' to be average though.
Watch bodybuilder Greg Doucette criticizing The Rock for saying he drinks four gallons of water a day and the risks that come with drinking that much water in the below YouTube video.
How Much Water Should Average People Drink?
Maybe while you were growing up you remember being told that you should drink eight glasses of water a day. Some doctors would even refer to the eight-by-eight rule, which said people should drink an eight-ounce glass of water eight times a day which is only half a gallon.
In reality, you should be drinking more.
In an article from Healthline, they referred to the numbers given out by The U.S. National Academies of Sciences, Engineering, and Medicine on how much water to drink a day. Those numbers say that each day women should have 11.5 cups (0.71 gallons or 2.7 liters) and men should have 15.5 cups (approximately 1 gallon or 3.7 liters).
They also say that the amount of water consumed should also be determined by the climate you live in, your diet, the temperature outside, how much time you spend inside versus outside, how active you are, and more. It's some of these reasons why Dwayne 'The Rock' Johnson can drink more water.
And, as mentioned above, there is such thing as drinking too much water.
What is Water Poisoning?
When you overhydrate your body, you run the risk of water poisoning. So what exactly is water poisoning?
Water poisoning is when you drink so much water that it dilutes the sodium in your bloodstream. This then leads to a serious condition known as hyponatremia, which can kill you.
However, it is extremely unlikely that this would ever happen to anyone.
Healthline spoke to a nephrologist, a doctor who specializes in kidney health, who said just how much water a person can safely consume. That doctor was Dr. John Maeska.
He said, "A normal person with normal kidneys can drink [roughly] as much as 17 liters of water (34 16-oz. bottles) if taken in slowly without changing their serum sodium."
Since four gallons is equal to 15 liters, we think it's safe to say that Dwayne Johnson probably isn't running the risk of over-hydrating.