Johnny Depp has established himself as a household name thanks to his prolific acting career. His reputation has been established after decades of hard work, but in the 1980's he was still looking for his big break.
Johnny Depp started acting in minor roles and was gaining traction in his career when, in 1990 at 27, he starred in Edward Scissorhands.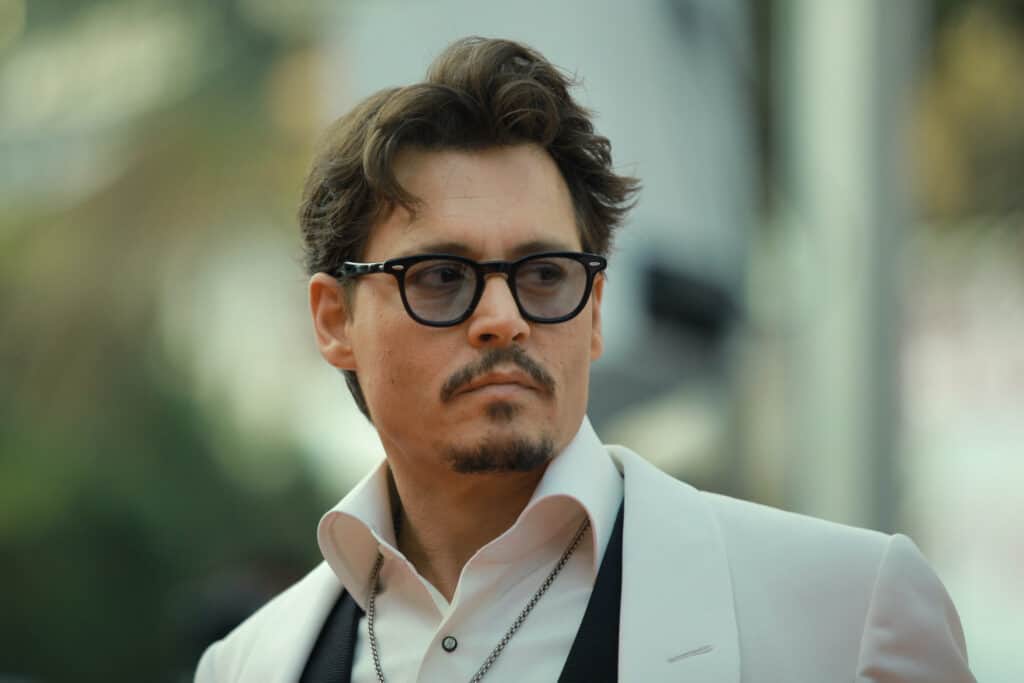 After the success of Edward Scissorhands, Depp went on to make a name for himself as an A-list actor within the industry.
Early Life
Johnny Depp was born in Kentucky, but due to his father's job as a civil engineer he found himself being relocated often as a child, and by the age of 7 his family had settled in Florida.
When he was 16, Depp dropped out of high school in order to pursue a career as a musician. He was part of a band called the Kids, who joined him as he relocated from Florida to Los Angeles with hopes of making it big.
Depp was still struggling to make ends meet as a musician in 1983 when he struck up a friendship with Nicolas Cage. It was through Cage that he was able to secure an audition with film director Wes Craven.
Depp has said it was Cage who advised him to put music aside and pursue acting. "I began acting, and I thought, well, this is an interesting road; maybe I should keep traveling on it. I didn't know what I was doing, so I started to read everything I could about acting – Stanislavsky, Uta Hagen, Michael Chekhov. I started soaking it up."
Depp finally made his film debut in 1984 with a small role in, "A Nightmare on Elm Street."
Building His Career
Depp's big break arrived a few years later in 1987 when he was cast in the TV series, "21 Jump Street."
He starred as a young police officer going undercover in high schools to catch criminals. The show was a hit and he quickly became a teenage heartthrob.
In 1990 he left the show and starred in both Cry-Baby and Edward Scissorhands at the age of 27. Both films earned commercial and cult success, and cemented Depp as a serious actor with range.
The Edward Scissorhands script resonated with him deeply, and he stated that before he was hired, he felt a great pull to the role. "It was now not something I merely wanted to do, but something I had to do. Not for any ambitious, greedy, actory, box-office-draw reason, but because this story had now taken residence in the middle of my heart and refused to be evicted."
He worked with Edward Scissorhands director Tim Burton on several other films in subsequent years, including Sleepy Hollow, Charlie and the Chocolate Factory and Sweeney Todd: The Demon Barber of Fleet Street. Depp also voiced the groom in Burton's animated film Corpse Bride.
Depp worked diligently to establish himself in the film industry. From 1985 to 2006, he was in 32 movies, all of which showcased his vast range as an actor. He has become renowned for his ability to completely immerse himself in his roles and create grand personas.
Franchise Success
In 2003, Depp appeared in the Disney franchise Pirates of the Carribean as Captain Jack Sparrow.
His portrayal of the role earned him his first Academy Award nomination. He continued the partnership and appeared in four more films, earning positive reception with audiences and propelling the movies to be among the highest-grossing of all time.
While his performance was memorable for viewers, Disney executives were initially worried about his portrayal of the character.
As Depp explained in an interview in 2018, "I enjoyed creating those characters up there, being in the trenches and sparring with collaborators, actors, directors… The trouble with working with these big studios is they can get uncomfortable about certain creative decisions you make… My view is if the studio isn't worried then I'm not doing my job properly."
Depp's Lasting Impact
It's unlikely Depp will allow himself to fade into memory. As he explained, "I think, as an actor, if you get to a place where you're satisfied, you're happy with it, then you're dead – it's over."
Given his artistic inclinations, Depp will continue to seek out roles that test his own limits and delight audiences around the world.