With news of a spinoff series focused on Jon Snow being in the works, fans of Game of Thrones star Kit Harington are more than excited to see their favorite actor reprise his best-known role. As everyone waits for the latest update on that project, let's take a quick look back into Kit's journey into GoT and beyond.
Kit Harington, known for being Jon Snow in Game of Thrones, was about 23 years old when he first joined the ensemble cast of the HBO series.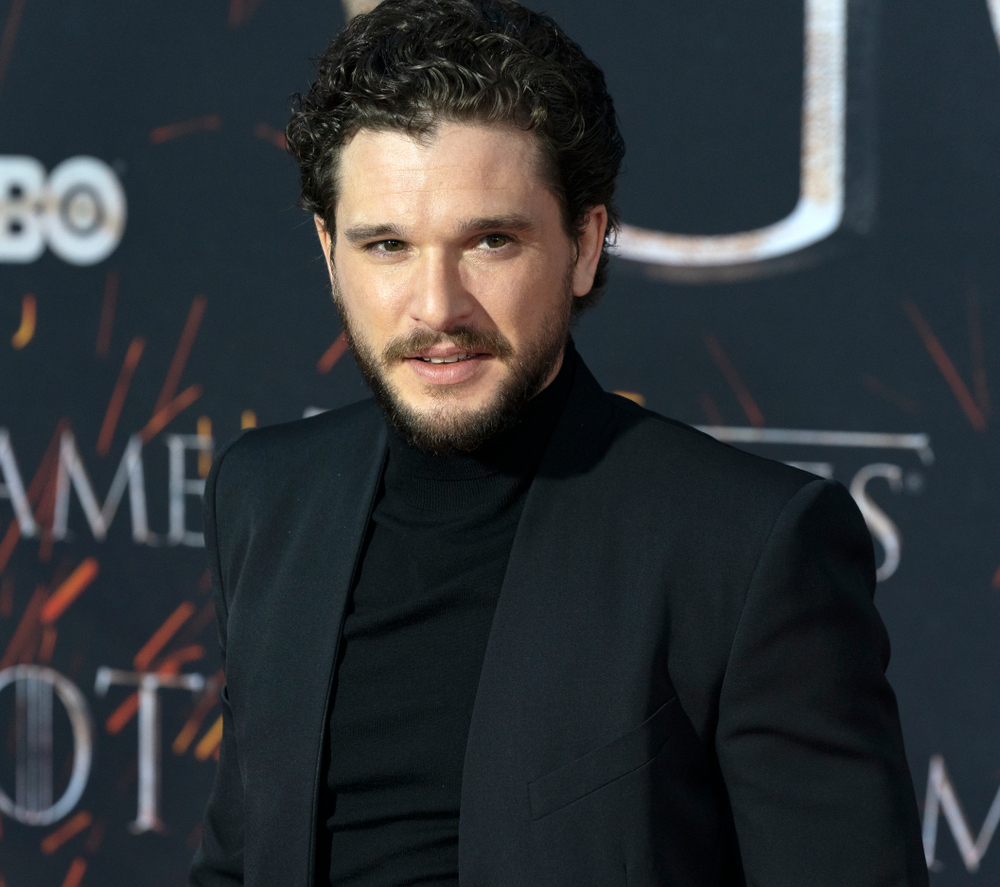 Read on to find out Kit Harington's age (as of 2022), other work in movies and television, plus his estimated net worth.
How old is Kit Harington now?
Born on the 26th of December 1986 in London, England, Kit Harington would be 36 years old in 2022. Having joined the GoT cast in his early twenties and with the series running for nearly ten years, it wouldn't be a stretch to say that Kit spent most of his twenties being Jon Snow.
According to Kit Harington's IMDb bio, he caught an interest in acting when he was a teenager,  after watching Waiting For Godot onstage. From then on, he participated in school productions and then eventually pursued Drama and Theatre Studies while he was a student in Worcester Sixth Form College. Harington graduated from Central School of Speech and Drama in 2008.
What other Kit Harington movies and TV shows are worth watching?
As the world waits for the Jon Snow spinoff series to really happen, new and longtime fans can go and watch some of Kit Harington's other acting work to further appreciate his talent. Here are a few choice titles to start with:
Testament of Youth (2014)
Testament of Youth is a period drama set during World War 1 which tells the love story of Vera Brittain (played by Alicia Vikander) and Roland Leighton (played by Kit Harington). The movie, which is a film adaptation of Vera Brittain's autobiography, was highly rated by film critics upon its release. 
Brimstone (2016)
In 2016's Brimstone, Kit Harington played a supporting role as Samuel, who appears in the third act ("Genesis") of the epic western horror film. The lead cast includes Dakota Fanning (as Liz) and Guy Pearce as The Reverend/Minister. 
Criminal: UK (2020) and Modern Love (2021)
In 2020 and 2021, Harington made a brief return to TV via single-episode appearances in Criminal: UK and Modern Love. In Criminal: UK S2E2, Kit starred as Alex, a businessman accused of rape by an employee. The following year, Kit appeared as Michael in an episode of Modern Love titled "Strangers on a (Dublin) Train." Other stars who have appeared in the series include Anne Hathaway, Tina Fey, Andy Garcia, and Julia Garner.
Henry V (2022)
In 2022, Kit Harington appeared in National Theatre Live's production of Henry V by William Shakespeare. He played the titular character, the inexperienced king of England who launched the kingdom to war with France.
What is Kit Harington's net worth?
According to Celebrity Net Worth's report, Kit Harington is estimated to be worth $14 million as of 2022. This amount is made up mostly from his earnings playing Jon Snow in Game of Thrones. Is he the richest member of the GoT ensemble cast? No, but he's in the top 4 spot, based on a ranking published by South China Morning Post (SCMP).
The list, which ranked the top 10 richest GoT cast members, was published in August 2022 along with the launch announcement of spinoff series House of the Dragon. Sophie Turner, who played Sansa Stark in the series, took the #7 spot with an $8 million net worth. Emilia Clarke, known as Daenerys Targaryen, is the second-richest with $20 million.
The top spot was occupied by Jason Momoa and Peter Dinklage – as Khal Drogo and Tyrion Lannister, respectively – who are worth around $25 million each.