British actor Kit Harington won many hearts around the world when he played Jon Snow in the widely-successful HBO series Game of Thrones. Die-hard fans of the show probably know all about Kit (and other Game of Thrones cast members), but still many wonder if the actor is single or not. Let's find out.
Kit Harington is married. He has been out of the market since 2018 when he tied the knot with his wife, Rose Leslie.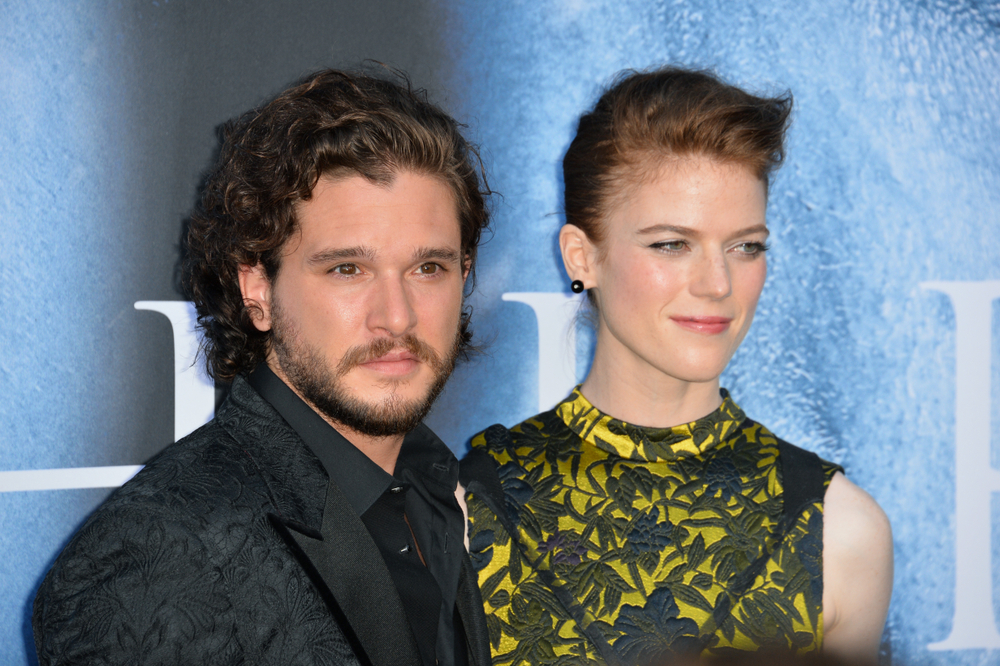 Read on to know about Rose Leslie and Kit Harington's relationship timeline.
Who is Kit Harington's wife?
Kit Harington's wife is Scottish actress Rose Leslie, who was also part of HBO's Game of Thrones as Ygritte. She appeared in the series for a total of 17 episodes between 2012 and 2014. Before landing her GoT role, Rose had already done some acting on movies and TV shows like Downton Abbey (as Gwen Dawson).
Rose Leslie was born in Aberdeen, Scotland, UK on February 9, 1987. She already had a knack for acting and performing as a young girl studying at Millfield in England. Rose went on to pursue the craft by joining the London Academy of Music and Dramatic Art (LAMDA) where she earned her bachelor's degree in 2008.
How did Kit Harington and Rose Leslie meet?
According to People, Kit and Rose had already known each other before becoming Game of Thrones co-stars in 2011. In 2014, Rose revealed this and alluded that she had already worked opposite Kit beforehand, but did not specify when:
"We had known each other before we started working together on Game of Thrones. It was always such a privilege to be working opposite him and such a blessing that we get on in real life because it made our characters more believable."
By November 2011, the couple fell in love as they were filming Season 2 of the series. Because they were portraying on-screen lovers, it doesn't come as a surprise for their fictional romance to seep into real life. Rumors of their off-screen romance swirled around the following year, but the couple kept things on the down low until four years later.
Perhaps like any normal couple, Kit and Rose did face some relationship ups and downs over the following years with speculations of a breakup in 2013. Since they never admitted to the relationship publicly, there was no breakup to announce as well. Fortunately, they were able to reconcile not long after, and by 2016 they made their public debut appearance as a couple.
Their love story may have taken some twists and turns, but things eventually led to marriage. Rose Leslie and Kit Harington's wedding ceremony was held on 23 June 2018 in Kirkton of Rayne church in Scotland, and was followed by a reception at a castle owned by the bride's family. Game of Thrones stars who attended the celebrations were Emilia Clarke, Peter Dinklage, and Sophie Turner.
Do Kit Harington and Rose Leslie have kids?
The co-stars-turned-couple have one child together, a son, as of 2022. In February 2021, Kit and Rose announced the arrival of their baby boy, whose name they did not reveal for privacy reasons.
Mom Rose, though, did gush about the joys of having a baby during her press interviews in 2022 while promoting her new series, HBO's The Time Traveler's Wife.