The "King of Pop" Michael Jackson was one of the most significant music icons in history. How rich was Jackson when he died?
Michael Jackson was worth an estimated $236 million when he died, though he was more than $400 million in debt. His assets were worth far more, with the IRS valuing his estate at $1.3 billion after his death. The $434 million valuation of his likeness was contested by his estate, who believed it was a way of enforcing excessive estate tax.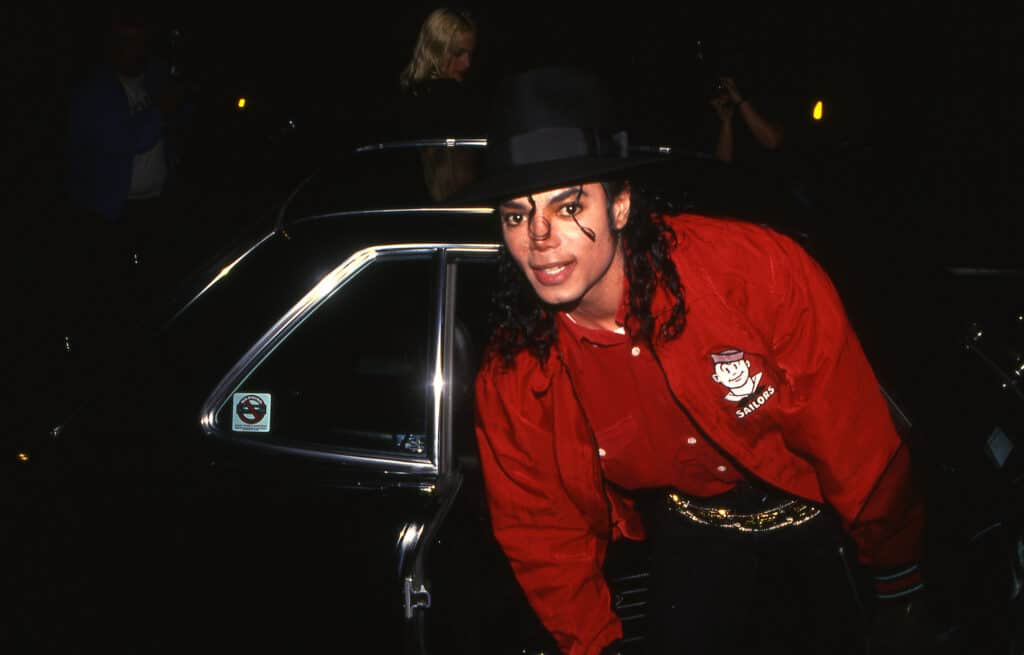 For more on Michael Jackson's wealth during his life and how much his estate is worth, read on.
Net Worth
Despite being one of the best selling musical artists of all time, Michael Jackson's finances were far from stable during his life. He made an enormous amount of money throughout the course of his career, selling hundreds of millions of records.
It's estimated that Jackson made about $2 billion throughout the course of his life. Forbes named him the highest-paid entertainer in the world twice during his lifetime.
Although Jackson had the capacity to make an enormous amount of money, it was matched by his ability to spend it. He spent $19.5 million to purchase the 2,800-acre ranch that would become "Neverland" and much more on transforming it into his dream home.
The ranch allegedly cost about $10 million per year to maintain, with a staff of 160. As a small example of Jackson's willingness to spend money, he bought the Best Picture Academy Award won by "Gone With the Wind" for $1.5 million and had it rotating on a pedestal in his lounge.
In 1985, Jackson purchased ATV Music, who had a 4,000 song catalog, for $47.5 million. The collection included the entire Beatles song library.
He would retain ownership of the catalog until his death in 2009. Sony later purchased the catalog for $750 million in 2016.
Jackson's hugely lucrative music career and a constant stream of royalty payments should have been enough to provide a comfortable living even with his lavish lifestyle. His true financial issues came when Jackson took out a number of loans in order to enable his most excessive spending habits.
Alvin Malnik, one of Jackson's financial advisors to whom he seemingly paid little notice, discussed the pop icon's spending in a 2006 interview. Malnik said he felt that Jackson had no real sense of fiscal responsibility or a logical understanding of money.
Jackson, even after loaning money, would spend millions on chartering private planes, buying paintings and antiques. It seems he had little grasp on the reality of the situation and his detachment from the true nature of things was a recurring issue throughout his life.
Jackson Estate
As Michael Jackson died in 2009 while in significant debt, the value of his estate is subject to much debate. He allegedly owed more than $400 million at the time of his death and his net worth was said to be $236 million, meaning he owed an impossible amount to repay.
However, the sale of his share of ATV Music to Sony for $750 million would indicate that this wasn't entirely accurate. Jackson had an enormous amount of wealth tied up his assets, whether or not he was willing to part with them.
The IRS valued the estate at $1.3 billion and said his likeness was worth $434 million. His estate took issue with those numbers, saying that it was far more than any other iconic celebrity and that the IRS was simply trying to enforce an exorbitant inheritance tax.
Despite his passing and the numerous controversies that have continued to surround Jackson after his death, he remains one of pop's greatest icons. Forbes named him the highest-earning dead celebrity in eight years out of nine in the 2010s, making about $400 million per year.