From The Jackson 5, all the way to being the undisputed 'King of Pop', Michael Jackson underwent multiple transformations musically and stylistically on his way to the pop throne. Before the fame and stardom that would come to define the entirety of his life, where did Michael Jackson go to school?
Michael Jackson did not attend high school, other than a short attendance at Montclair Prep during 9th and 10th grade. Most of Jackson's education as a child came from being homeschooled by private tutors.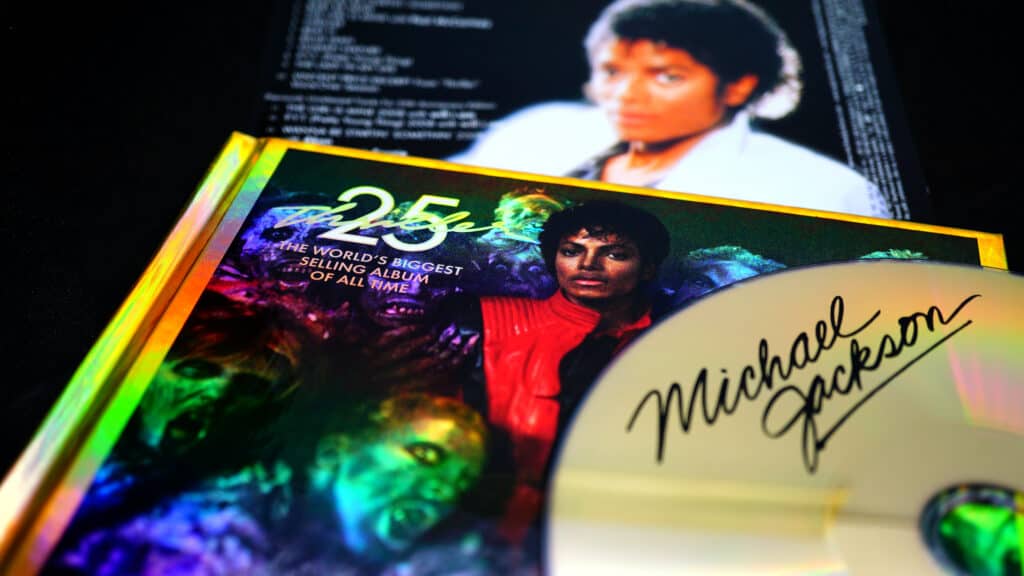 The unconventional nature of Jackson's education was due to the fact that he was already singing and performing with The Jackson 5, long before he was ever of the age to enter high school. Due to this fame, he never attended or graduated from high school, other than one short-lived attendance, and was instead taught by private tutors.
Too Cool for School
Already steeped in the beginnings of a soon to be unimaginable fame at age 5, it seems that having a normal childhood was never in the cards for Jackson. That lack of normality was imaginably hard enough just due to the fame that the group had begun to accrue.
One of the staples of childhood that we all have fond, and some probably not-so-fond memories of, is high school. Unfortunately for Jackson, the unprecedented fame he had acquired resulted in him being mobbed by fans, making attending school impossible.
In lieu of traditional schooling, Jackson instead received instruction from private tutors, an arrangement that would allow him to receive an education from home and avoid the unnecessary stress and attention that his fame brought him.
A Lonely Childhood
Although it helped to isolate him from the negative effects of fame, being homeschooled and famous also brought with it some severe consequences. Chief amongst those issues was the loneliness, as Jackson was essentially isolated from other children, existing in a bubble with his siblings and those he interacted with whilst performing with The Jackson 5.
The isolation and subsequent feelings of loneliness were touched on by Jackson multiple times during his career, either through comments made during interviews or through the lyrics of his songs.
The root of those feelings appeared to have been his childhood, which had the everyday normal activities and routine a child expects to encounter replaced with rigorous practice sessions for his performances.
Although accounts between Jackson's family members vary on the topic of how they were treated by their father, it's probably safe to say that even without a potentially tumultuous domestic situation that just enduring the rigors of fame was difficult enough.
Even though he lost the majority of his childhood, there was still a glimpse of normalcy for Jackson as he eventually attended a private high school for a few years. The first time that he had been back in a more traditional education environment since elementary.
Attending Montclair Prep
Jackson's closest shot at normal high school life came in the form of attending Montclair Prep, a high school in Van Nuys, California. The school itself came with a reputation, prestige, and tuition fee that was perfect for someone of Jackson's current status.
A private school, Montclair Prep had been the home to other stars and stars-to-be and was secluded and private enough that someone of Jackson's reputation could safely attend without being harassed by fans or media. Examples of other famous attendees of the school are the likes of American singer and icon Cher and one of the Kardashian family, Khloé.
Stories from those who worked at the school, or attended with him, paint a picture of a happy young man enjoying the less disruptive and chaotic kind of life that most of us take for granted. It was a place he could get out of the shadow of Michael Jackson the performer, and be Michael Jackson the child, even if only for a short time.
The photographs of him with his fellow classmates do much to support the idea that he enjoyed his time there, as he can be seen with a beaming smile standing next to his peers. Unfortunately, this life that he longed for was short-lived as he was still performing and practicing regularly, pursued relentlessly by his stardom.