A pioneer in animation and the film industry as a whole, Walt Disney is one of the greatest success stories in American history.
Walt Disney's net worth is estimated to have been about $150 million at the time of his death. Adjusted for inflation, this is about $1.2 billion in 2020. The Walt Disney Company, however, is worth an estimated $130 billion.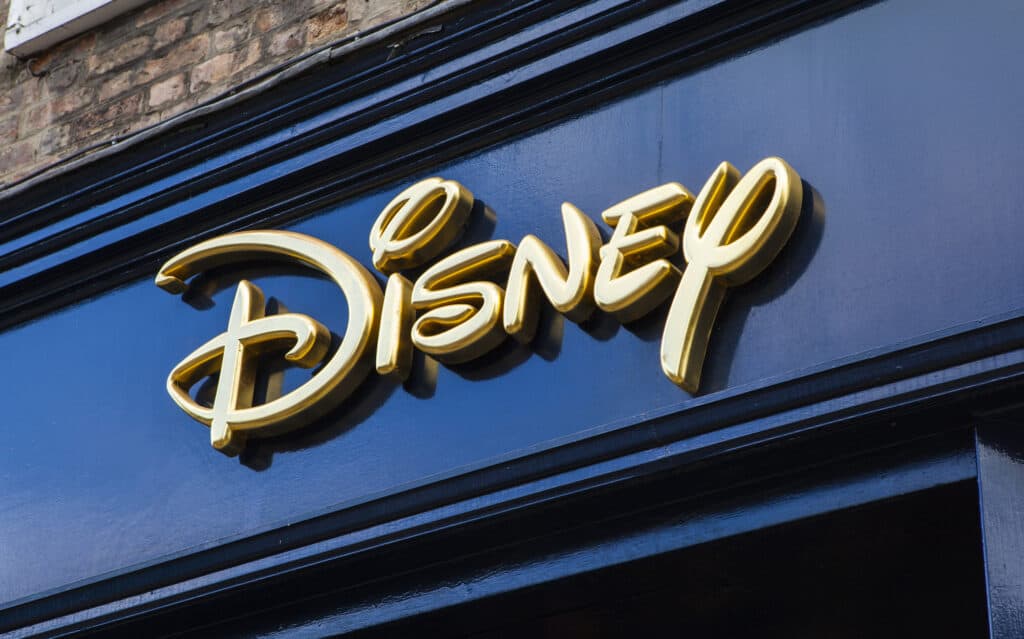 For more on Walt Disney's career and wealth, read on.
Walt Disney
Walter Elias Disney was born in Chicago, Illinois on December 5, 1901. He was the son of Elias Disney, a carpenter, farmer, and builder, and Flora Call, a school teacher. Disney showed an aptitude for art at an early age, drawing and painting.
While Walt was still young, Elias decided to abandon farming and the family moved to Kansas City. Elias purchased a newspaper route and used his sons as paperboys, Walt included.
Walt first studied cartooning through a distance learning course and then attended art classes at the Kansas City Art Insitute.
The family moved back to Chicago in 1917 and Walt transferred to McKinley High School. He studied cartooning in his free time and drew pictures for the school paper, harboring ambitions of becoming a newspaper cartoonist.
During World War I, Disney served in the American Red Cross as an ambulance driver, working in both Germany and France. After the war, he moved back to Kansas City and become a draftsman and inker at art studios.
Early Career
Disney and one of his colleagues, Ub Iwerks, decided to form their own studio in 1922. They bought a movie camera and made short animated commercials to be shown in local cinemas.
One of their first big successes was "Alice in Cartoonland", a series of seven-minute films that combined animation with live-action footage of a young girl. After being misled by a New York distributor, Disney filed for bankruptcy in 1923.
He relocated to California with the goal of becoming a live-action cinematographer but "Alice" became a surprise hit. Walt and his brother Roy decided to give animation a second try and founded a company in Hollywood.
Iwerks joined the new company and they created a new character, Oswald the Lucky Rabbit, the original Disney mascot who would later be supplanted by Mickey Mouse. Mickey made his debut in 1927 and in 1928 the company produced "Steamboat Willie", their first cartoon to utilize sound.
"Steamboat Willie" propelled the company to new heights and the Disney company gained momentum, despite constantly struggling financially due to the time and costs involved with high quality, hand-drawn animation. Ironically, the Great Depression of the 1930s saw Disney begin making money as the studio's films offered some relief from the difficulties of reality.
Wealth & Success
Having made steady progress, Disney took an enormous gamble when he decided to make "Snow White and the Seven Dwarfs", the studio's first feature-length animation. The film could have ruined Disney, who spent everything he had to produce it, but it instead became a huge success.
Disney made steady progress over the following decades, producing some of the most beloved animated and live-action films of all time. His final major project, "Mary Poppins", combined animation and live-action footage just as "Alice in Cartoonland" had, and is widely considered one of the greatest family films in history.
In 1955, Walt Disney opened Disneyland, a vast amusement park near Los Angeles. Walt Disney is estimated to have been worth as much as $150 million at the time of his death in 1966, equivalent to about $1.2 billion today.
The Walt Disney Company is a media juggernaut. With ownership of franchises such as Marvel and Star Wars, the company is worth an estimated $130 billion.
If Disney were still alive, he would likely be one of the richest people in the world.