Walt Disney was an inventive creator of many of the cartoon industry's most beloved characters and built an empire from his work. There is one rumor about him that won't disappear – that he was the illegitimate son of a Spanish family – but is it true?
There is no evidence that Walt Disney was adopted. Snopes, a fact-checking website, thoroughly debunked the rumor that Walt Disney was the child of anyone but Elias and Flora Disney.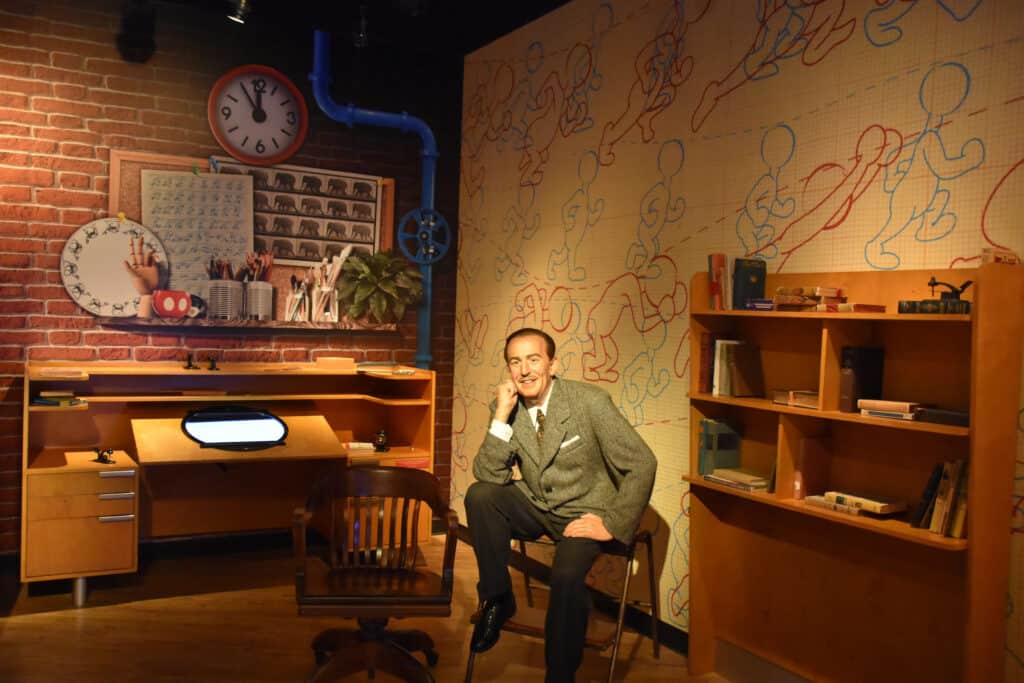 Although this one compelling tale about the legendary artist may not be correct, Walt Disney still lead an incredibly fascinating life. Sometimes, the truth is stranger than fiction.
Debunking the Myth and Disney's Real Early Life
According to some, Walt Disney was the product of an out-of-wedlock love affair in a conservative Spanish town. His birth mother then secretly arranged for an American couple to adopt Walt Disney.
Although the story seems straight out of a Disney film, with the secrecy and the twist ending that his birth mother never learned that her son was the famous Walt Disney until she was on her deathbed, it simply isn't true. Much like a Disney film, it is an exciting fiction.
There are a few inconsistencies in this rumor that prove how false it is.
For one, Walt Disney's parents, Elias and Flora Disney, never visited Spain. Another reason is that it would have been highly unlikely that Flora would have been able to fake a pregnancy for nine months and fool all her friends and family.
Some people may point out that Walt Disney doesn't have a strong paper trail recording his birth, but the less exciting truth is that birth records simply weren't regulated as strongly in the 1900s as they are today.
Although this may just be fiction, Walt Disney's real early life is still incredibly fascinating.
Walt Disney was interested in drawing and art from a young age and often copied cartoons from the newspaper. He began his career by selling drawings to family, friends, and neighbors.
In high school, Disney was the cartoonist for his school's newspaper and went to the Academy of Fine Arts at night.
Walt Disney attempted to enlist in the Army at 16 but was turned away for being too young to enlist. Instead, he applied to join the Red Cross and drove an ambulance.
Early Career and Personal Life
Walt Disney returned from the war and worked as a cartoonist in Kansas City, according to the Walt Disney Archives. It was there that he worked on his groundbreaking method for combining animation and live-action movies.
He later moved to Hollywood to further his silver screen aspirations. Walt Disney began his film company with one of his brothers, Roy Disney.
In 1928, they made animation history with the release of the first Mickey Mouse cartoon that included sound – 'Steamboat Willie.'
Walt Disney never stopped pushing the animation industry to new heights and went to great lengths to incorporate new advancements such as Technicolor into his films. Today, his film studio continues in those footsteps.
For example, the 1991 Disney film 'Beauty and the Beast' was the first Disney animated film to have a 3-D CGI background. You can see a beautiful tribute to the film that the studio posted on its official Instagram page to celebrate the film's anniversary here:
Although Walt Disney has a reputation as a legend of the film and production industry, he kept his private life separate from his public persona. He viewed the public screen personality of 'Walt Disney' as an entity almost separate from himself.
In an interview with The Wall Street Journal, Walt Disney said, "I'm not Walt Disney. I do a lot of things Walt Disney would not do. Walt Disney does not smoke. I smoke. Walt Disney does not drink. I drink."
This makes sense as by many accounts, Walt Disney the man was painfully shy, so it would help him to adopt a different public persona to cope with the spotlight and attention his films garnered.
Notable Achievements
According to TIME Magazine, Walt Disney has the record for the highest number of Academy Awards wins. He has 26 Oscar wins and was nominated 59 times.
A few of Walt Disney's films are also included in the United States National Film Registry because of their cultural significance. One such film is 'Steamboat Willie.'
Although Walt Disney died in 1966, his legacy lives on today. He is widely considered a cultural icon in American society and contributed in many ways to the creation of film and animation history.