The Cuban-born actress has impressed critics and audiences alike for "disappearing" into the role of the late icon in Blonde. Are you wondering how tall Ana de Armas is compared to legendary Hollywood icon Marilyn Monroe? Find out in this post which compares the two stars' heights!
According to her IMDb bio, Ana de Armas stands 5 feet 6¼ inches (1.68 m or 168cm) tall, making her slightly taller than Marilyn Monroe who stood 5 feet 5 ½ inches (1.66 m or 166 cm) tall.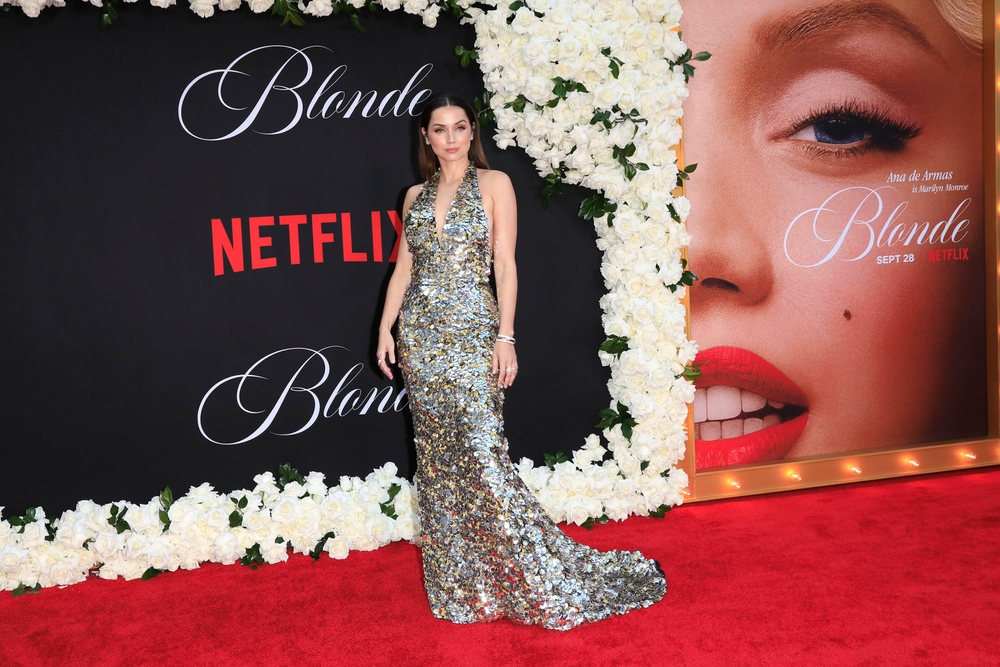 Interestingly, there are more physical differences between the two actresses. Read on to learn about them.
Comparing the two stars' builds
In addition to height, there is also a difference in the stars' builds. Ana de Armas is described as having an athletic build with broad shoulders and long legs, taking a more traditional approach to her figure. On the other hand, Marilyn Monroe was known for her signature hourglass curves, which made her one of the most recognizable actresses of all time.
According to Celeb Health Magazine, Ana de Armas' body measurements are 34-24-35 inches (86.3-61-88.9 cm). Those stats, paired with her above-average height (by United States standards for women), have de Armas generally looking svelte on- and off-screen. She wears a US size six dress (or EU size 38).
Marilyn Monroe, the all-time poster girl for the hourglass figure, had a body measurement of 35.5-23.5-33.25 inches in 1962 when she was 36 years old. With her height only slightly taller than average, it's not hard to see how she would be curvier compared to Ana de Armas. According to The Marilyn Monroe Collection, she wore a US size 4 or 6 dress by current-day standards, while another source (Mental Floss) estimates Marilyn to have worn a US 6 or 8.
Differences beyond build
The two beautiful actresses differ in eye color as well: Ana de Armas has naturally green eyes, while Marilyn Monroe's were hazel. It's believed that Monroe wore brown contact lenses to give her eyes a wider and more attractive appearance. 
Havana-born Ana de Armas' natural hair color is brown, likely because she is of Cuban and Spanish descent. She's worn her natural hair color in most of her movie and TV roles, save for playing Marilyn Monroe in Blonde. On the other hand, Marilyn (born Norma Jeane) wore her hair blonde for most of her career, even though that's not her natural hair color.
It seems that the jury is still out on the latter – many sources claim that Marilyn Monroe was actually a brunette, while others say she may have even been a natural redhead. Several observant commenters on the internet have weighed in on the subject, too, saying her real hair color as an adult might have been auburn (a mix of red and brown).  
Face shape is another physical feature that Ana de Armas and Marilyn Monroe don't share. Based on Pink Mirror's in-depth analyses of both actresses' photos, de Armas' face is mostly square-shaped while Monroe's is more of a heart shape. The earlier has a prominent jawline and a shorter face height, which give her face a stronger character compared to the latter, whose soft jawline and pointy chin exude a more feminine appearance.