Kevin Hart is an American comedian, actor, writer, and producer. Like all celebrities, his hardcore fans and curious followers want to know everything there is to know about the funnyman – with one question, in particular, arising very often. It's a question that people have been asking for years: how tall is Kevin Hart?
Kevin Hart is 5'2" tall. Despite being admittedly insecure about his height, Kevin has learned to embrace his short stature and believes it is part of what makes him who he is. As a result, Kevin's shortness is often a topic brought up in his comedy routines and social media posts.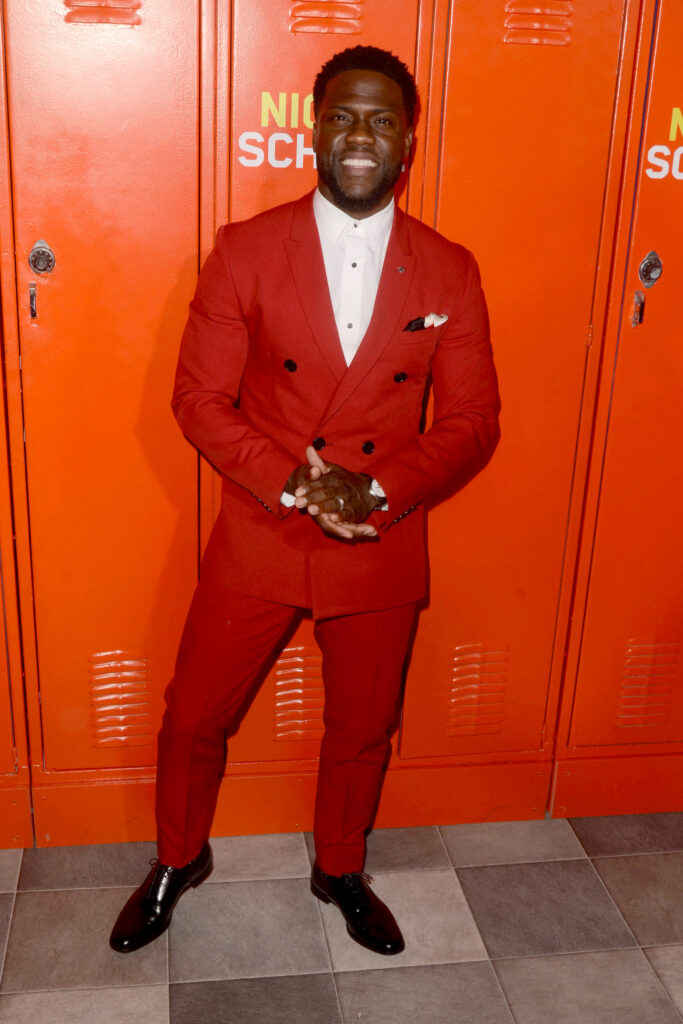 Though he may be short in stature, Kevin Hart's career continues to soar to new heights. Let's find out all there is to know about Kevin Hart's height, explore how he feels about being on the shorter side of the measuring tape, and take a look at which other celebrities join Kevin in the under 5'5" club.
How Tall Is Kevin Hart?
Since he entered the spotlight, Kevin has been plagued with questions about his height. Though there are several theories floating around, according to various sources, and Kevin himself – if his Vanity Fair polygraph interview is to be believed – Kevin measures in at around 5'2" or 157.48cm.
In the 2019 interview, Kevin is asked if he is 5'2" and he responds, "Absolutely not – 5-foot-4. 5-foot-3, 5-foot-3." After some playful back and forth with the interviewer, and after glancing at his polygraph readings, he said "5-foot-2-and-a-half. I'm 5-foot-2. Yeah, 5-foot-2."
Kevin isn't just short by Hollywood's standards, though acting alongside 6'4" Dwayne 'The Rock' Johnson makes it seem so, he's short by American standards. As per Healthline, the average height for men in the United States is 5'9".
If Kevin is 5'2" tall, this makes him almost a full 5 inches shorter than his wife Eniko Parrish and the same height as his ex-wife Torrei Hart.
Does Being Short Bother Kevin Hart?
In case you're wondering whether being short bothers Kevin, wonder no more: it does. But, in true Kevin Hart style, he makes light of his insecurity surrounding his height and manages to turn it into a joke.
In the same Vanity Fair video mentioned above, Kevin is asked if he is insecure about his height, and – after making a funny facial expression – he simply said 'Yes.'
In 2014, Oprah Winfrey asked Kevin how he got so comfortable and confident with his height and he said, "I've always been comfortable man… I'm beyond confident. I'm confident in who I am, the person that I am, I think I'm sexy."
He continued, "I love me. I just don't believe in doing things to manufacture my body to appeal to what I think people might like. This is it. This is what I've been given. This is my playing card."
Over the years, Kevin has made many jokes about his height – usually on Twitter. In 2018, the star tweeted, "Breaking news people… I think I grew a little bit. I just had to add a line on my height wall…This is HUGE! I am a full 5 foot 5 now. From now on when I play basketball I'm going to need to be fed in the post damn it… I'm drop stepping all day!"
Is Kevin Hart The Shortest Celebrity?
Though he's definitely up there – or rather down there – Kevin Hart is not the shortest celebrity. In fact, there are many famous faces who are actually as short as or shorter than the funnyman. So, who joins Kevin on the shortlist?
Most notably, Danny DeVito is significantly shorter than Kevin. Danny measures in at just 4'10". He was diagnosed with Fairbank's disease, or Multiple Epiphyseal Dysplasia (MED), which is a rare genetic disorder that affects the bone structure.
Standing at 4'11" tall, rapper Lil Kim is also shorter than Kevin. Fun fact: Lil Kim is officially the shortest rapper whose name starts with 'Lil' – after her comes Lil Wayne, Lil Uzi Vert, Lil Jon, Lil Bow Wow, and Lil Mama.
Like Kevin, Reese Witherspoon is 5'2". The award-winning actress told Country Living, "When I first came here, all I heard was, 'No, not right – not tall enough, not pretty enough, not smart enough. But I didn't really care about their opinions. I'm stubborn."
Joining Kevin and Reese in the 5'2" club are Zoë Kravitz, Anna Kendrick, Nicki Minaj, and Ariana Grande, who describes herself as "fun-sized."