Kevin Hart had quite the year in 2017, starring in "Jumanji: Welcome to the Jungle" and a comedic voice role in "Captain Underpants: The First Epic Movie." It was also the year rumors broke out that perhaps he had cheated on his wife, Eniko Parrish.
In the videos that surfaced online that year, Kevin Hart was caught cheating on his wife Eniko Parrish with up-and-coming Miami singer Monique Gonzalez.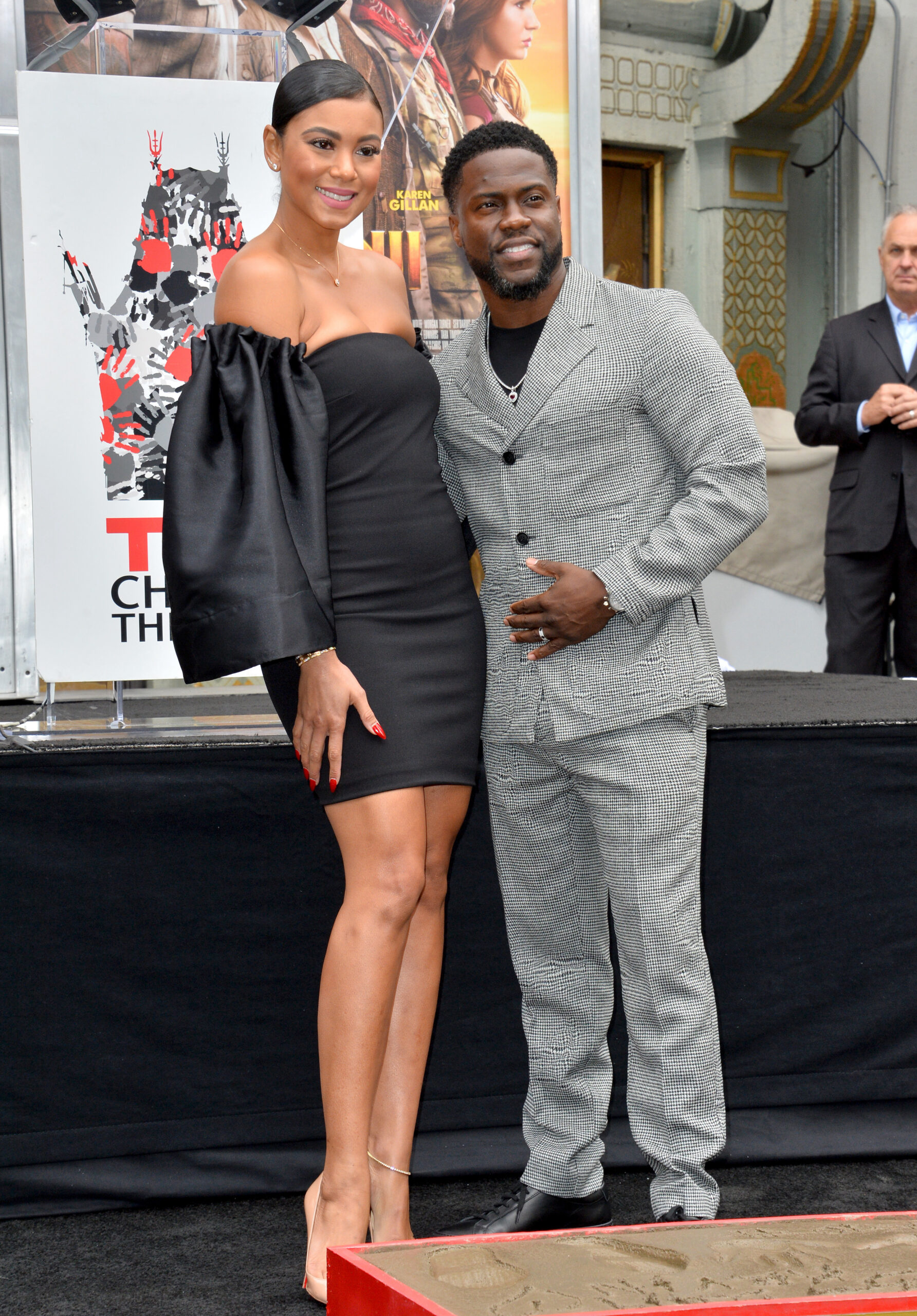 He has since apologized to his wife, kids, and fans. While Kevin remains in the spotlight, consistently adding more movies to his portfolio like "Night School" and "Jumanji: The Next Level," in addition to his six-part Netflix special titled "Kevin Hart: Don't F**k This Up", less is known about the woman he was caught cheating with.
Who Is Monique Gonzalez?
Monique "Momo" Gonzalez is an up-and-coming pop-Latin singer, model, and actress based in Miami, Florida.
She released a children's album under the name MoMo in 2005, titled "Burtu Rotalas" and most recently recorded a song with Pitbull, "El Perdon."
If you want to listen to her official Sound Cloud page, click here.
In April 2017 she attended the Latin Music Billboard Awards.
What Happened?
She was caught on camera for more than 20 minutes inside a Lexus sedan with Hart, at an unusual 5 a.m. in the morning. The "Jumanji" actor even join her in the passenger seat. 
Gonzalez was also wearing a black crop top and yellow pants on July 3rd, seen outside of Hart's luxurious hotel in Miami Beach. She had posted a photo of herself in the same outfit that same day on Instagram, but it has since been deleted.
Eniko found out about the affair through a DM while having breakfast at home, though she didn't know the sender. It was an edited video of Kevin and the other woman.
She has done multiple interviews describing how "publicly humiliated" she felt by him, with all the photographic and video evidence plastered all over social media.
Eniko was about seven or eight months pregnant with their first child when the scandalous news broke.
Despite everything going on, Eniko decided that she had to "maintain a level head," to prevent her from worrying about the baby, Kenzo, too much.
The Extortion Scandal
Rumors broke in July of 2017 that someone had been threatening to release "sexually suggestive" videotapes of Hart with another woman. To keep the videos from surfacing, this person demanded that Hart pay them millions of dollars.
Hart said that he would "rather fess up to [his] mistakes," so that's what he did.
It is not believed that Gonzalez is the extortionist, however Hart's longtime friend Jonathon Todd Jackson was arrested and charged with multiple extortion counts. The felony charges on Jackson were dropped due to lack of evidence on September 27th of that year.
The Aftermath
Kevin and Eniko have been married since 2016, tying the knot in California on August 13th.
They got engaged in August of 2014.
In 2017, he told People that "the friendship that I have with my wife is insane."
He did put up an apology video to Instagram too, which you can watch below.
How did this scandal affect their relationship?
They're actually still going strong.
Eniko is all about second changes and forgiveness, and she thinks that because of this, her husband is a "better man" now.