Kevin Hart is an American stand-up comedian and actor from Philadelphia, Pennsylvania. He started his comedy career by winning stand-up comedy competitions throughout the east coast, and later dabbled in an acting career after moving to Los Angeles. He was named one of the 100 most influential people in the world by Time Magazine in 2015, and since then, Kevin Hart has won a number of awards, as well as was featured in various films and comedy specials.
Kevin Hart is winning at life through his daily routine which includes waking up at 5 am, exercising to make himself energized for the day, setting goals, relaxing, eating good meals, and spending time with friends and family. He has described himself as very systematic and enjoys getting into a routine in all aspects of his life.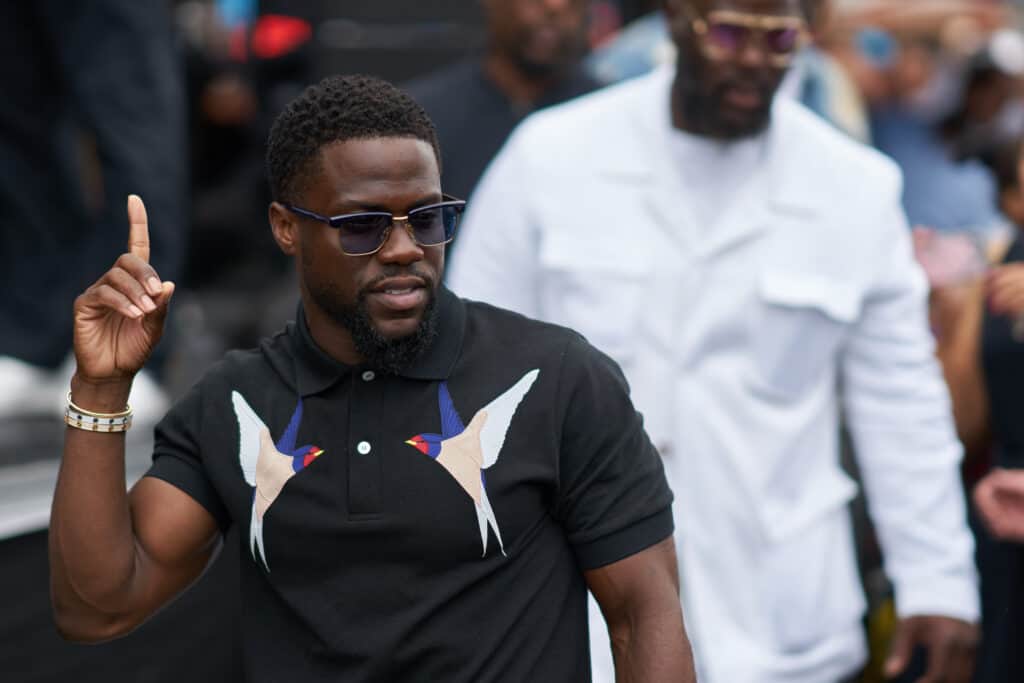 Usually, those who make it in Hollywood are the ones with major artistic, musical, or acting talent, but Kevin Hart made it big time by just being a funny guy. As one of the highest-paid people in Hollywood, Kevin's successes are nothing short of significant.
Kevin Hart's Beginnings As a Comedic Genius
Kevin Hart was raised in Philadelphia, Pennsylvania by a single mother and was the youngest of two boys. His father, Henry Hart, was in and out of jail for problems with cocaine and the law.
Despite a hard childhood, Kevin Hart would make jokes about his living situation and oftentimes resorted to comedy to cope with what was going on at the time. He was obsessed with stand-up as a child, and in recent interviews explained that the first few years of his jokes, "came from a real experience".
Hart moved to New York City after graduating high school, then to Brockton, Massachusetts, but always struggled to find himself and find something he was truly passionate about. He moved back to his hometown after a few years and started working as a shoe salesman.
Hart was back in his hometown when his comedy career first started. He started doing stand-up at small comedy clubs and he had a rough start with no one really thinking he was that funny.
He met Keith Robinson who became his mentor in the comedy world, and he received advice to start using more of his life-experiences in his jokes.
Eventually, Kevin started reaching success in comedy clubs and won several amateur stand-up performances. He then began performing regularly in a number of comedy clubs throughout the country.
His venues included The Boston Comedy Club, Caroline's, Stand-Up NY, The Laugh Factory, and The Comedy Store- some of the biggest comedy clubs to this day.
Kevin Hart performed at the "Montreal Just for Laughs Comedy Festival" which got him the attention of directors of comedy films. He then got started in the film industry, with roles in feature films such as "Paper Soldiers", "Scary Movie 3" and "Along Came Polly".
People really loved Kevin Hart's performances in a variety of comedy films, and as time went on, he was featured in more and more movies. After some time, Hart had an established Hollywood film career.
He had a few television appearances, as well, including hosting the MTV Music Awards in 2012, a role in ABC's "Modern Family", "Workaholics" and even became a host for "Comedy Central Roast" of Justin Bieber in 2015.
Since then, Kevin continues to be a popular name in Hollywood, appears on big screens, and continues to tour around the country to sold-out audiences. He lives in Los Angeles with his family including two of his four children and is currently married to model Eniko Parrish.
Kevin Hart: The Man of Routines
Kevin Hart is a man of routine. He finds that keeping a schedule and completing his daily rituals really does improve his mental health and wellbeing.
Kevin's day begins around 5 am, and includes working out right away. He enjoys getting his day started through physical activity and finds that just getting up is already overcoming the hardest part.
He believes that establishing a routine, especially when it comes to doing something you know you want to do, but struggle getting started with, leads to success. Kevin states that it took time for him to get the willpower for getting up at 5 am to workout, but now he absolutely loves the way it makes him feel.
Once he gets exercising out of the way, he is better able to enjoy other parts of his day, including making healthy, balanced meals, spending time with people he cares about, and getting ready for shows.