By now, most everyone knows that while they come from one tightly-knit family, the Kardashian-Jenner sisters – Kourtney, Kim, Khloe, Kendall, and Kylie – do have differences in character, interests, fashion sense, and…height. So, what is Kourtney Kardashian's height in feet and inches?
The eldest of the Kardashian-Jenner sisters, Kourtney Kardashian (now Barker) stands 5 feet tall (1.5 m or 152.4 cm). She has always been open about her actual height, and even joked at one point that she grew an inch taller.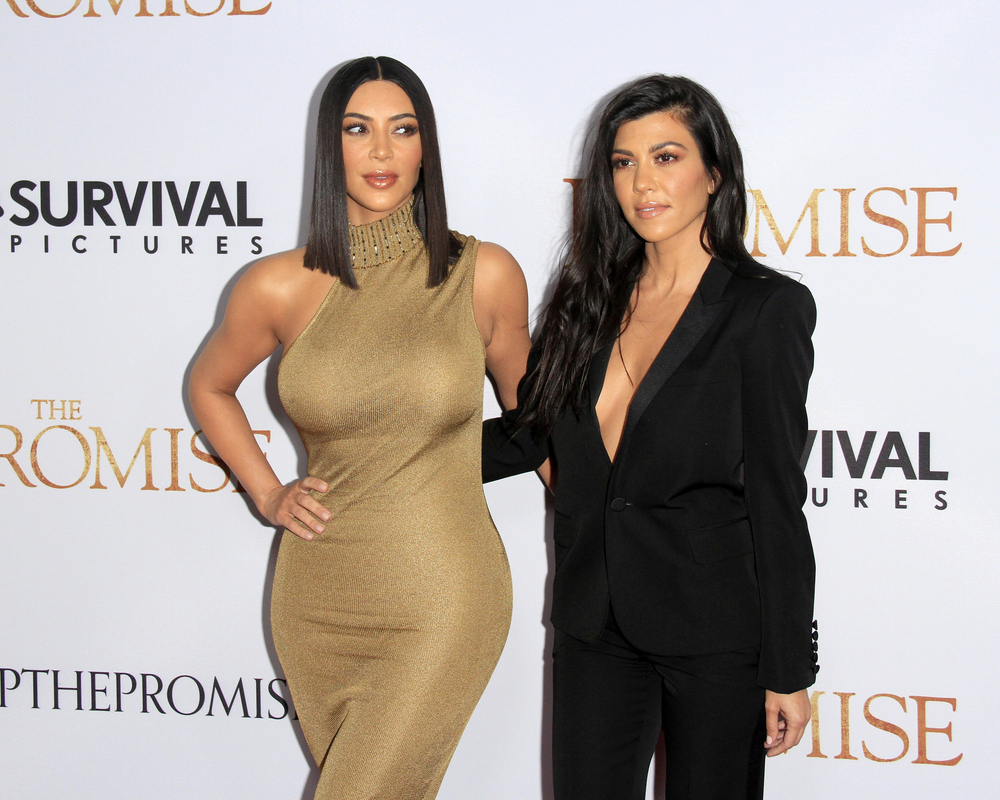 Looks like for Kourtney, being "big sister" to everyone doesn't literally stand true. The label seems more appropriate for Kendall Jenner and Khloe Kardashian, who are both 5'10".
How old is Kourtney Kardashian now?
The eldest child of Robert Kardashian Sr. and Kris Jenner was born on April 18, 1979 in Los Angeles, California, USA. Kourtney Kardashian's age as of 2022 would be 43 years old. In 2019, Kourtney celebrated her 40th birthday with a big party graced by family, friends, and her two exes: Scott Disick and Younes Bendjima.
As for her 43rd birthday celebration in 2022, Kourtney spent the day with her blended family at Disneyland in California. Travis Barker, who was still her fiance at the time, came along with his own kids. Kourtney's kids with ex Scott Disick were in the celebrations as well.
Although she was the first one to have children of her own, Kourtney wasn't the first to get married among her siblings. It was actually Kim Kardashian, who eloped with ex Damon Thomas when she was 19 years old. They got married in Las Vegas but eventually filed for divorce in 2003.
What is Kourtney Kardashian's zodiac sign?
Kourtney Kardashian is an Aries. The traits most associated with this sun sign are: competitiveness and being headstrong. Aries people are said to be ambitious and highly energetic. Other famous Aries celebrities include Mariah Carey, Reese Witherspoon, Elton John, Diana Ross, and Lady Gaga.  
Where does Kourtney Kardashian live?
Since they started dating, newlyweds Kourtney Kardashian and Blink-182 drummer Travis Barker were always seen all up on each other even in public. Many liked the sight of the two lovebirds giving each other lots of affection, while others found their PDA to be a bit too much. Knowing this, it comes now as a surprise that they don't actually live together and it's by choice. 
According to the Poosh founder herself, they are still in the process of figuring out the right way to blend their two families together. For now, they're doing regular Sunday dinners at home. Not a problem since Kourtney's and Travis' house are just in the same neighborhood.
Kourtney Kardashian lives in Calabasas, California, in a mansion that features a huge backyard and a swimming pool. The property is reportedly worth $8.5 million. As for a Kardashian-Barker home, there just might be one in the near future. The couple was reported to have bought a $14.5 million beach house located in Santa Barbara in October 2022. The house in question, which is located in a beach city called Carpenteria, was owned by former late night TV host Conan O'Brien.