Kourtney Kardashian is a well-known beauty and fitness endorser. She follows a strict, gluten-free dietary regimen that eschews milk and other dairy products.
Although parts of Kourtney Kardashian's diet closely resemble a vegan diet, she frequently resorts to fish as a staple source of protein. Her diet plan also includes eggs, honey, and chicken meat, all of which do not belong in vegan cuisine.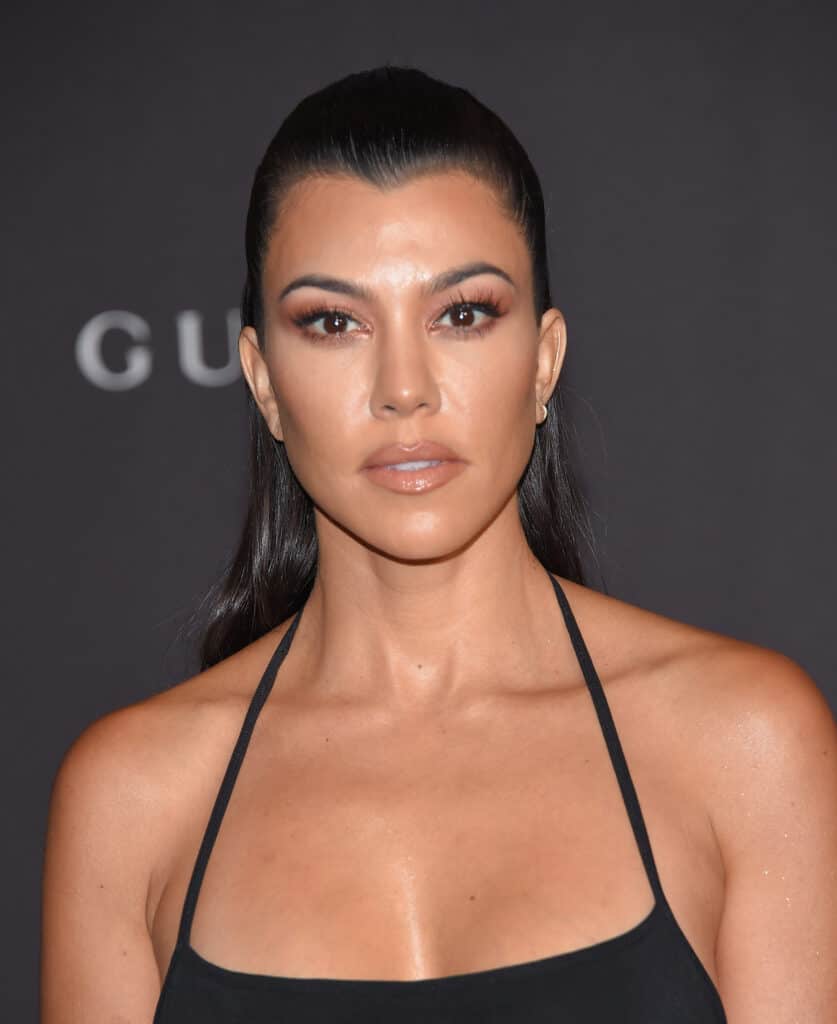 In her health and wellness website, Poosh, Kourtney Kardashian promotes the keto diet as a means of living a healthier lifestyle. This diet slightly resembles most vegan diet plans, using vegetables and fruits for most of her nutritional needs.
However, most of her diet's resemblance to the vegan diet ends there.
Her Signature Salad
As part of her fitness strategy, Kourtney Kardashian avoids as many calories as she can afford to maintain her weight. Since 2016, she has been eating a signature salad recipe daily, which includes boiled eggs and mozzarella cheese.
People who practice veganism do not eat eggs and cheese despite technically not being "meat" products. In contrast to vegetarianism, veganism is strict when it comes to any kind of animal produce.
The former allows some products to enter into the diet in ovo-lacto vegetarianism, while veganism only allows plant-based ingredients in it. This is because a core component of vegan culture is to avoid all forms of animal products if they were made in a way that unethically harms animal welfare.
On another but related note, Kourtney Kardashian avoids all forms of dairy products. She believes that she and her family are sensitive to gluten and dairy products.
She has also been told that her family is allergic to them. Thus, she finds that avoiding these has improved the quality of her whole family's life.
What About Honey?
As a health buff, Kourtney Kardashian avoids all sugar. This also includes most artificial sweeteners and other food that contain a large amount of either one.
However, she also understands that good food should also have good taste. This is why she uses honey as a natural and healthier alternative sweetener.
She is also known to use honey for its medicinal effects. Kourtney Kardashian takes a spoonful of it every day. She shares this love for honey with her sister, Kendall Jenner.
In addition to ingesting it, they also use it for their skincare routine.
However, vegans are mainly opposed to the purchase of honey due to ethical reasons. They argue that buying honey supports the commercial beekeepers who maximize production over bee safety and welfare.
Commercial beekeepers are known to harvest honey right before winter kicks in, when the bees have stopped producing and are ready to use the honey throughout the flowerless months.
Vegans are mostly opposed to this because the bees need honey for their nutritional value. Its replacements (sugar water, and high fructose corn syrup) have none of those and may cause them to fall ill due to malnutrition.
Protein Intake
Kourtney Kardashian takes in most of her proteins from lean meats due to their lower fat content. She avoids legumes, grains, and beans because these contain more calories per serving.
In fact, she even avoids most fruits, except for the berries and the avocados she puts in her smoothies.
The reasoning here is quite clear: she would like to avoid fat gain wherever possible. She also gains the rest of her nutritional needs in other foods, although these also include eggs.
Furthermore, lean meat contains less fat and more protein than the other kind of meat, fatty meat. The amount of fat-based carbohydrates from fatty meat can more than double that of lean meat.
This makes lean meat an optimal choice for Kourtney Kardashian's keto-based diet.
Fashion Style
Another element that proves that Kourtney Kardashian is not vegan involves her fashion style. Kourtney Kardashian, along with the rest of the Kardashian sisters (except for Khloe), is known to wear leather and fur clothing.
These are authentic products, coming from real animals, which is largely against what vegan culture is all about.
Pets
One other related note is that of their pets. As a whole, the Kardashian family has owned over 40 different pets, most of which have never been seen on social media ever again.
Some fans allude to it as a sign of animal abuse by abandonment.
However, this does not seem to be the case. Kourtney has been taking good care of her puppy, Honey, despite getting a new puppy after a short while.
It can be said that they love animals so much that they now have a lot of them.
Of course, this last point does not necessarily point out that Kourtney Kardashian is not a vegan. However, it's as clear as day that she definitely isn't — but she does love animals!