Unless you've spent the past decade living under a rock, you're likely to have heard of Kourtney Kardashian before now. She's a member of the most famous family on earth, a mother, a media personality, a reality TV star, a model, and a socialite — but is she an academic?
Kourtney Kardashian attended a Roman Catholic all-girls high school called Marymount High School before heading off to college. Though the eldest Kardashian child already holds a degree in Theatre Arts and Spanish, it seems like her school-going days aren't behind her just yet.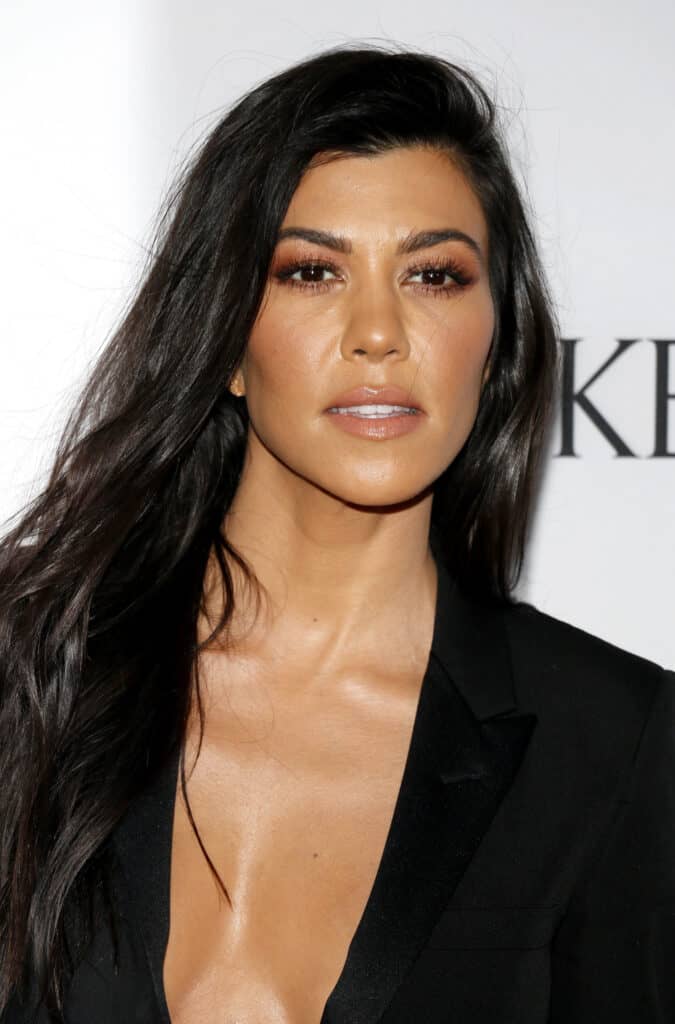 The Kardashian family is open about most things in their ultra-public lives, but school is the one subject that is a bit of a gray area. To find out all about where Kourtney Kardashian went to school, what her time in education was like, and why she wants to go back to school, read on.
Where Kourtney Kardashian Went to High School
Kourtney was born and raised in Los Angeles, California, and spent all of her early education attending schools in her area. She remained in the Los Angeles area when it was time to attend high school and headed to Marymount High School in the Bel-Air neighborhood.
This school is an independent all-girls Roman Catholic college-preparatory school that Kourtney attended with both of her younger sisters, Khloe and Kim. Kourtney was able to get one-to-one education as the school has a student-teacher ratio of 8:1 and an average of 14 students in each class.
Kourtney was popular in high school and had plenty of friends, though she mainly hung out with her sisters. Khloe shed some light on their time in school "Kim and Kourtney were so popular… While I loved having my built-in group with Kim and Kourtney, it was hard for me at times."
Though the Kardashian sisters are undoubtedly the school's most notable alumni, you may recognize a few faces when looking through its yearbook photos. Chef Giada De Laurentiis, YouTuber Olivia Jade Giannulli, and actresses Marlo Thomas and Mariska Hargitay all attended the school.
Kourtney's Time in Kollege
When Kourtney graduated from Marymount High School, she left Los Angeles for the first time in her life. She moved to Dallas, Texas, in pursuit of higher education.
Kourtney attended Southern Methodist University. For reasons unknown, the Lone Star State was not for her and she left the college after just two years.
Nobody is sure why Kourtney left SMU, though the socialite clearly doesn't recall her time there in any negative way. In a 2009 tweet, Kourtney shared "Yes I went to college at SMU for 2 years! I love Dallas!"
After completing her two-year stint at SMU, Kourtney headed off to the University of Arizona. Kourtney graduated from the college in 2002 with a Bachelor's degree in Theatre Arts with a minor in Spanish.
Little is known about her time at the University of Arizona. All we know is that she was stung by a scorpion, her classmates were Nicole Richie and Luke Walton, and she failed two classes because she was "too nervous to give speeches."
Kourtney's Plans to Go Back to School
After graduating from the University of Arizona, Kourtney had her sights set on law school. In 2010, she revealed "I applied to law school then decided not to go" and to date, she hasn't provided further information on why she opted out of law school.
But that doesn't mean that the POOSH owner is done with her dreams of returning to school and becoming a lawyer. RadarOnline.com reported that "Kourtney wants to get her masters in Spanish and is looking at doing a law degree online, which will take at least three years."
The source elaborated "She's always wanted to go back to school and nearly signed up for another college degree last year" but "things were falling apart with her and Scott so she put it off."
Her desire to become a lawyer stems from her late father because "She's very proud of her father's achievements and she knows he always wanted her to be a lawyer."
Keeping Up With The Kardashians has come to an end, so Kourtney's schedule should be more accommodating to studying. Should she decide to pursue a law degree, she and little sister Kim will both be law school graduates.