Stefani Joanne Angelina Germanotta, also known as Lady Gaga, is an American singer, songwriter, actress, and businesswoman that has been praised by the likes of Oprah for being so honest and open. Nothing is off-limits when it comes to the international influencer, not even her dress size.
Lady Gaga eats a mostly plant-based diet, exercises five days a week, and proudly wears a US size 6 dress. The star, who had spent almost half her life struggling with body image, is calling for a body revolution.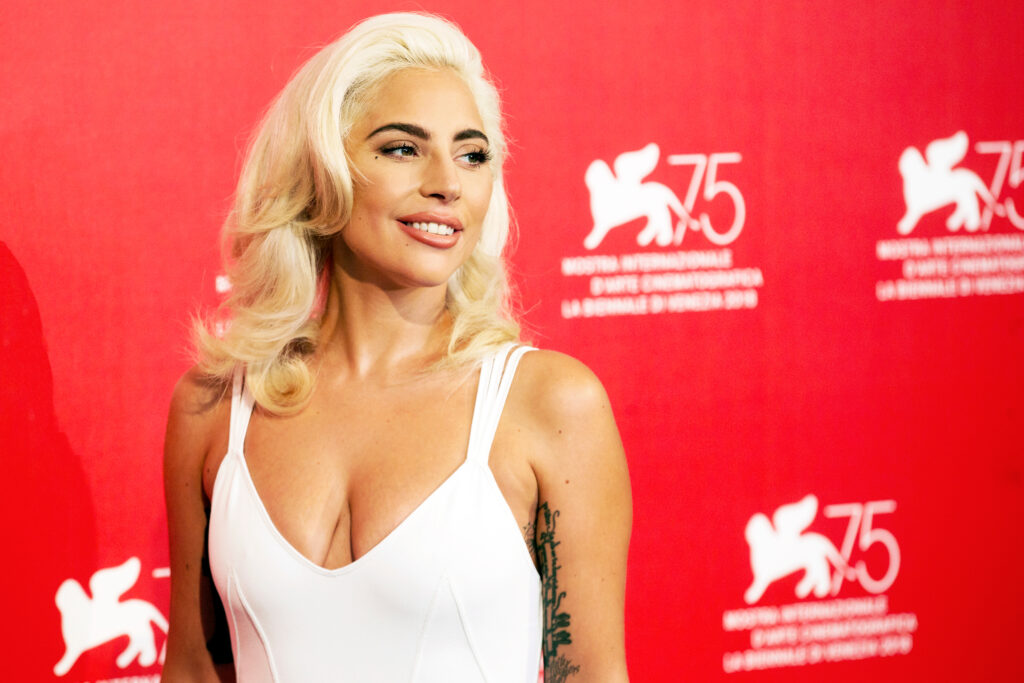 To find out all about Lady Gaga's dress size, her long battle with anorexia and bulimia, how she manages to stay in shape while remaining healthy, and what she measures in at, keep reading as today's article will cover all of this and more.
Lady Gaga's Dress Size and Style
Though Lady Gaga seemingly oozes confidence, she is very insecure about her body and her body image. In a shocking 2013 revelation, the star admits that she had been suffering from both anorexia and bulimia since she was just 15 years old.
When speaking about her issues with food, Lady Gaga says "I used to throw up all the time in high school. So I'm not that confident. I wanted to be a skinny little ballerina but I was a voluptuous little Italian girl whose dad had meatballs on the table every night."
Lady Gaga, who wears a US size 6 dress, has one of the most distinctive styles in all of Hollywood. Her style can be aptly described by using words such as 'daring', 'eccentric', 'crazy', 'gravity-defying', 'jawdropping', 'weird', 'wild', and 'wonderful'.
When she's relaxing at home she typically wears workout gear, summer dresses, or leisurewear but when she hits the street, stage, and red carpet she's practically unrecognizable.
The entertainer's wild wardrobe contains all sorts of fashion statements. Deconstructed disco ball bras, jackets made entirely out of Kermit the Frog stuffed animals, white ball gowns, dresses made of raw meat, spheric glitter headpieces, crime scene tape, and lots of lace and latex pieces can be found in Gaga's closet.
How Lady Gaga Stays In Shape
Looking like Lady Gaga, who is naturally petite, takes a small army. To ensure that she remains healthy and in shape, she trusts both a personal chef and a personal trainer to keep her on track.
According to her personal chef and close friend, Bo O'Connor, Lady Gaga always starts the day with a big, healthy breakfast to give her the energy needed for her daily life. Her first meal of the day always involves plenty of fresh vegetables and different types of fruit and occasionally eggs and Greek yogurt.
For lunch and dinner, it's veggies all the way. The superstar even has her own vegetable garden at her home and often uses the fresh produce from there to toss-up delicious crunchy salads and plant-based meals.
Her preferred snacks are rice crisps, baked chips, whole-grain pretzels, crispbread crackers, health bars, nuts, and bittersweet chocolates. Lady Gaga drinks a whole lot of water — both regular and coconut — tea, kombucha, and green juice made with kale, celery, cucumber, spinach, parsley, and a squeeze of lemon juice.
Lady Gaga works out with her longtime personal trainer Harley Pasternak for 35 minutes a day, five days a week. Her typical exercise set consists of skater lunges, reverse lunges, bicycle crunches, overhead dumbbell tricep extensions, and lateral dumbbell raises.
The 'Born This Way' singer also enjoys yoga, Pilates, Soul Cycle, swimming, is a big fan of the Gyrotoner machine, and gets her cardio fix by practicing for her performances.
Lady Gaga's Other Measurements
The natural brunette stands 5'1" tall, weighs in at 117 lbs, wears a size 34B bra, and a US size 8.5 shoe. Lady Gaga's measurements are 36-26-37.
Lady Gaga is a champion of the body positivity movement and encourages her million followers to embrace themselves just the way they are, so it's no surprise that the star surrounds herself with people of all shapes and sizes.
Her closest friends are Lana Del Rey who wears a US size 2, Lorde who wears a US size 6, Kate Hudson who wears a US size 2, and Barbra Streisand who also wears a US size 2. She is also close friends with Taylor Swift who wears a US size 2 and Beyoncé who wears a US size 8.