Billy Joel has created some of the world's most romantic songs like Just The Way You Are, She's Always a Woman and Uptown Girl. No doubt that he's been inspired by writing these classic hits but was he ever married?
The singer-songwriter has been married four times. His first marriage was to Elizabeth Weber. He then married Christie Brinkley in 1985, Katie Lee in 2004. He married his current wife, Alexis Roderick, in 2015.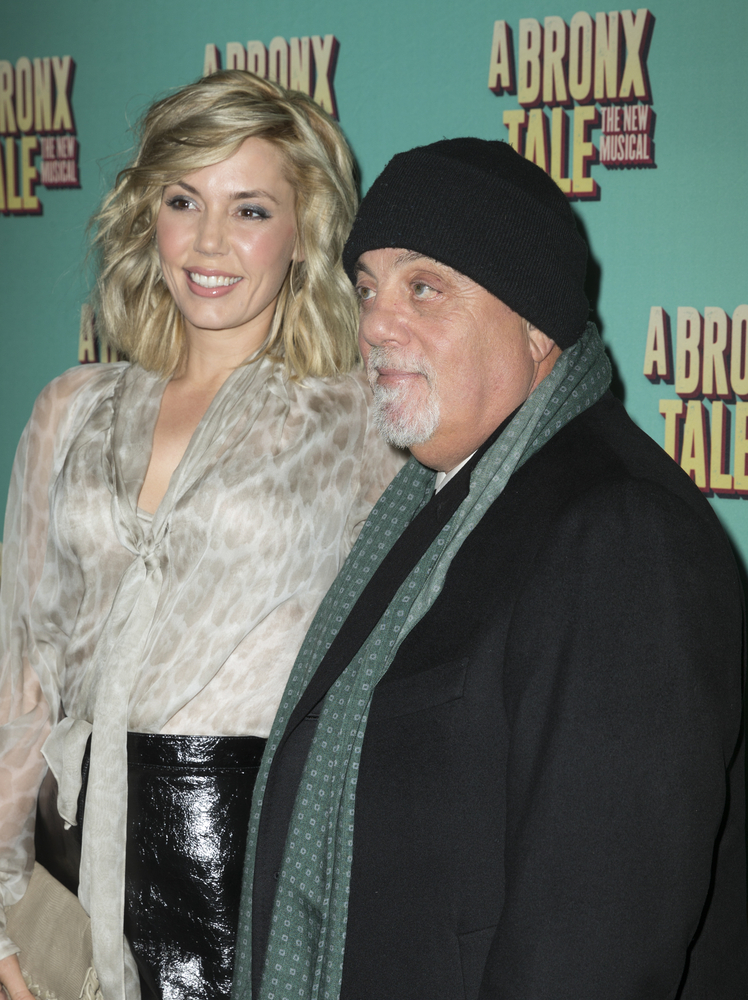 Let's learn about Joel's past relationships and his path to finding true love.
Elizabeth Ann Weber
According to CelebSuburb, The Piano Man was in his 20s when he met Elizabeth in the late 1960s when he joined a band called The Hassles.
The drummer, Jon Small, was married to Weber at the time. Despite this, Joel fell in love and the pair had an affair.
In interviews, the singer said that she wasn't like a lot of the other girls he knew at the time who had taken home ec and cooking classes. She was intelligent, not afraid to speak her mind but could also be seductive—almost like a European, not a typical American girl.
They were married in September 1973 but divorced after 9 years. It was believed that Weber had a love for money and stayed with the singer for her personal gain, also becoming his manager.
It came to a point that on her birthday, the composer sang Just The Way You Are for her, and she allegedly asked if she could get publishing rights for the song.As Billy's manager, she was getting half of his earnings and was the source of inspiration for many of his hits like She's Got a Way and Just The Way You Are. Overall, the marriage was costly and painful for Joel, but it wasn't long until he met wife #2.
Christie Brinkley
The supermodel met Joel in St. Bart's in 1983. To get her attention, Joel posed the same way he did on his album cover so that she could recognize him. "I gave it every angle I could," said the singer.
Having no luck with that tactic, he managed to enchant her by playing the piano, and surely enough, Christie would sing along to his tunes. At that time, she had lost her boyfriend in a car accident and Joel became her friend.
The pair tied the knot in 1985 at the New York Harbor on board a 147-foot yacht. People featured the wedding and wrote that they had an intimate, nautical-themed wedding.The blushing bride carried 50 long-stemmed ivory roses in a white Norma Kamali high-necked satin gown with ivory lace and gold tulle.
Though this marriage was quite successful, The couple split in 1994. According to InStyle, issues that contributed to the split include Brinkley's wishes to live on the west coast and conflicts with her husband's touring schedule.
A testament to their love will always be the song Uptown Girl, the music video in which the couple appeared. It was initially about his ex, Elle Macpherson, but became about his wife.
Brinkley and Joel share a daughter together, singer-songwriter Alexa Ray Joel.
Katie Lee
It took a while for Joel to recover from all his heartbreaks and drowned himself in alcohol for many years. He was in a dark place and suffered three car accidents from 2002 to 2004 until he met a new love, Katie Lee.
Page Six noted that he met the college girl at age 23 (four years older than his daughter, Alexa) at the lobby of the Peninsula Hotel. He was then 55 years old.
After graduating she moved to the Tell Her About It singer's residence in the Hamptons and was married in October 2004, with Alexa Ray as maid of honor. Ex-wife Christie was also in attendance to lend her support.
Lee became a culinary cookbook author and television food personality and by 2008 she encouraged her husband to tour again after his stint in rehab.
Things seemed better until Joel saw photos of his wife with another man, which the novelist denied having an affair. Their divorce was finalized in 2009.
Alexis Roderick
The Grammy Legend awardee finally found his true love in Alexis Roderick, an accomplished equestrian and former Senior Risk Officer at Morgan Stanley.
They met at a restaurant in Huntington near her office and home. "He was going to dinner. I wasn't," she says. "And we were friends for a while before we started dating," said Roderick, and have been together since 2009.
At the age of 66, he wed Alexis, then 33 years old, on July 4, 2015, in Joel's Long Island estate, presided over by NYC Governor, Andrew Cuomo.
The Honesty singer became a father in that same year with the birth of his daughter, Della Rose Joel. Their second child, named Remy Anne Joel, was born in October 2017.
Billy is thrilled to be a stay-home dad and enjoys a quiet life with his family, having no housekeepers and doing chores himself.
This time around he makes sure to spend time with his young kids despite going on tour.